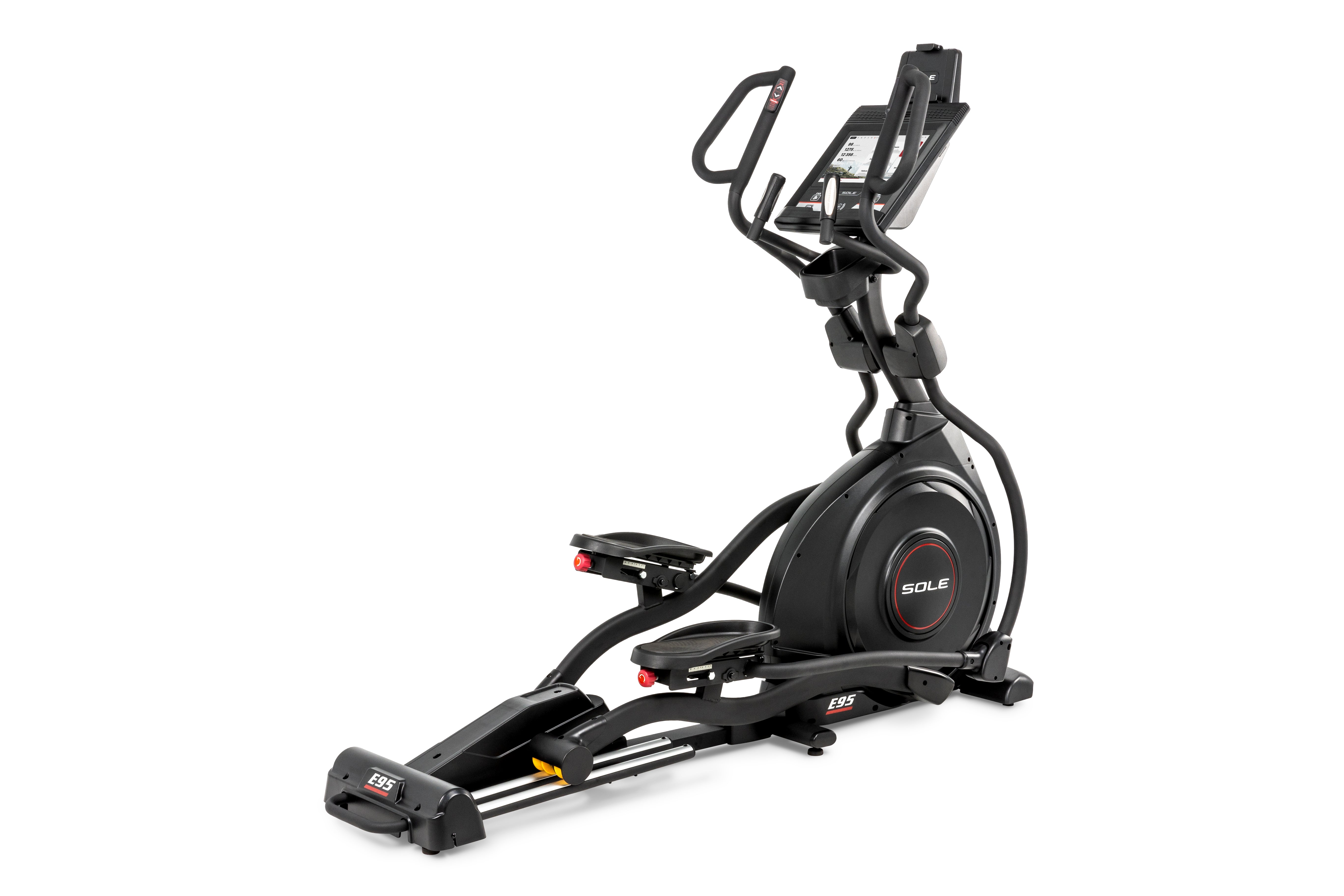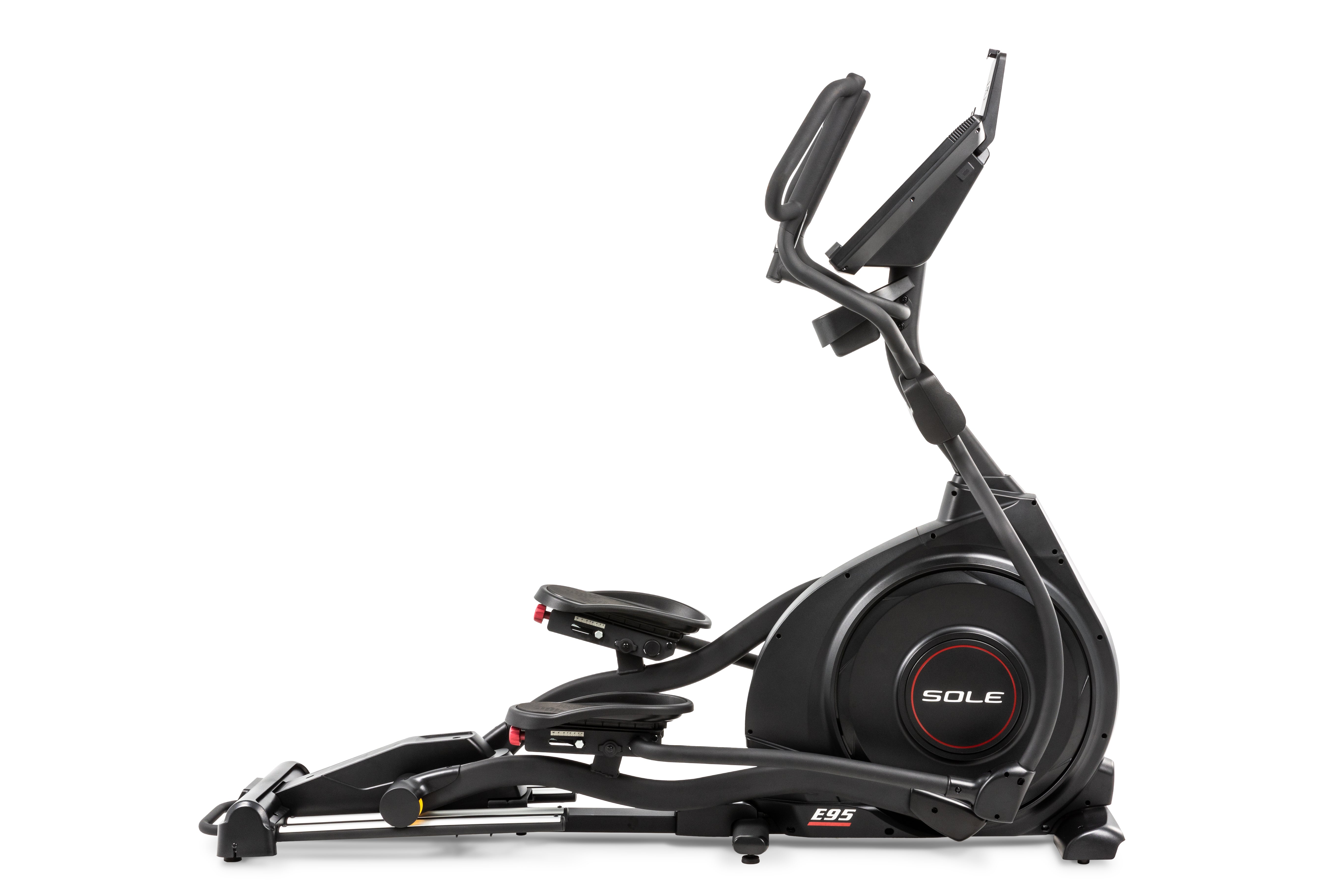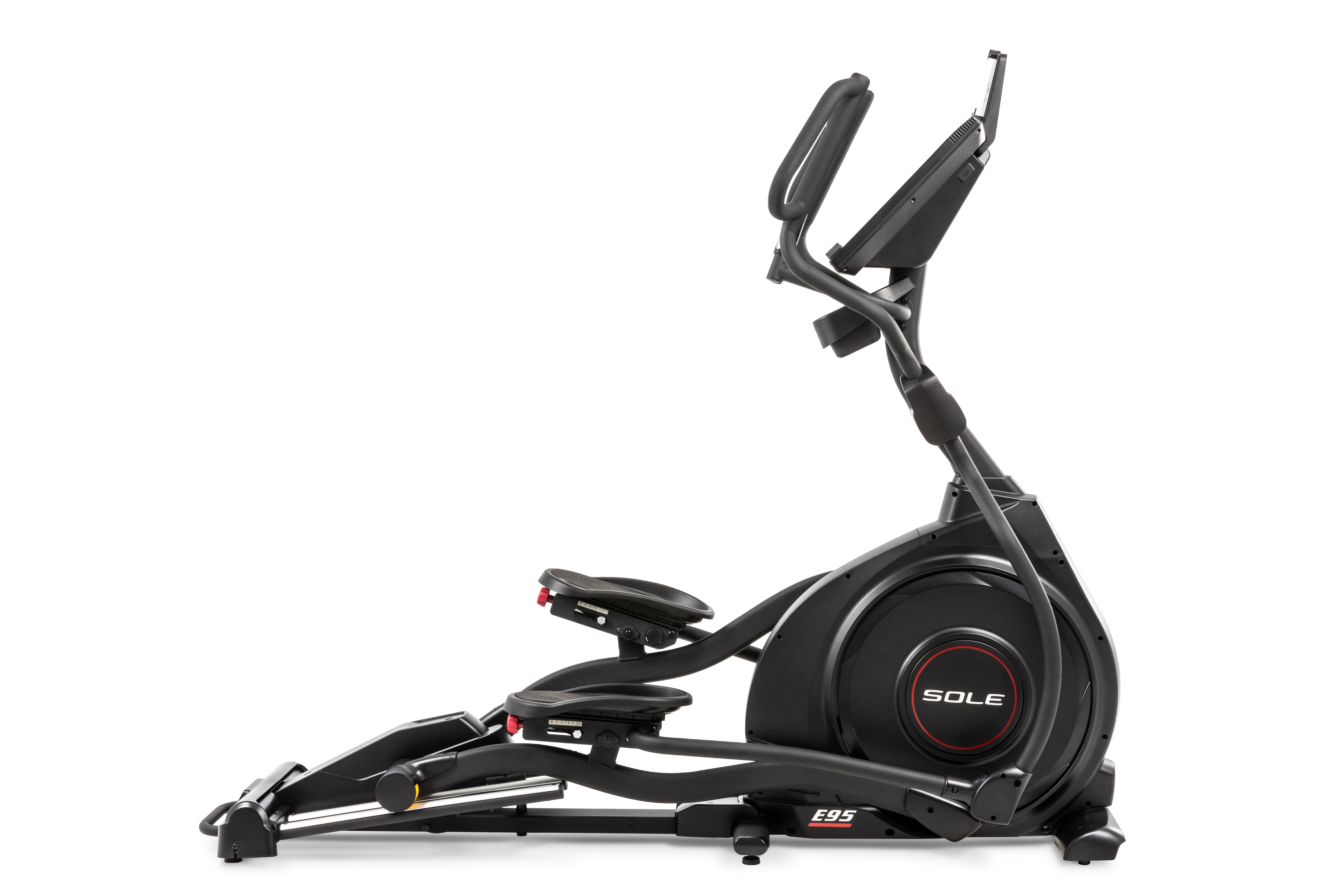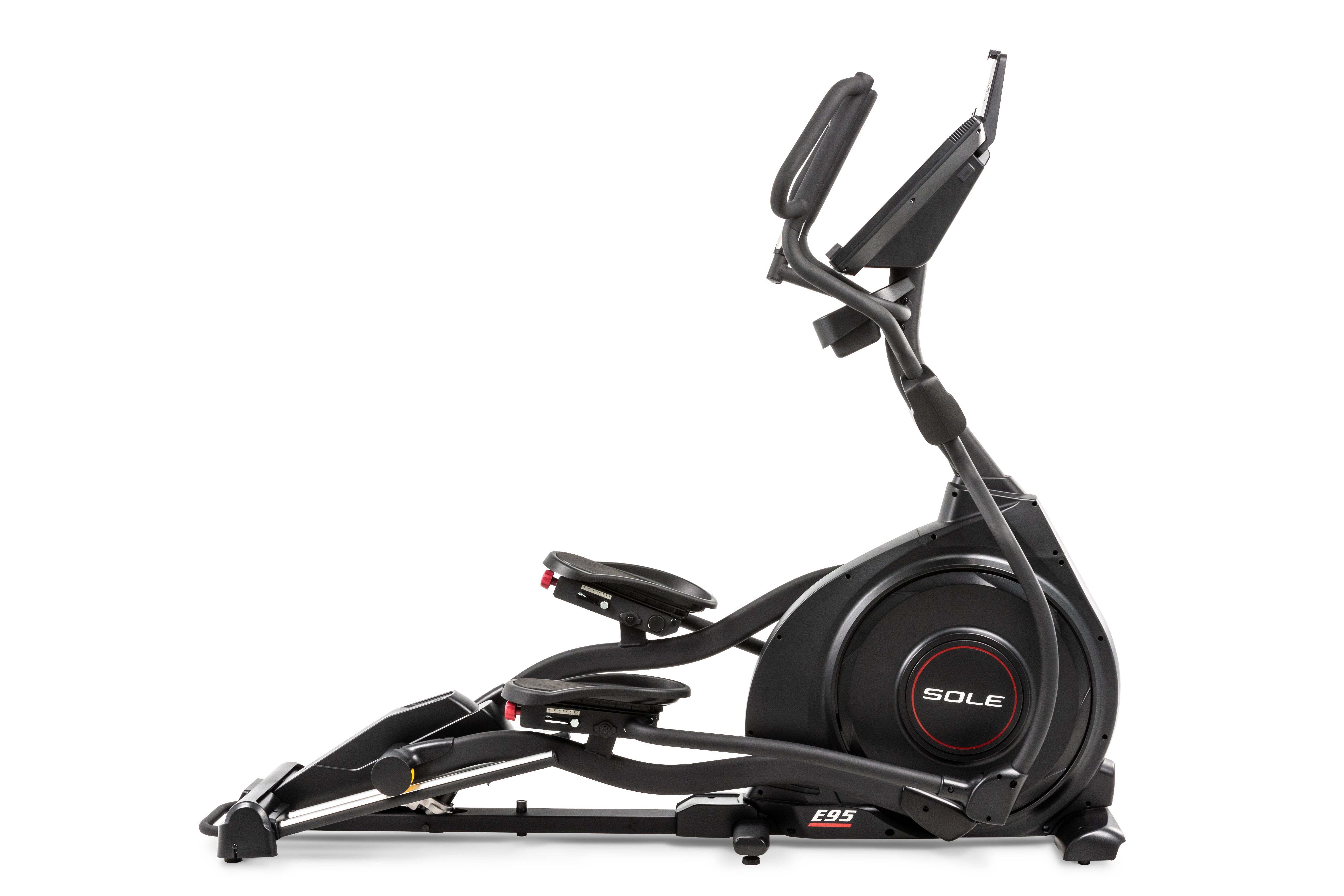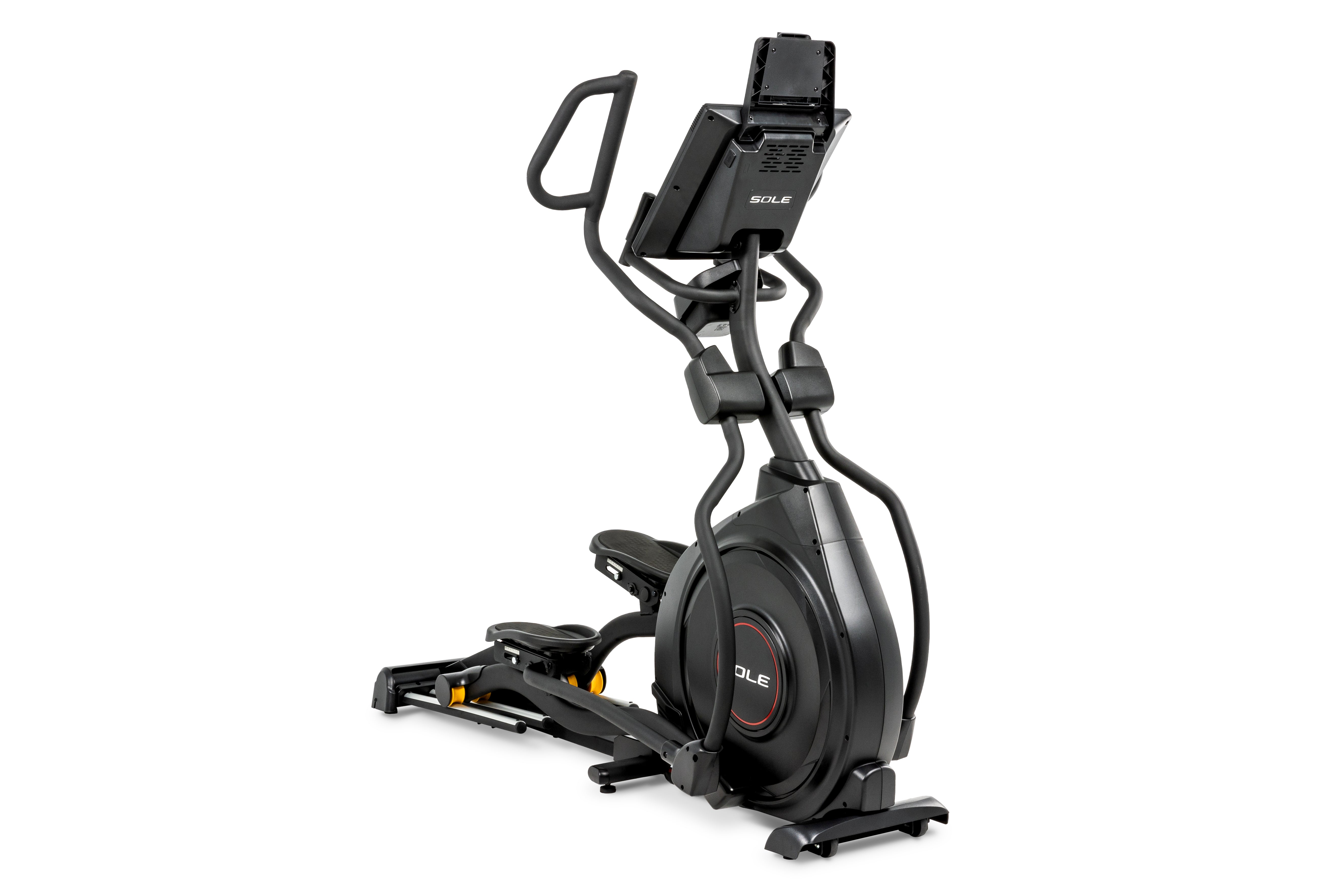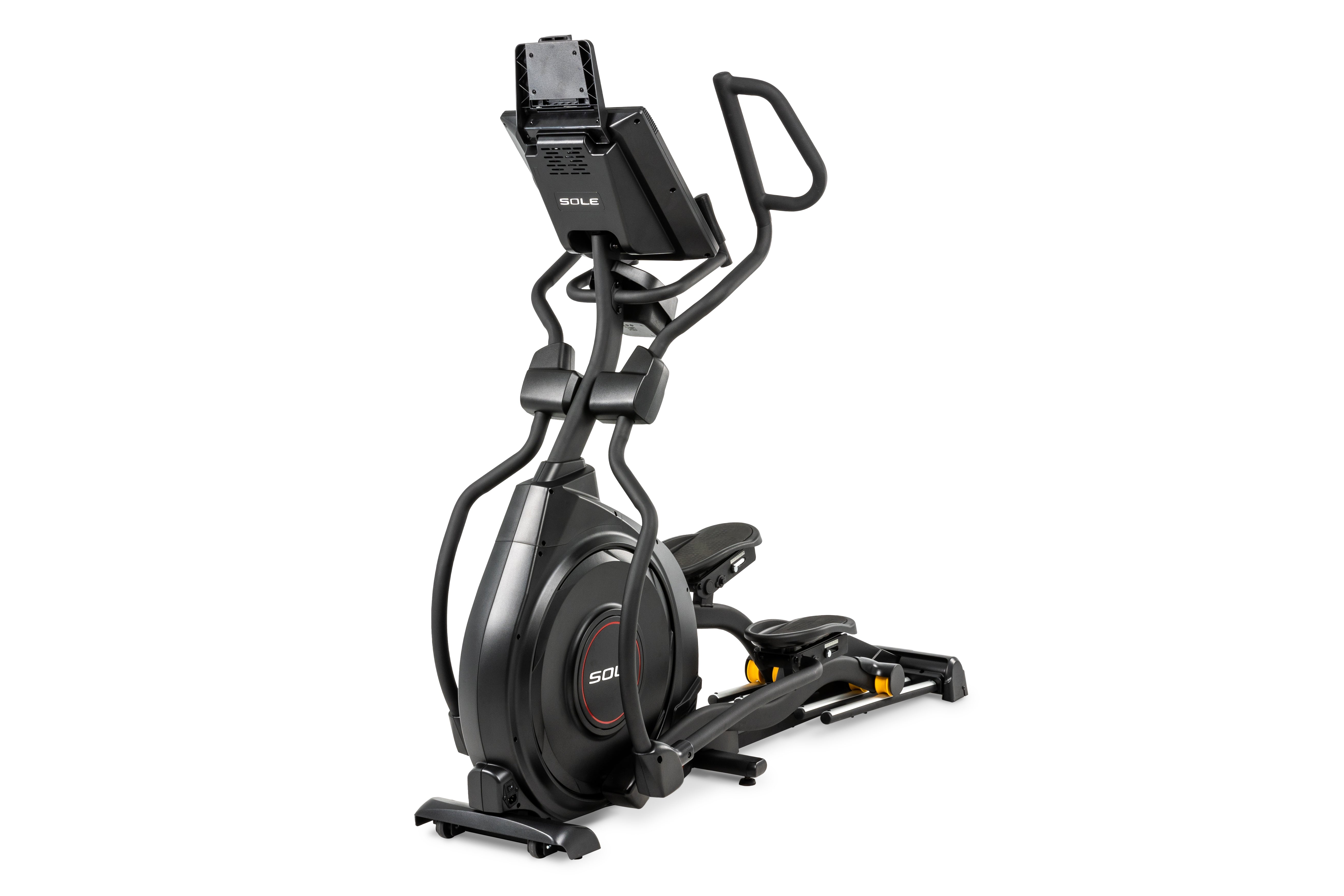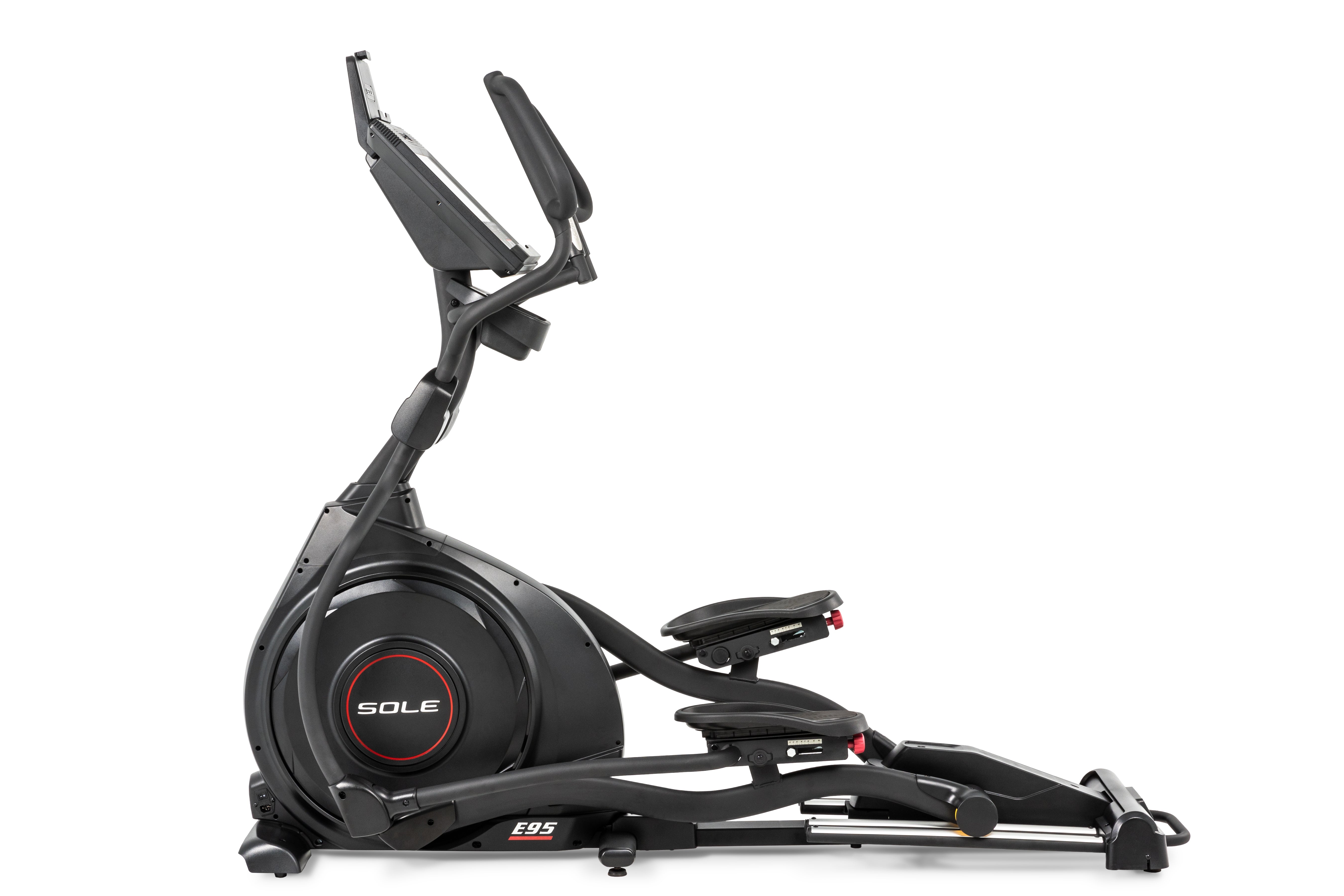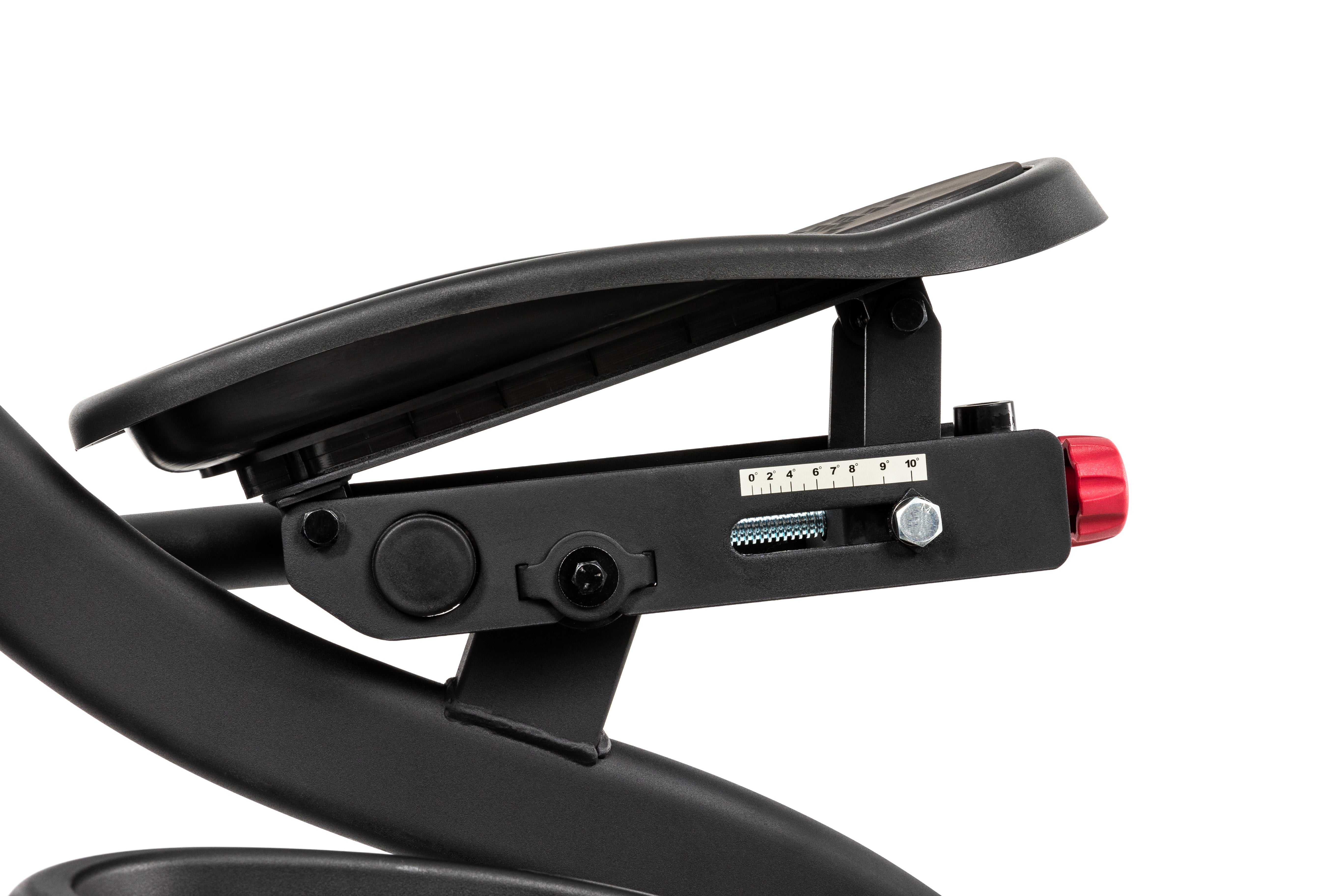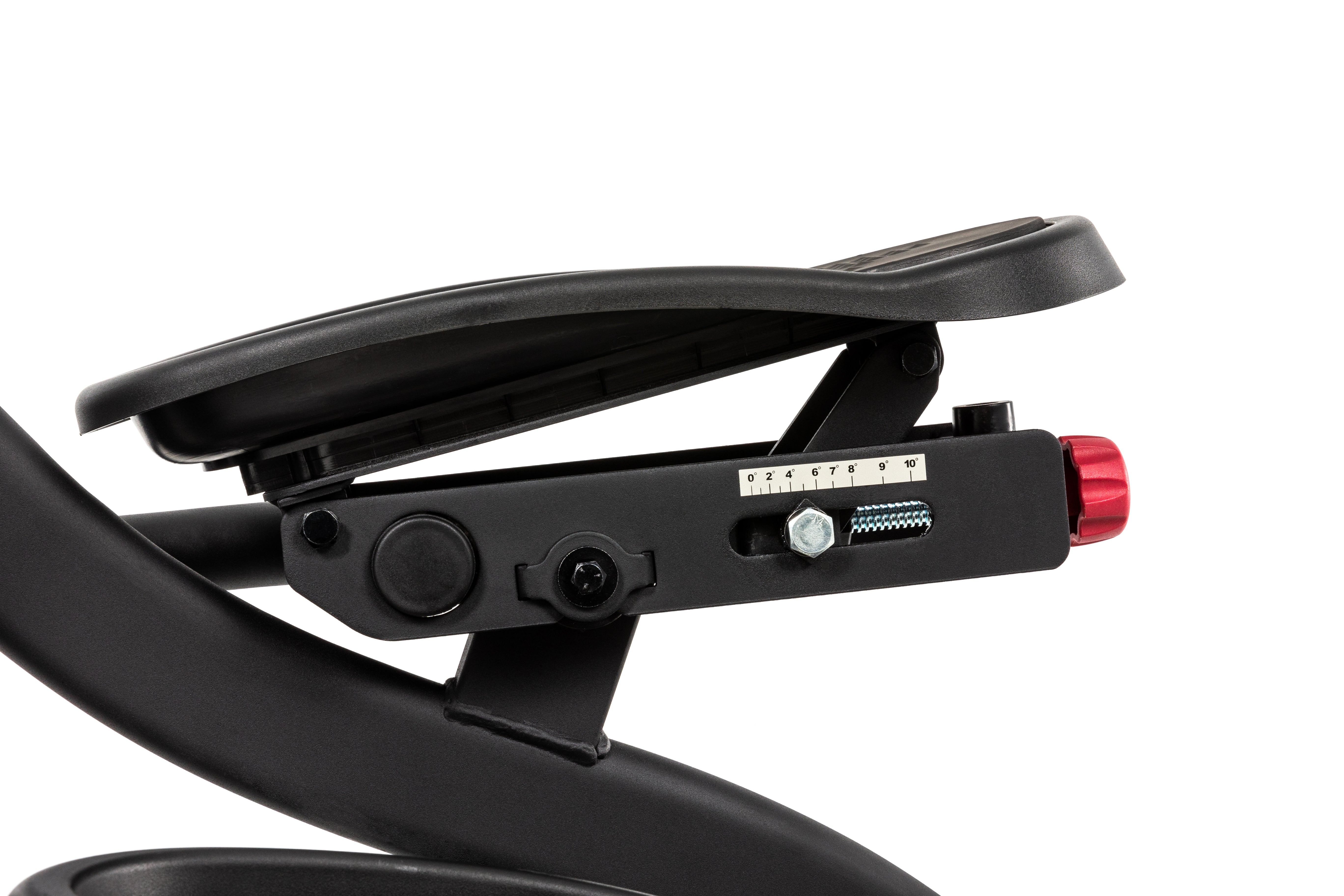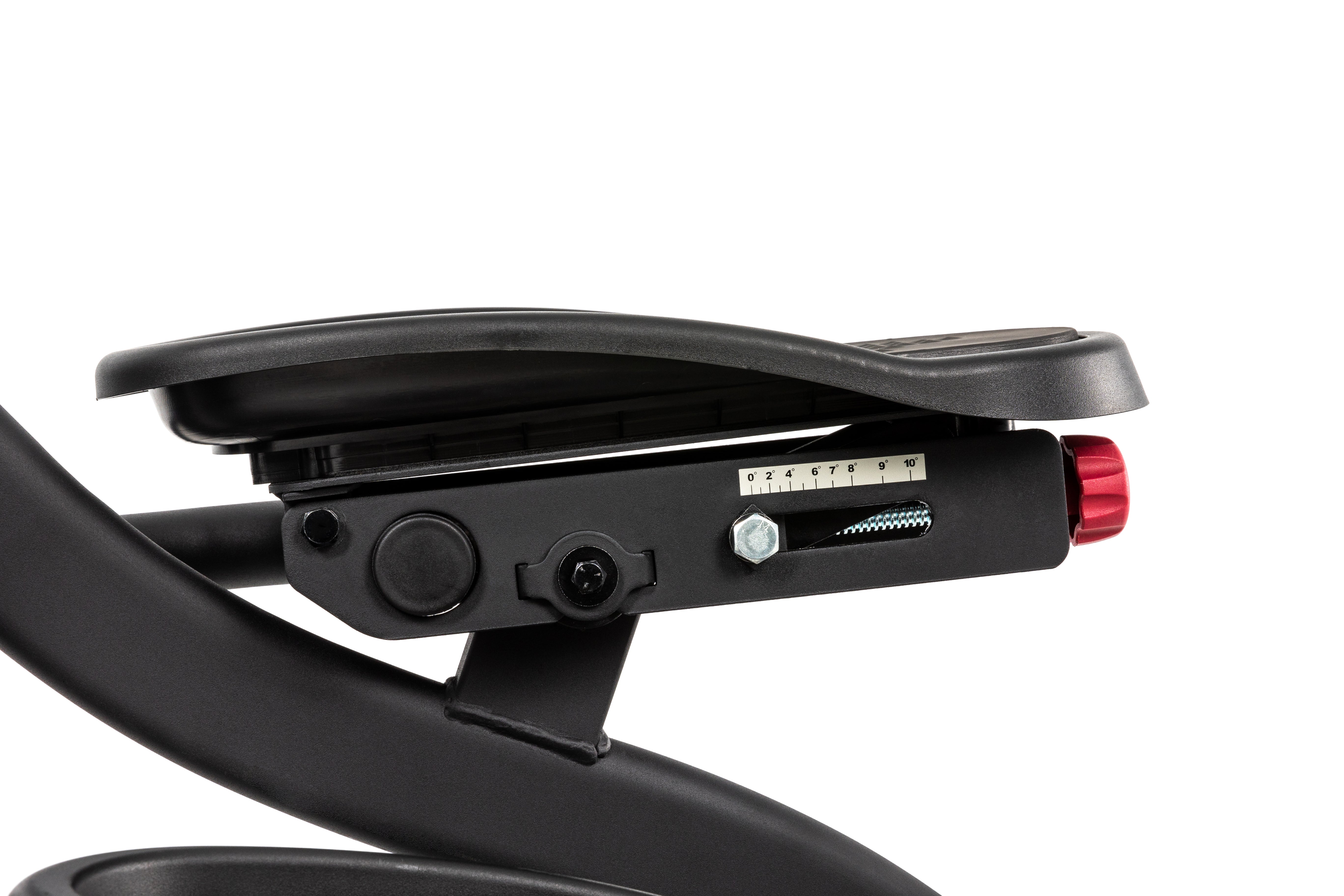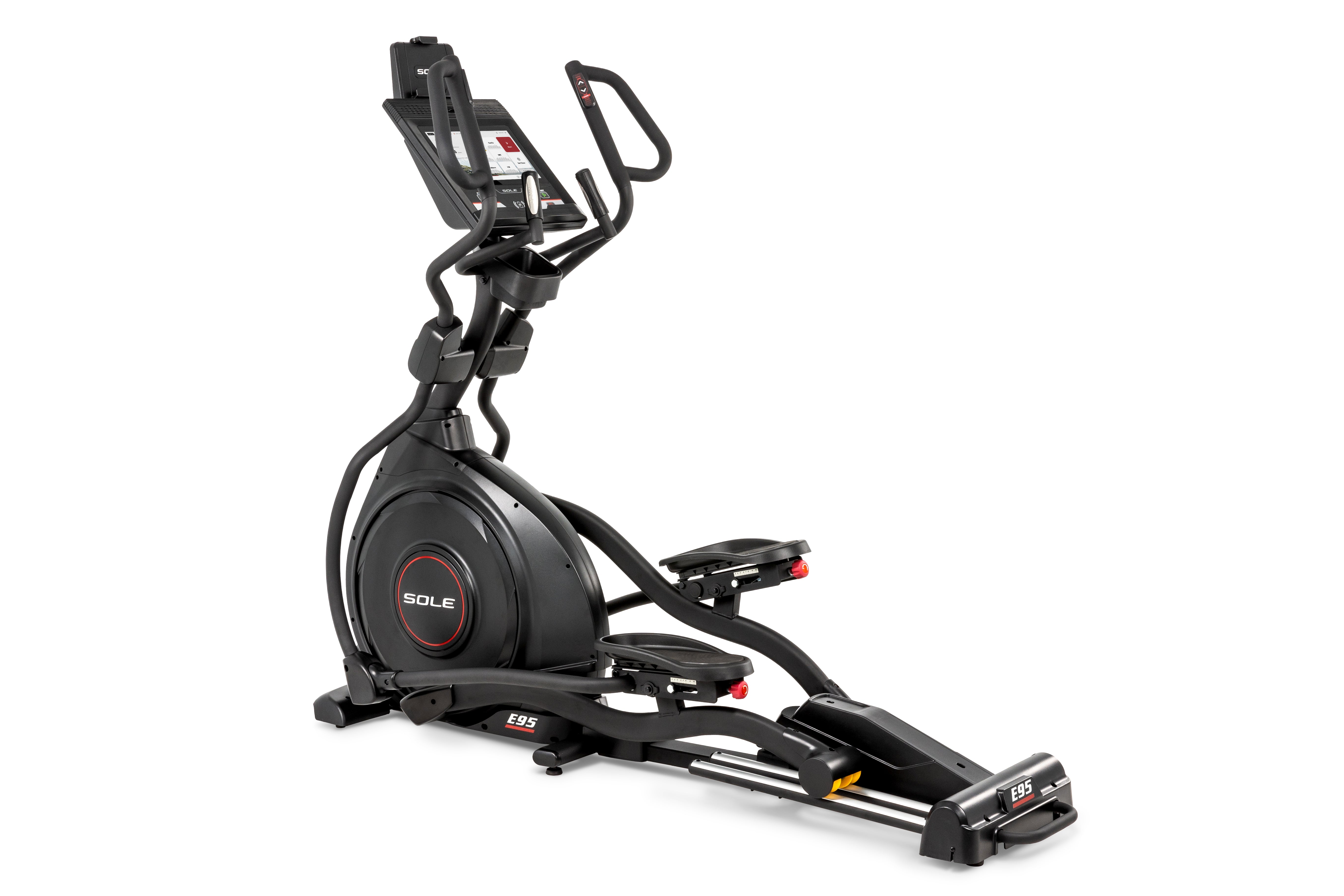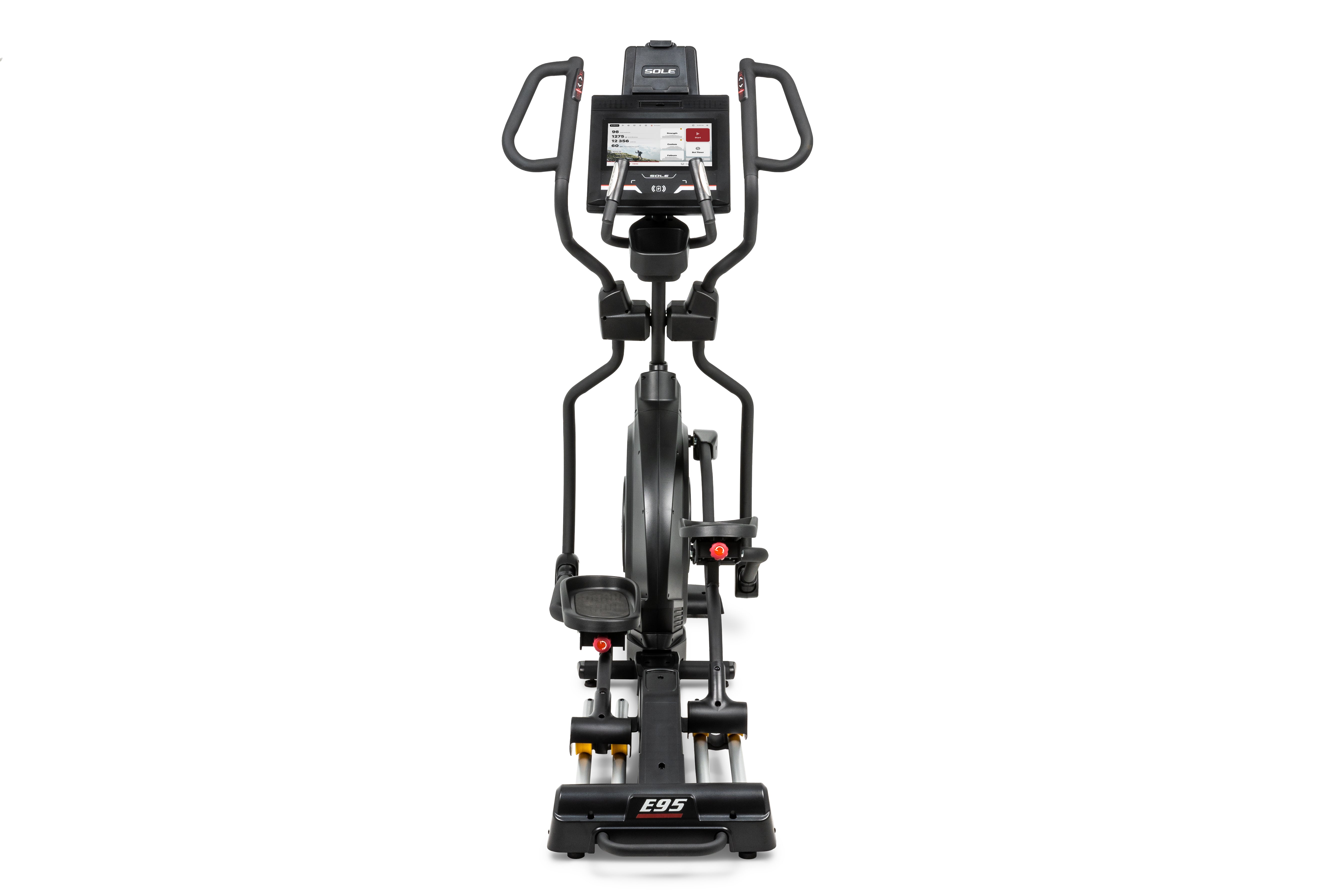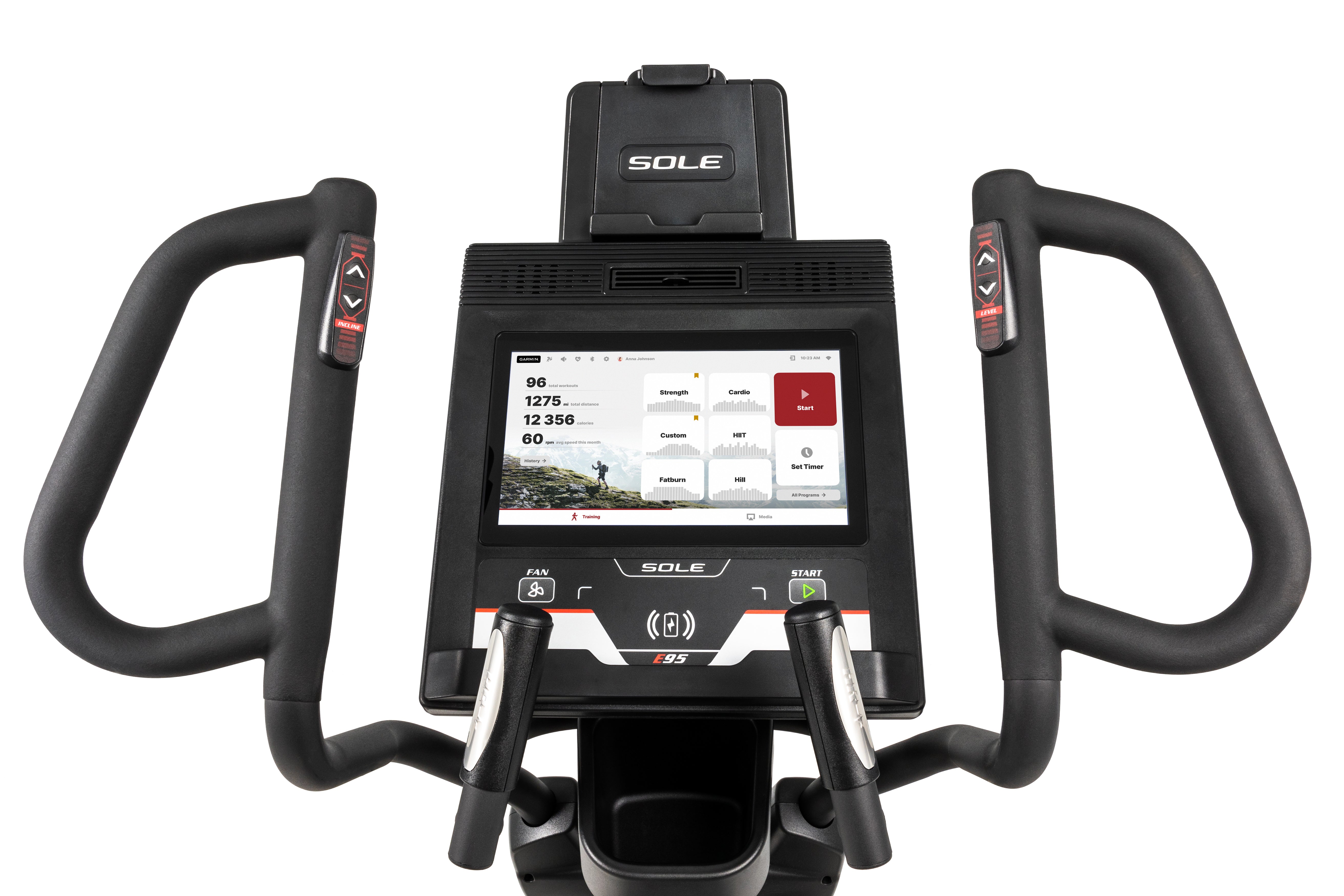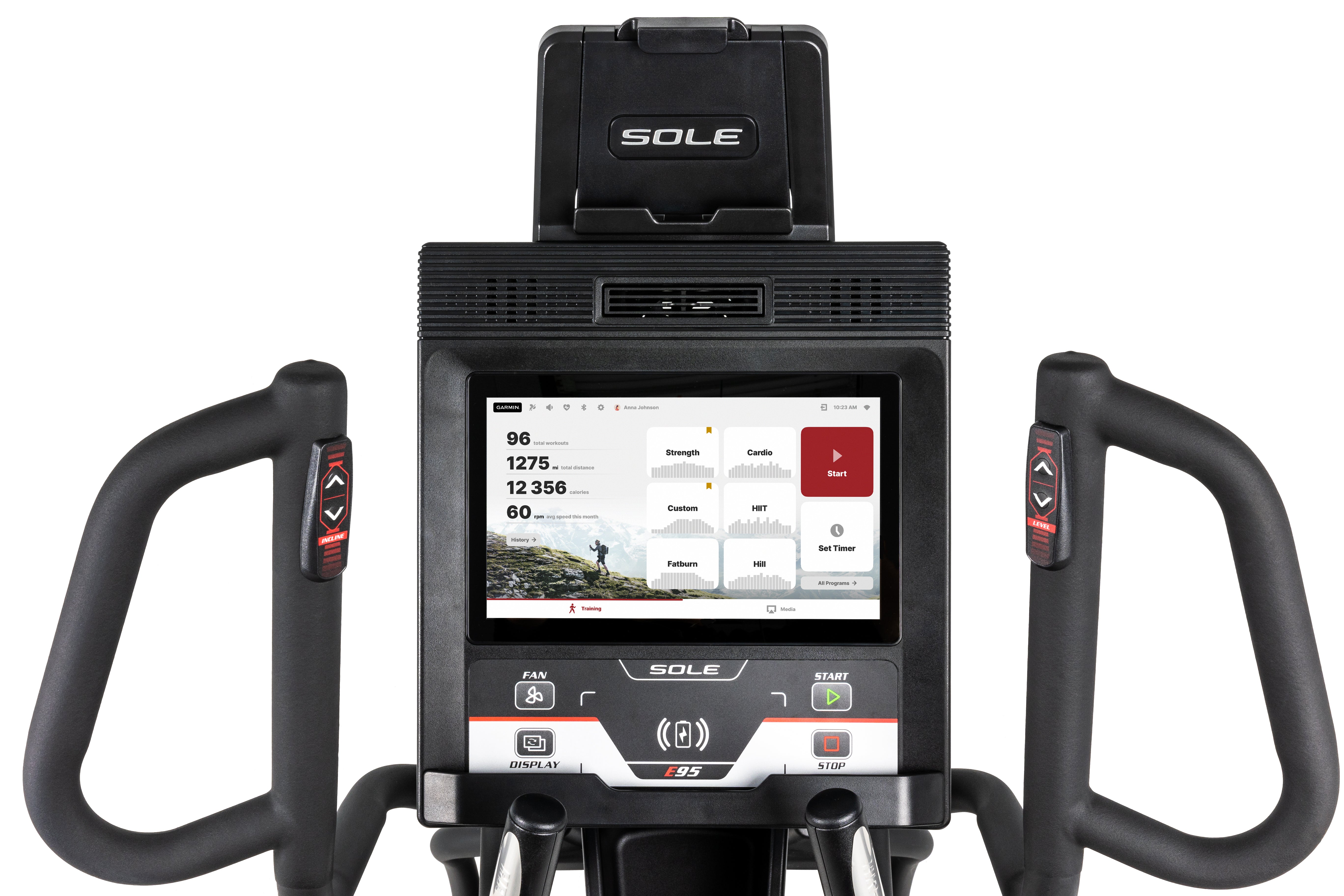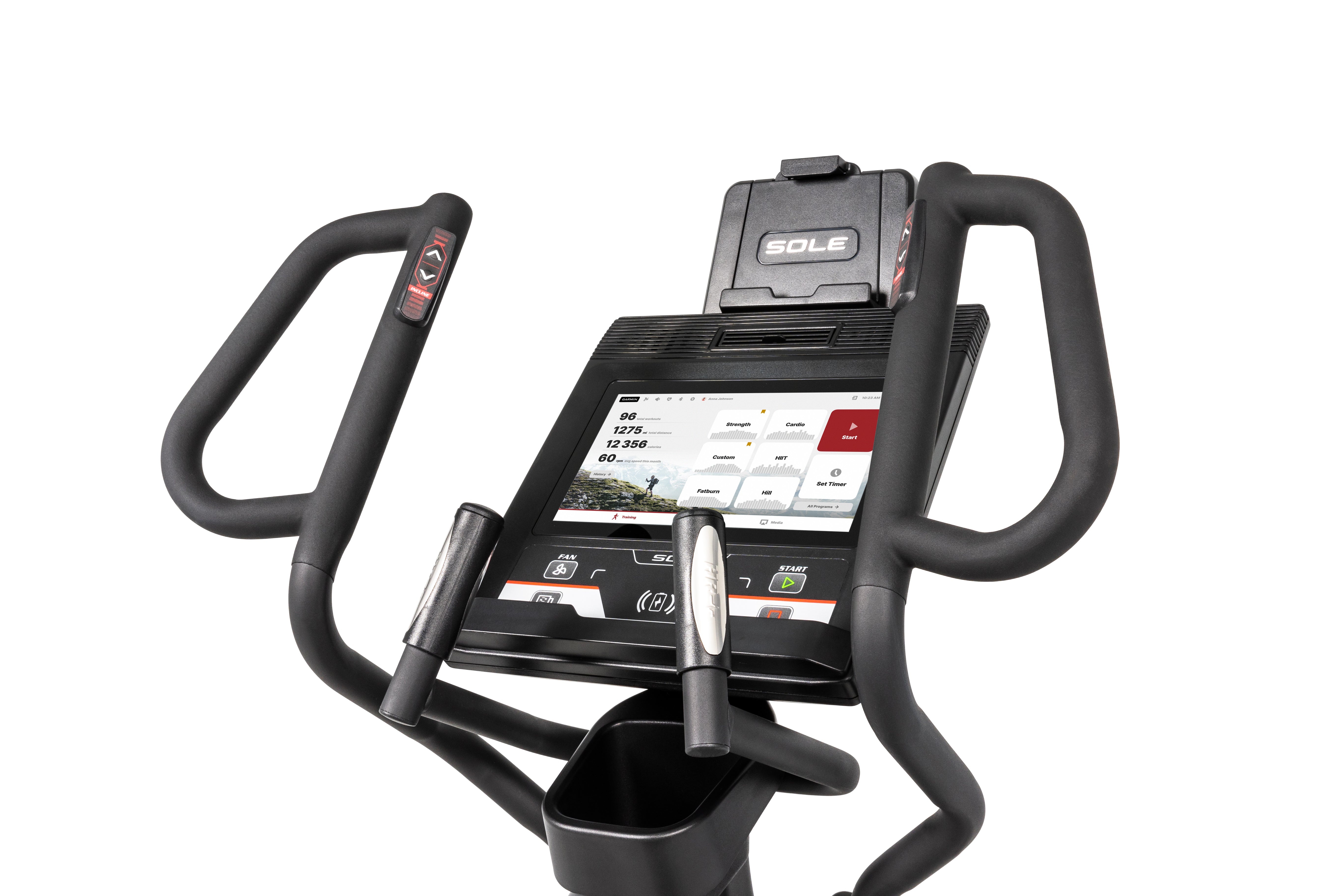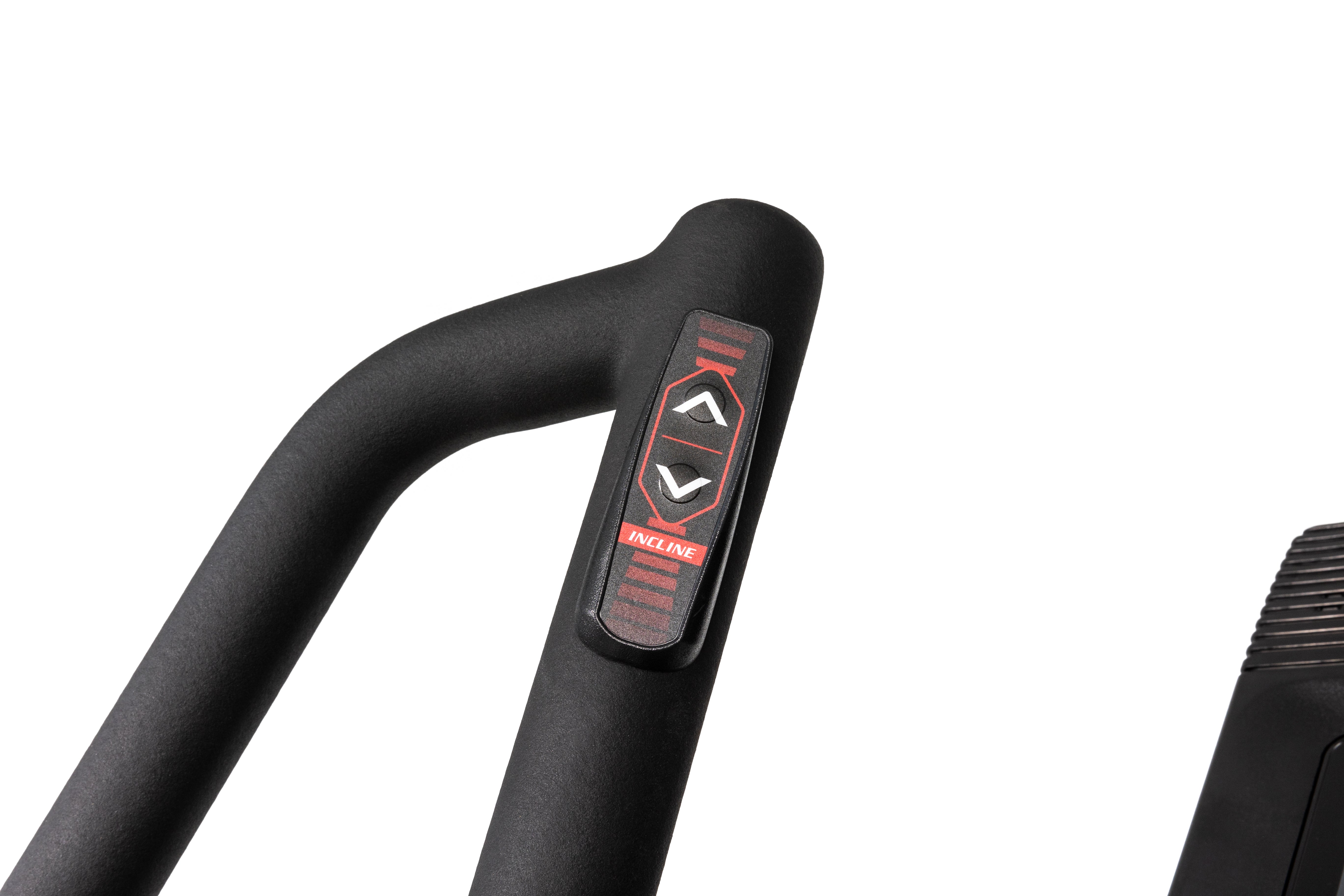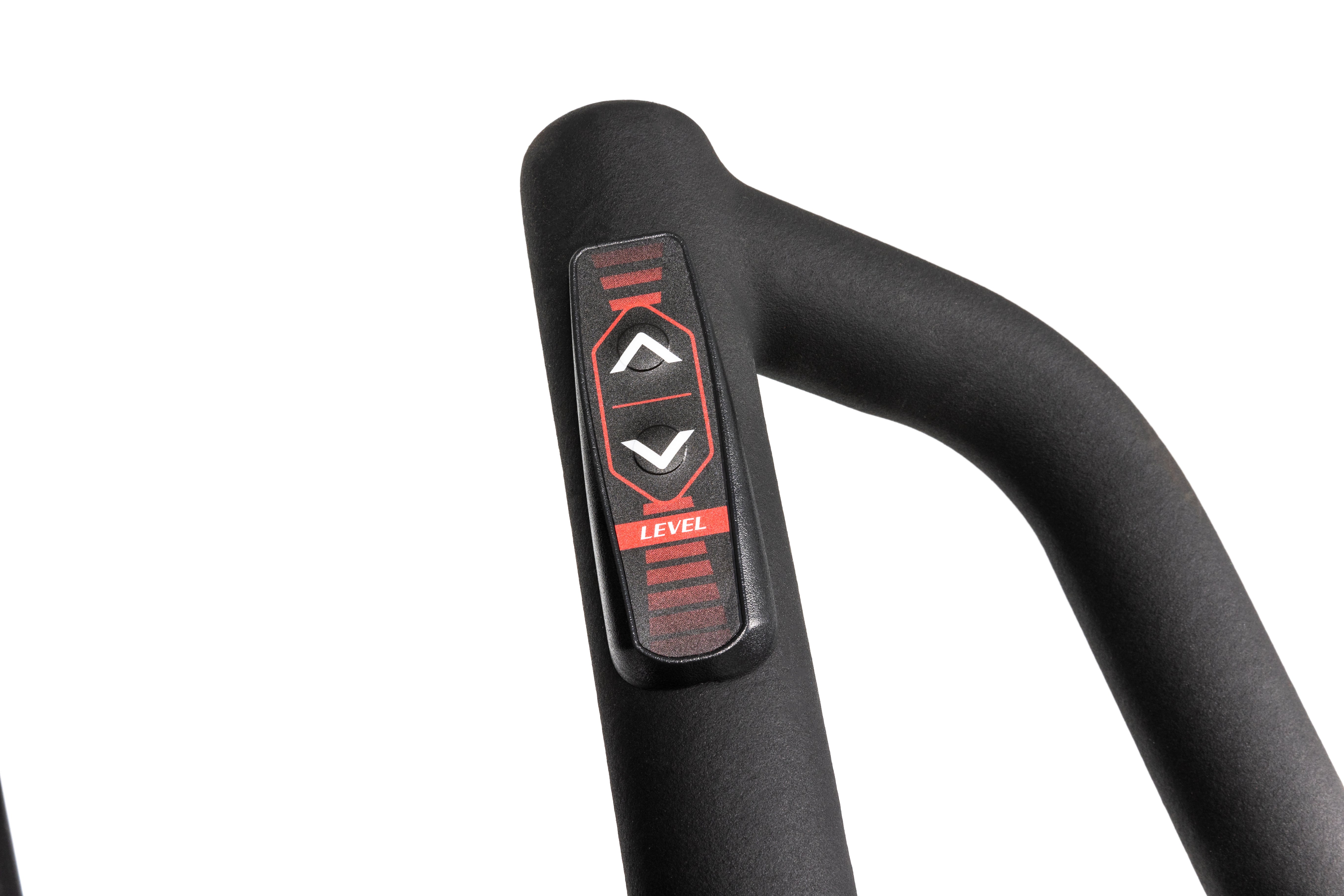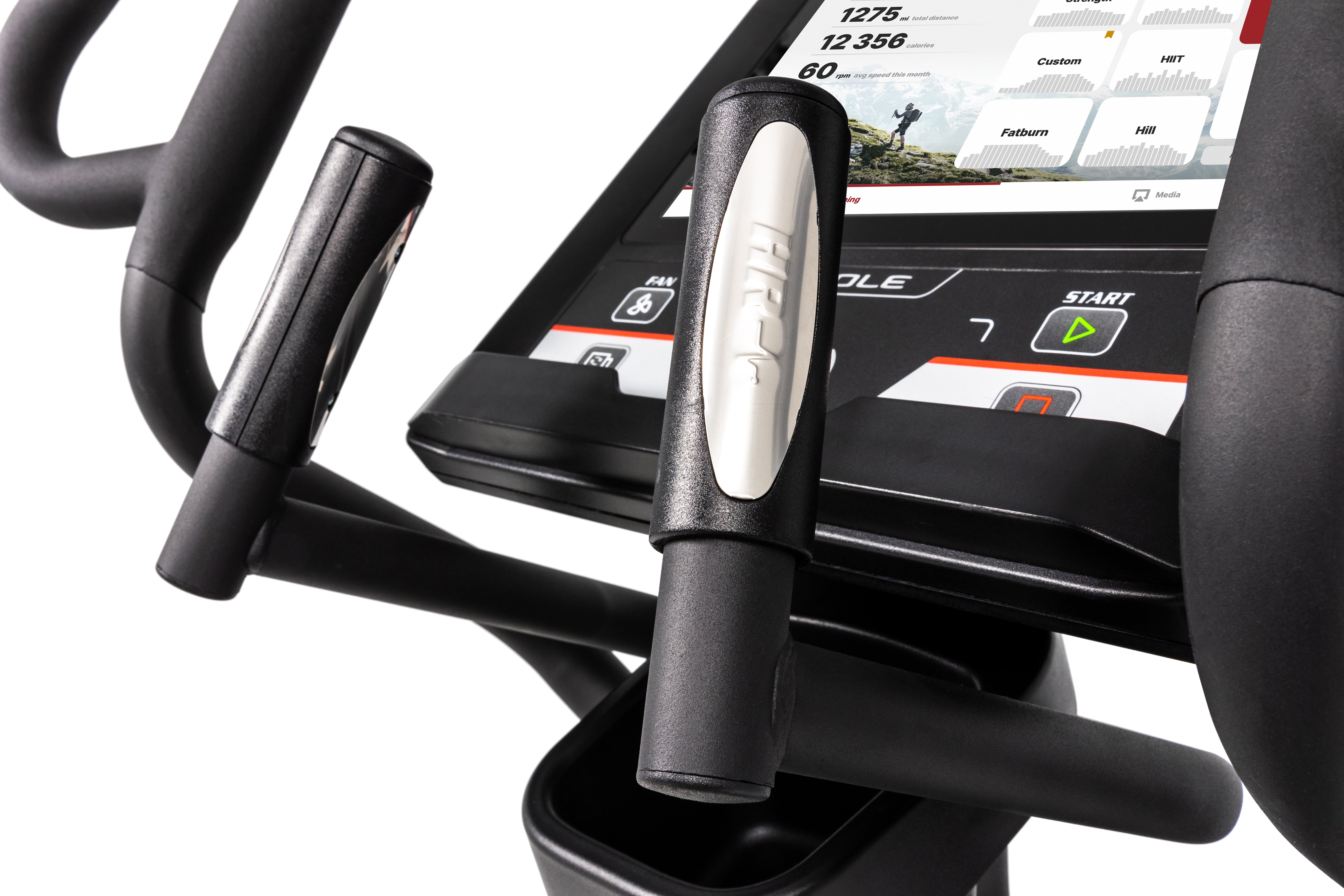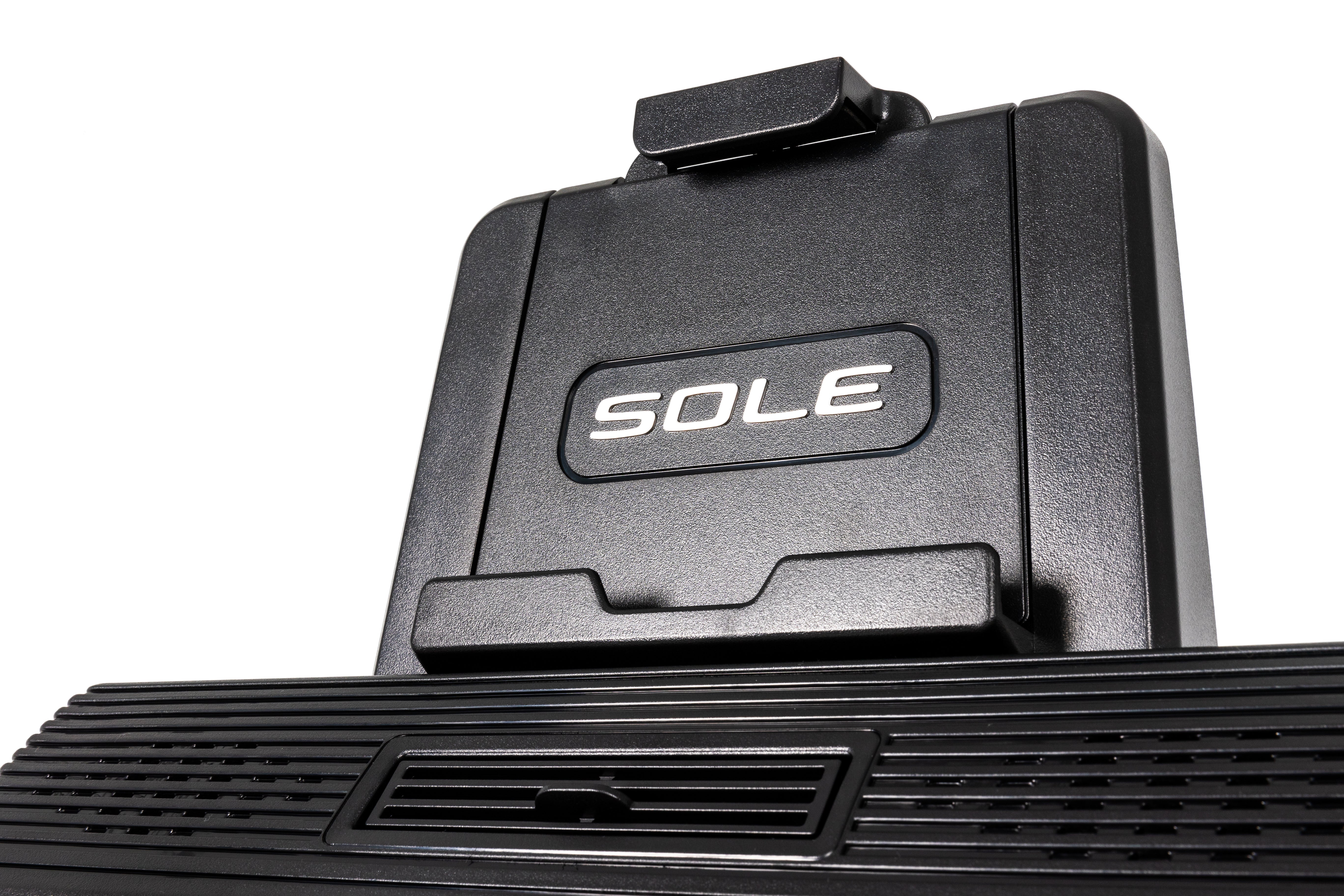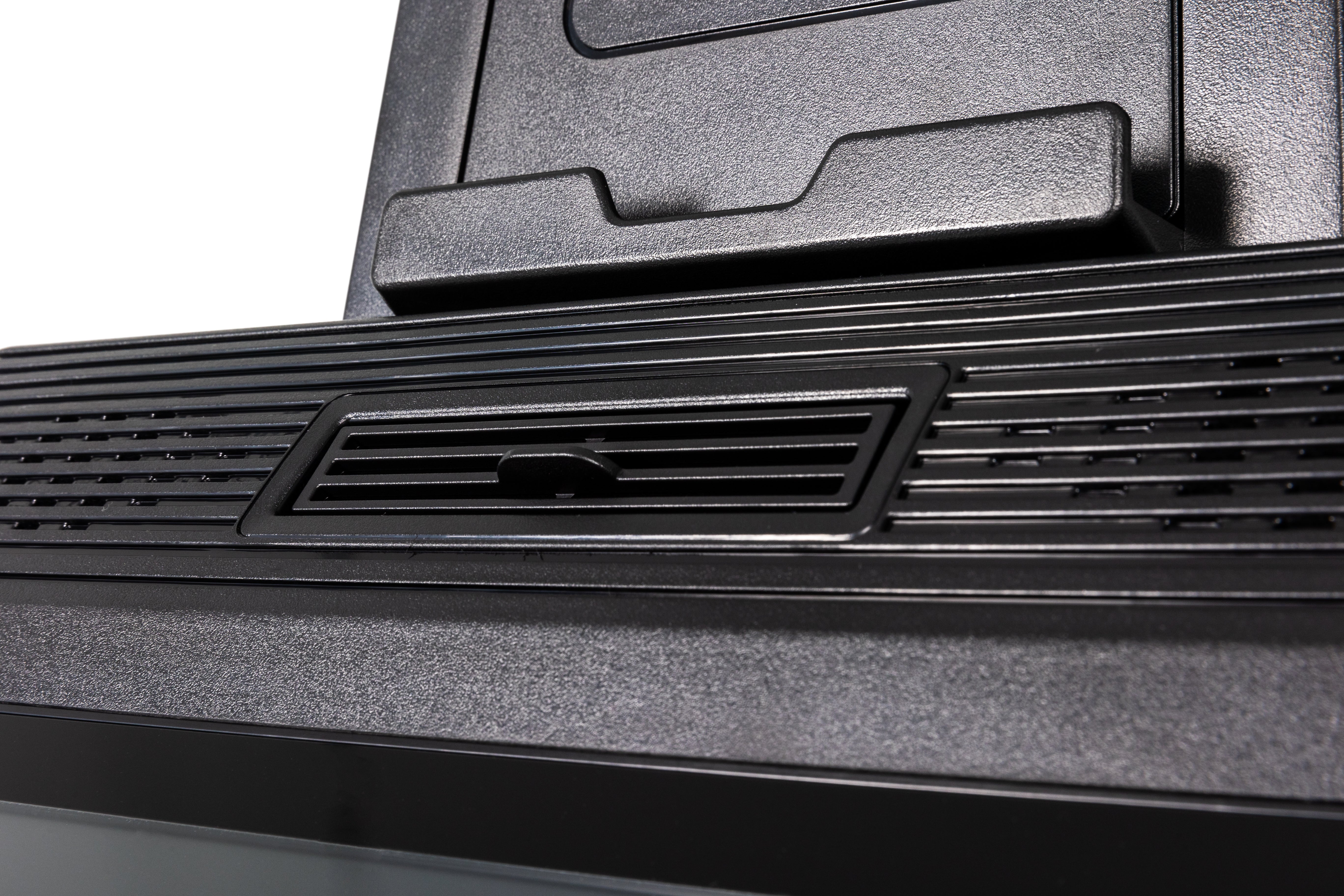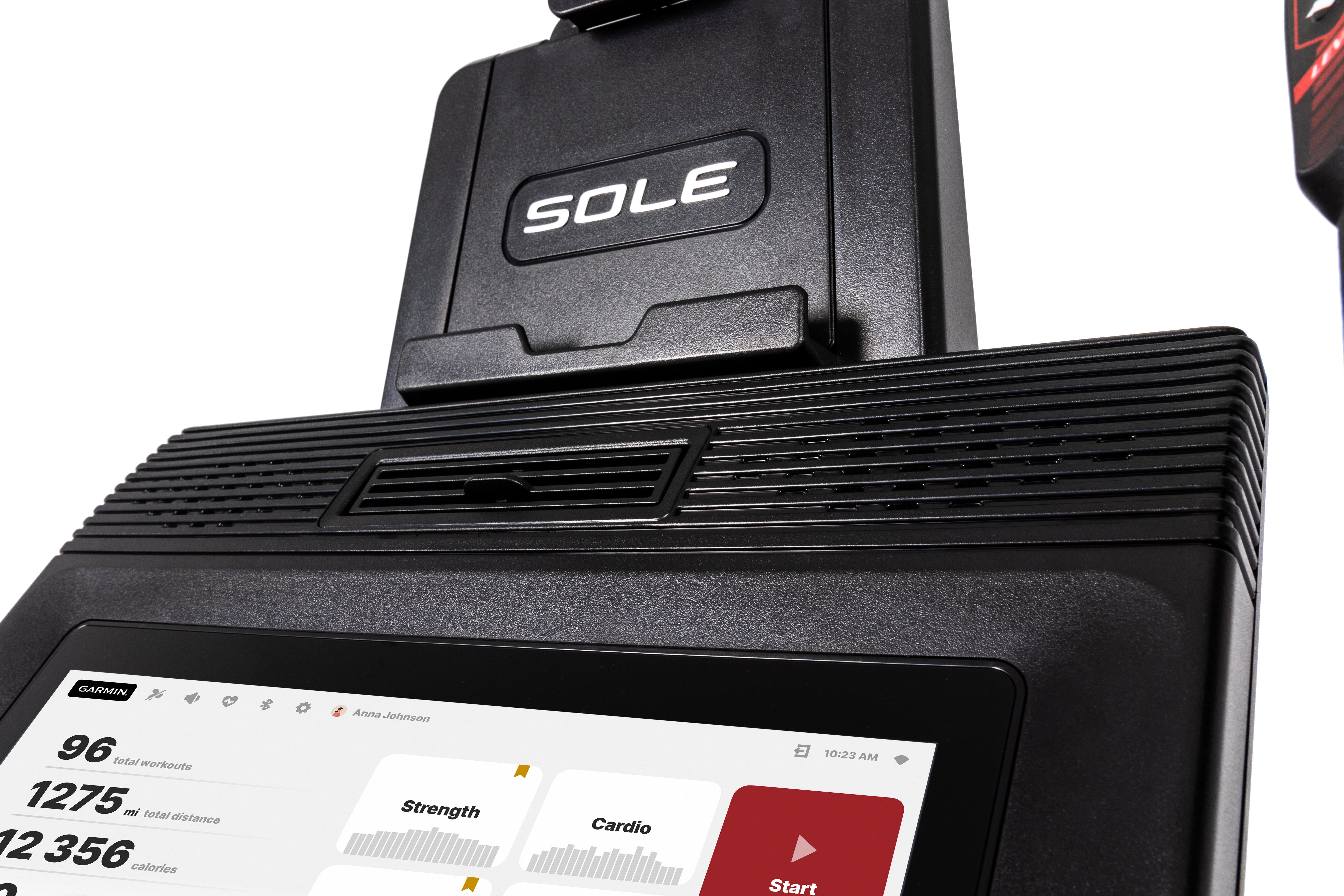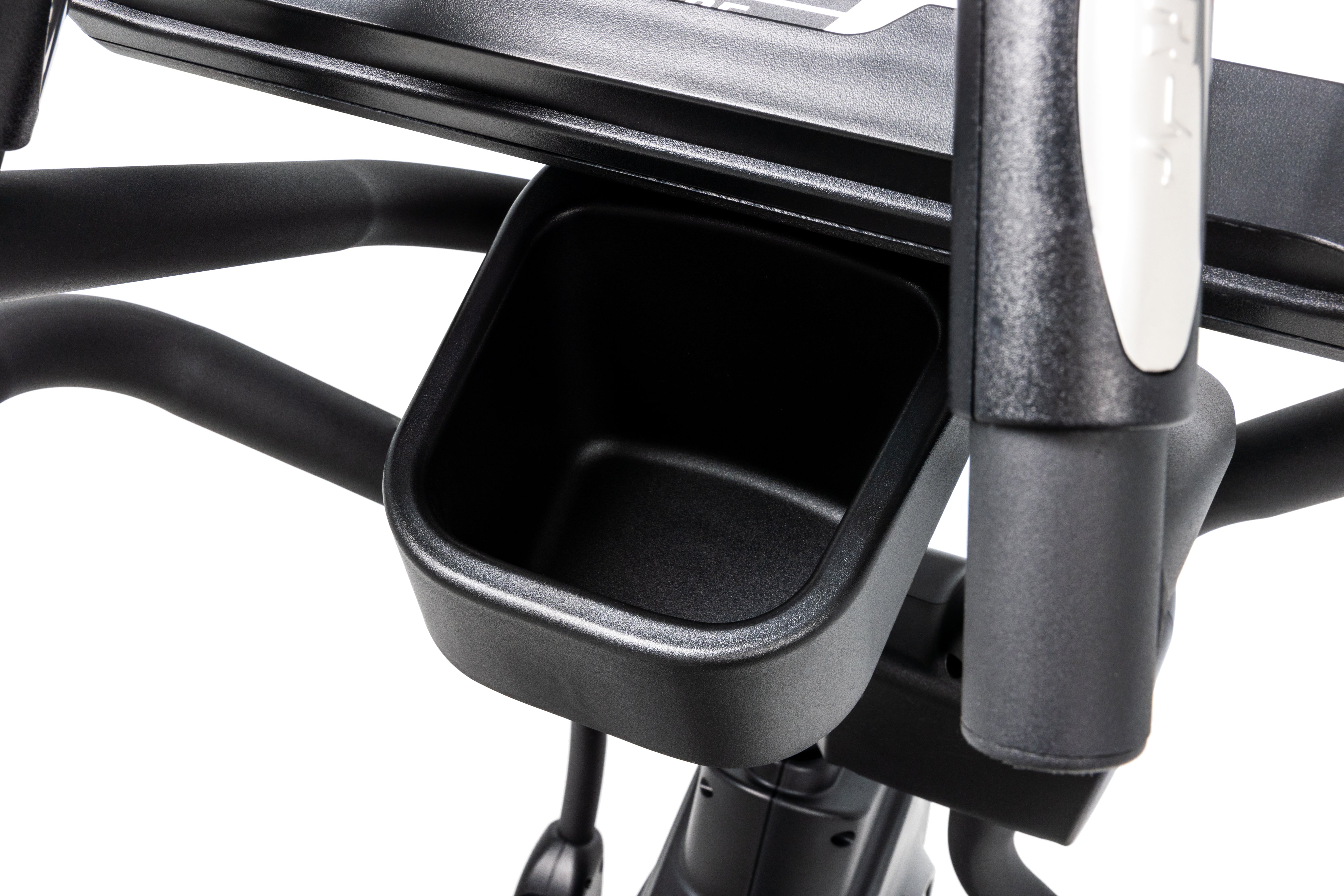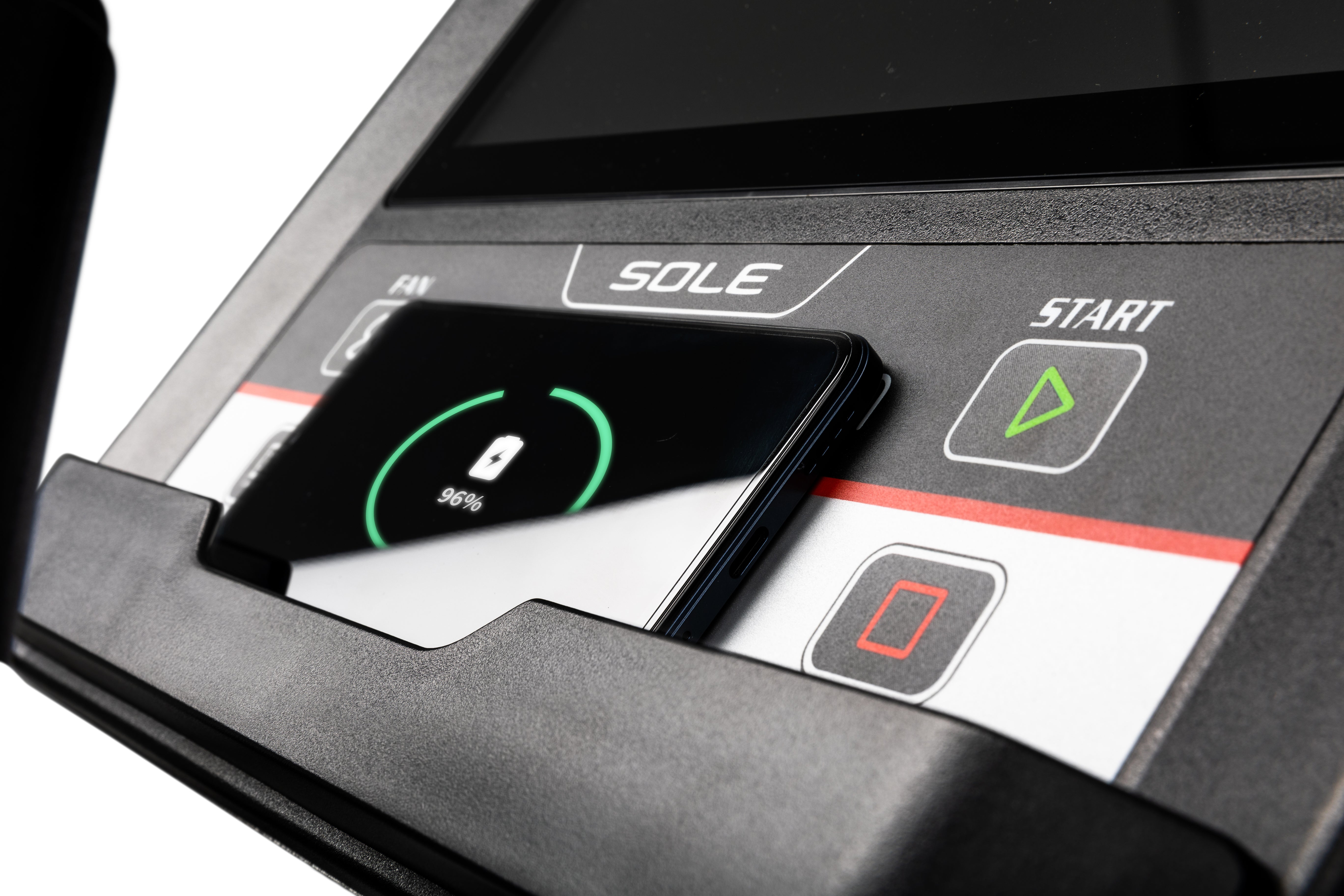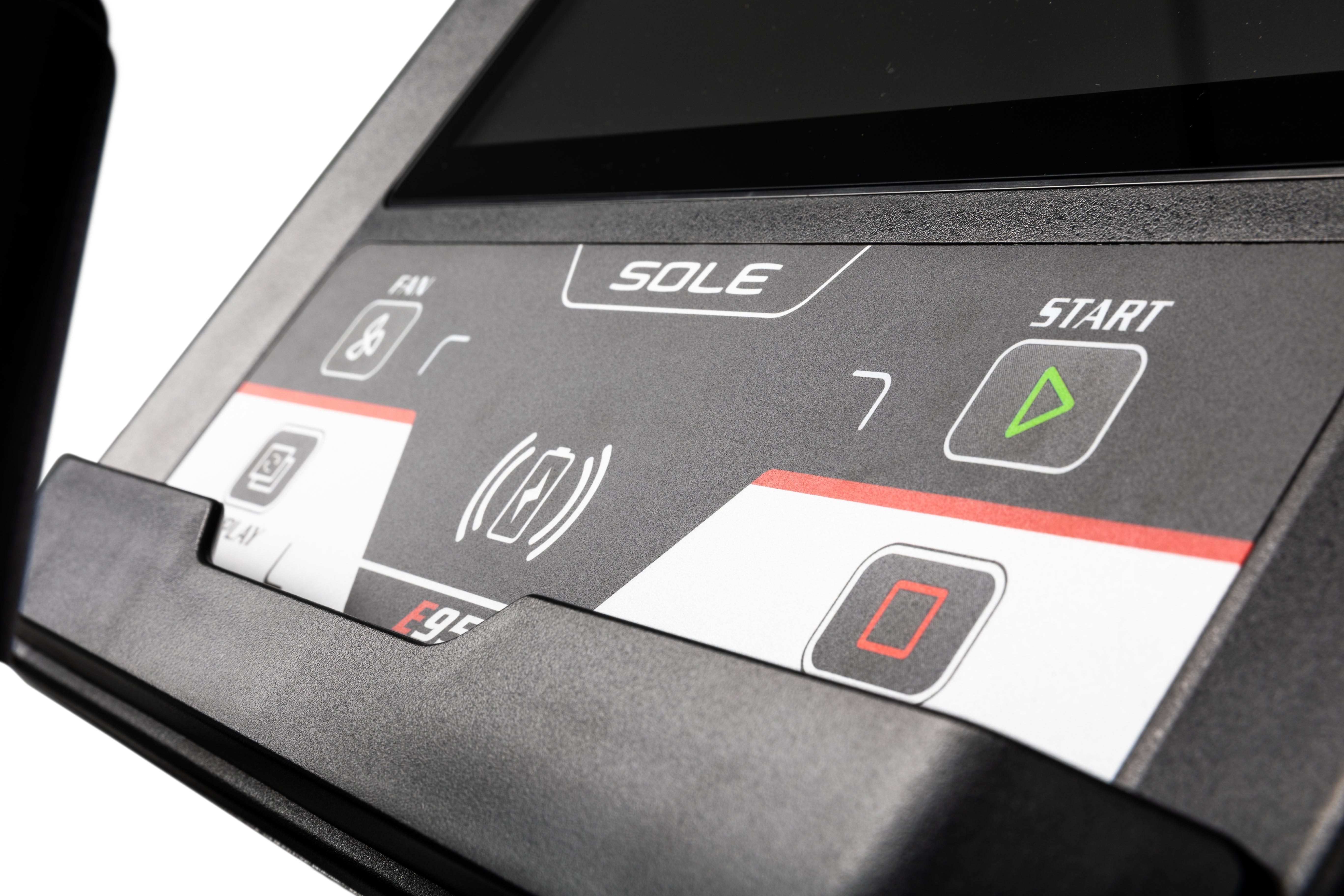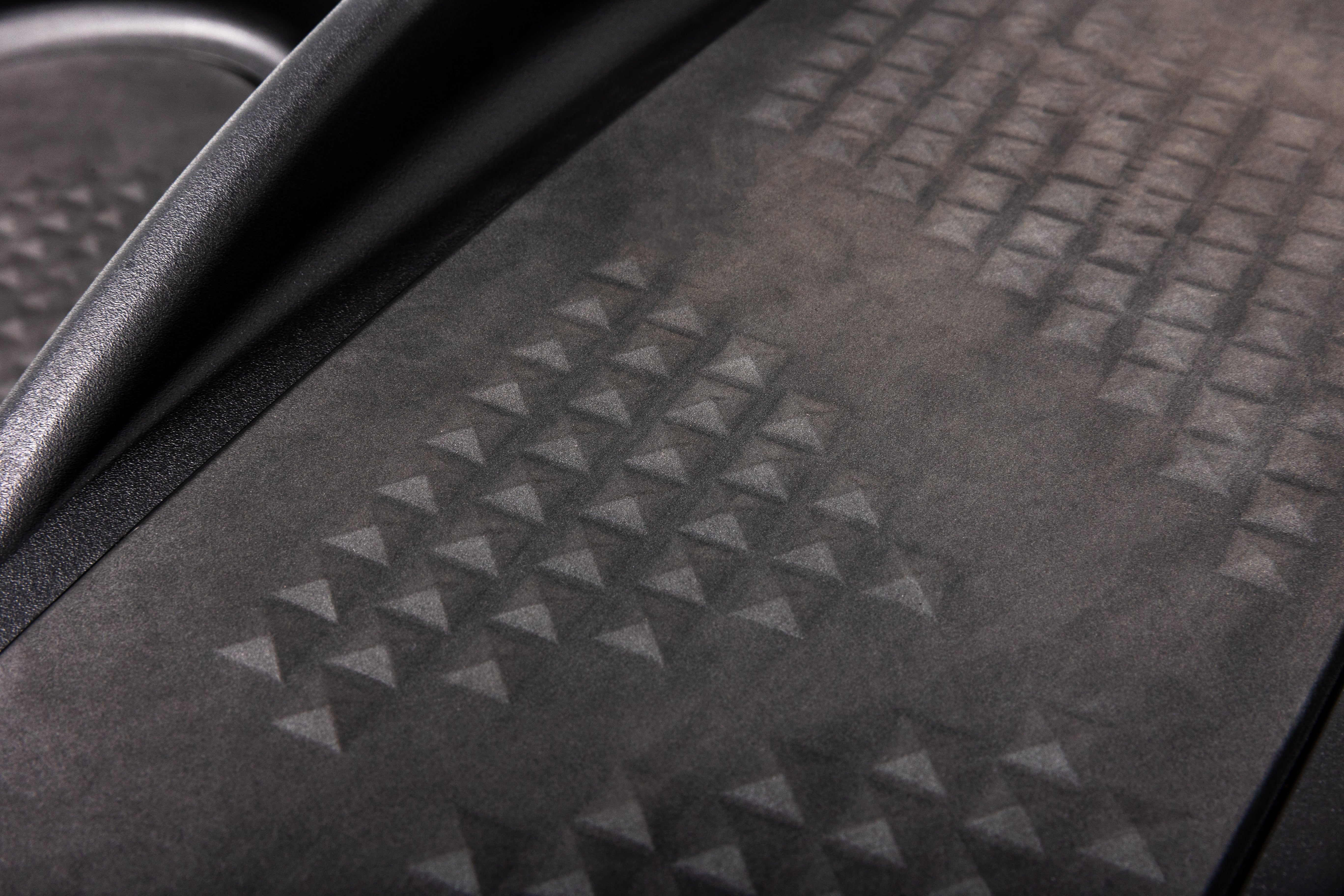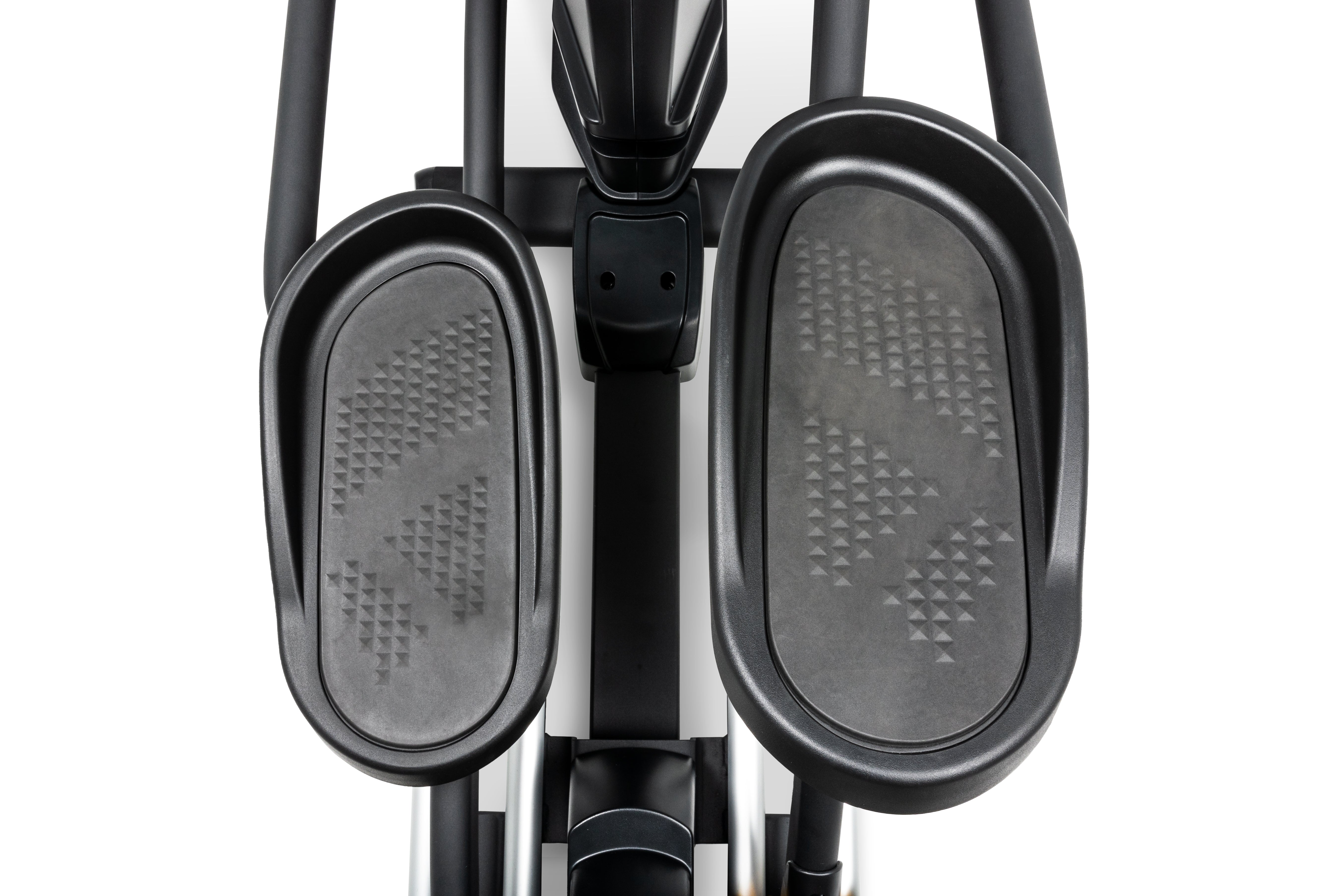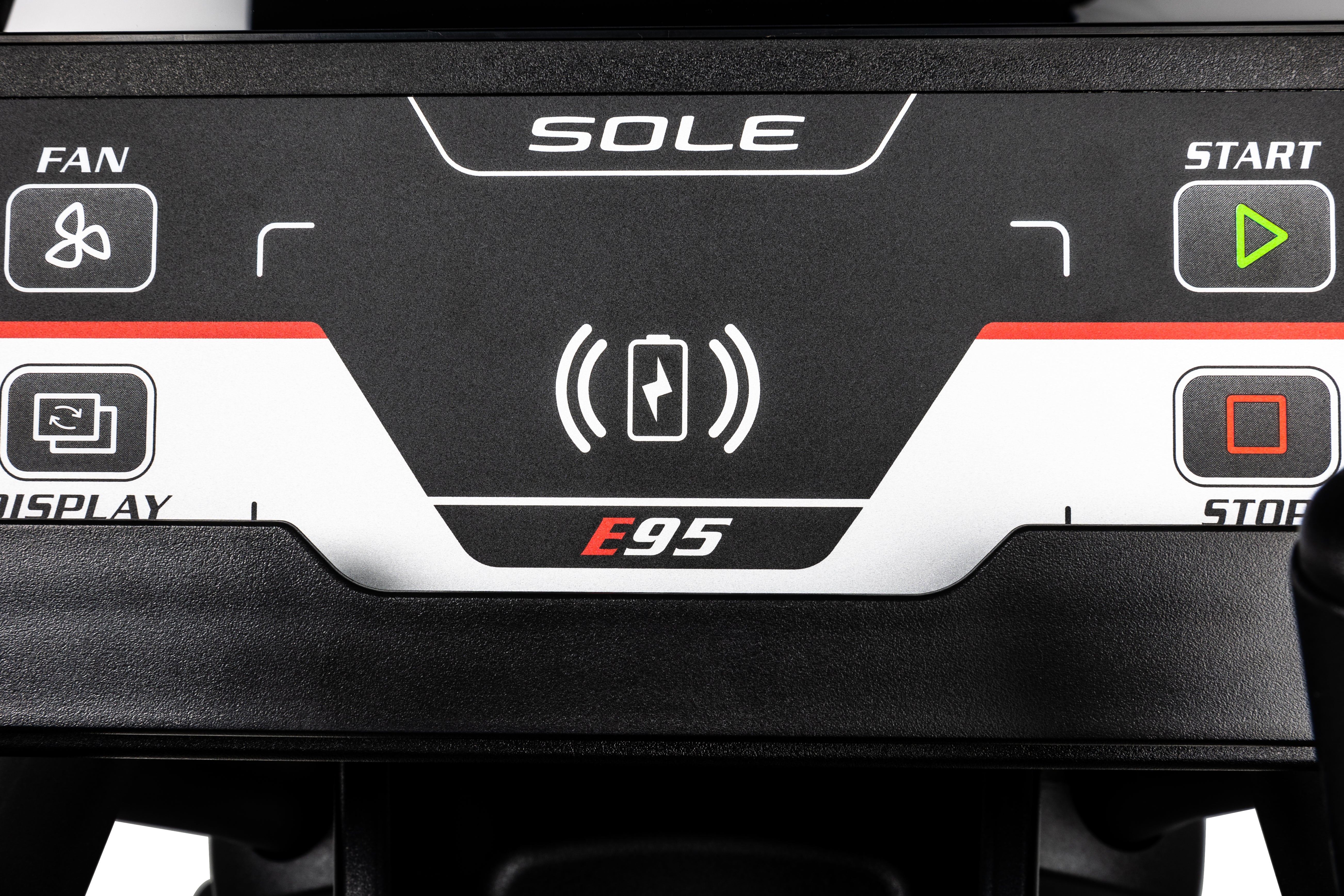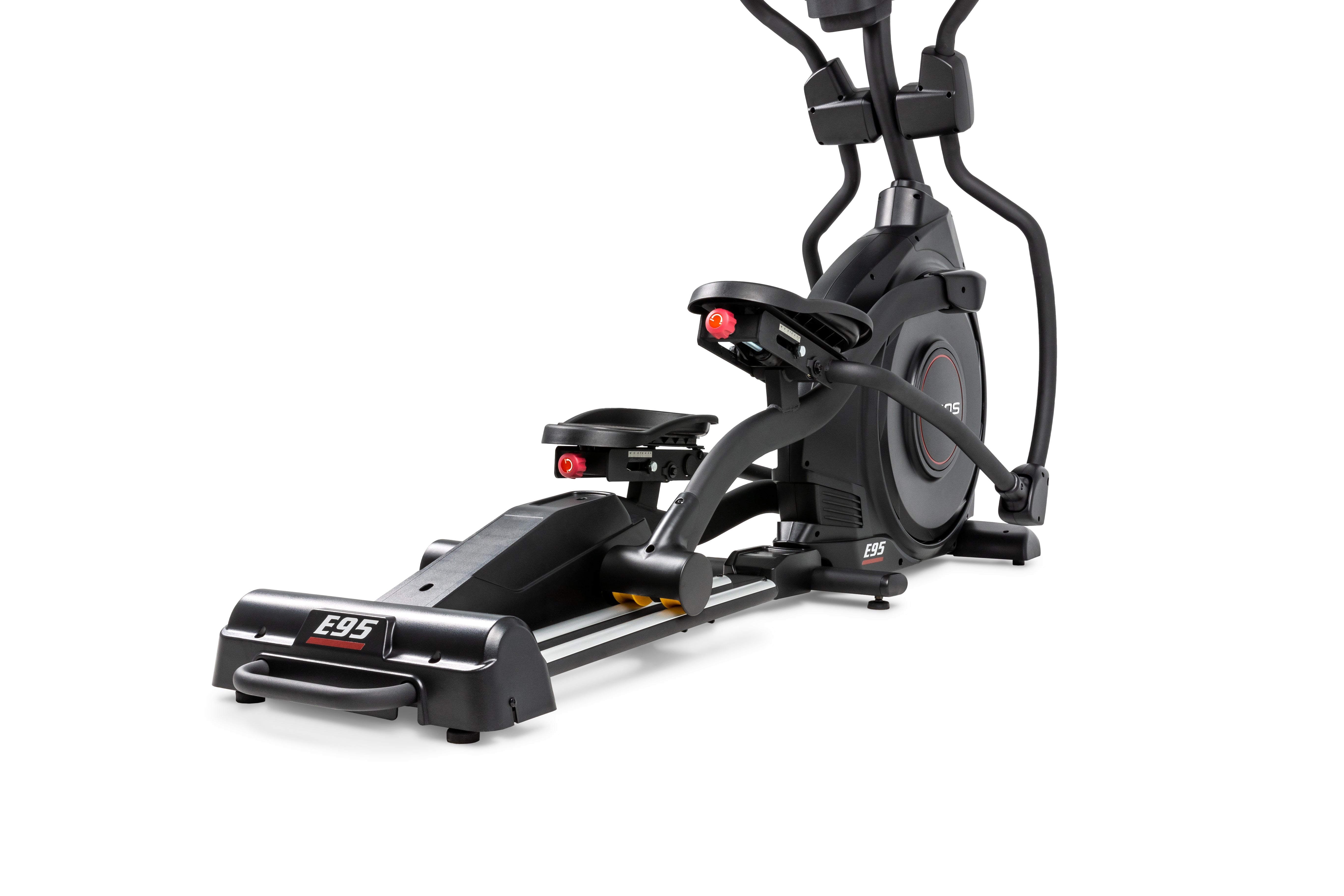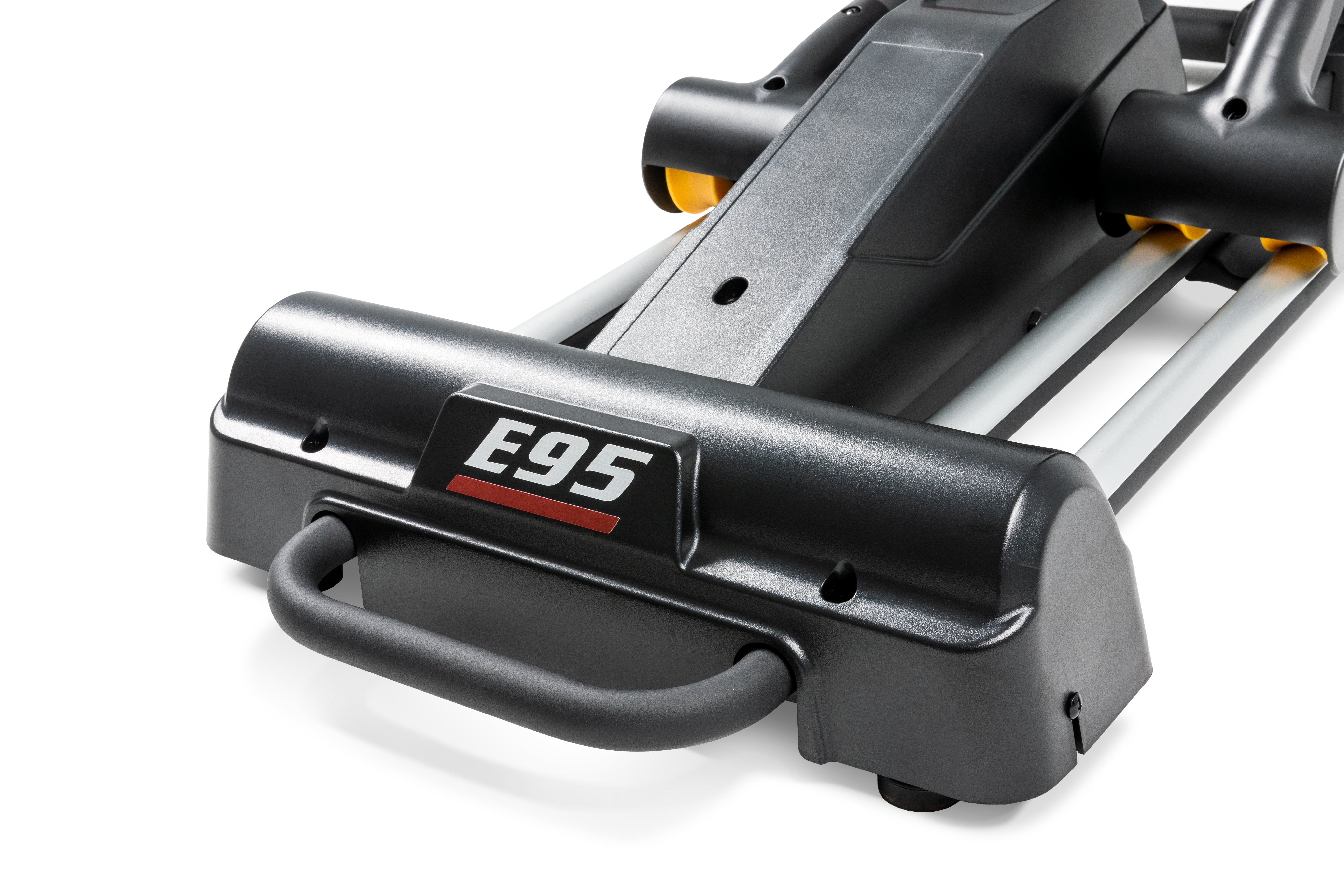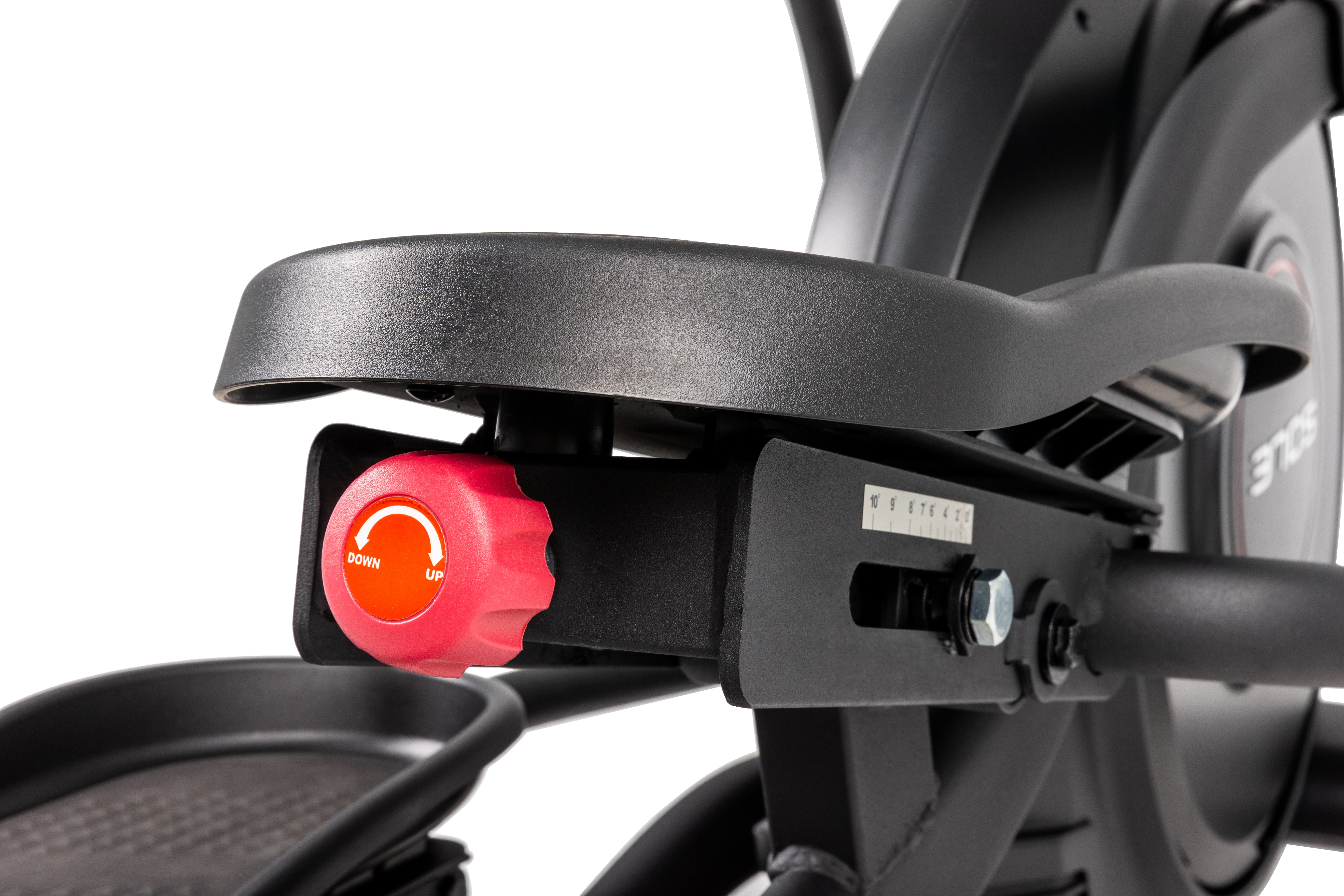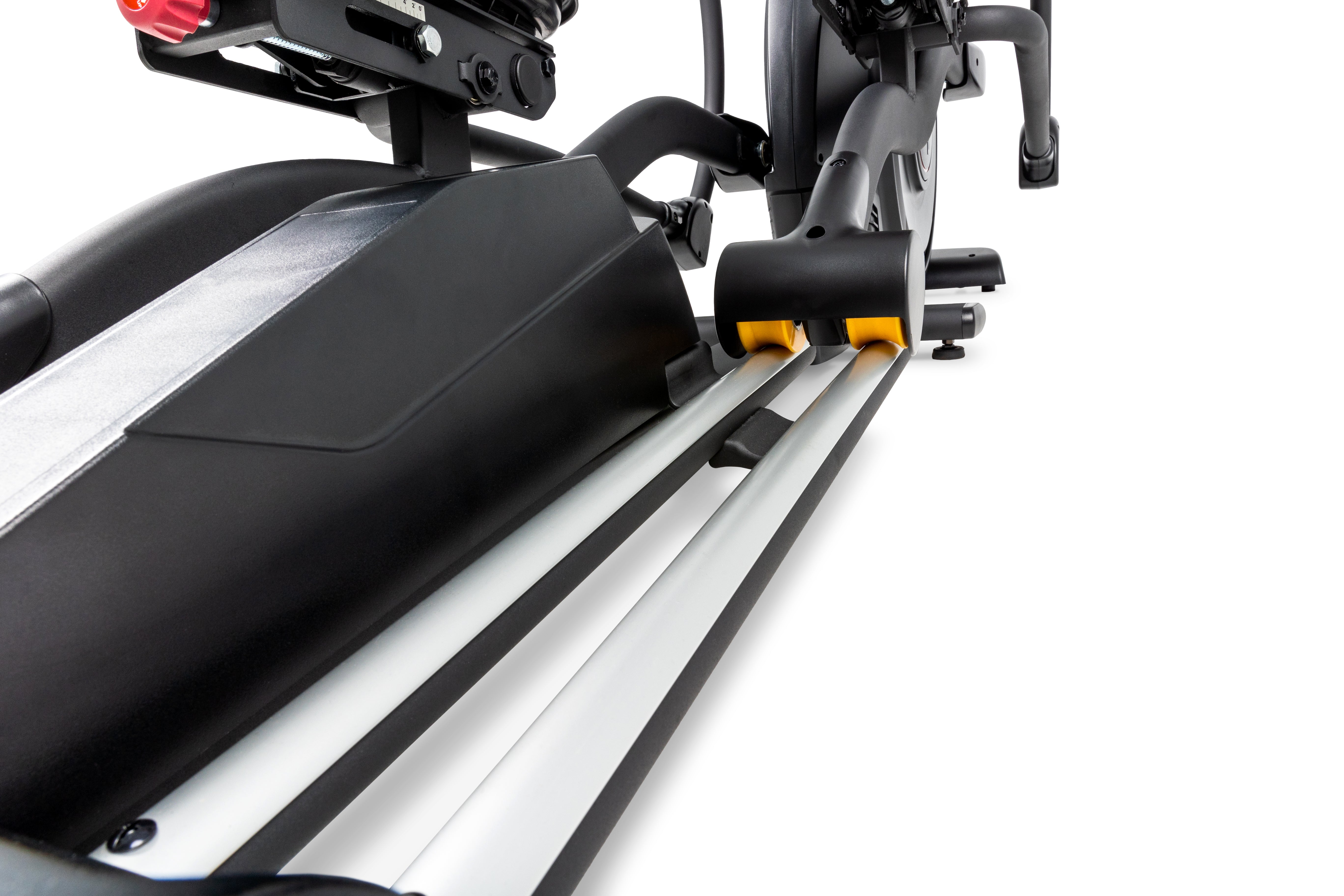 SOLE E95 - Cyber Week SALE
---
E95 - Yearly Rated #1 Home Elliptical Under $2,000
Introducing the

 

new and upgraded E95

 

"Best Elliptical" award winner. The E95 is packed with advanced features, including a

 

13.3-inch touchscreen display with WIFI, screen mirroring, and a wireless charger.
Some features include:
13.3-inch touchscreen display with WIFI and screen mirroring

 

for an interactive and immersive workout experience
Wireless charger

 

to keep your devices charged and ready to go
Built-in cooling fan
Built-in 3rd party Apps
Water bottle holder
Built-in speakers that allow you to play music from your media device
Fluid natural motion provided by a whisper-quiet drive system
Functions in both forward and reverse motion
A heavy 27 lb. flywheel and a high gear ratio
Custom molded hand grips for a comfortable feel
Power incline feature offering additional resistance and variable positions
Incline and resistance controls integrated into the handles for convenient use
It also includes oversized foot pedals with durable foam cushioning, allowing for additional comfort during workouts. The unique foot pedals were designed with a 2-degree inward slope to each pedal. This slight adjustment helps to reduce ankle and knee stress common in other elliptical machines. This collaboration also produced a revolutionary foot pedal angle adjustment not found on any other elliptical at any price.
Download our FREE SOLE+ APP to access hundreds of free fitness classes!

All fitness equipment purchases come standard with our FREE SOLE+ App allowing you to access hundreds of FREE fitness classes and thousands of hours of exercise content.

What is paid content with our competitors, is a FREE benefit to SOLE customers.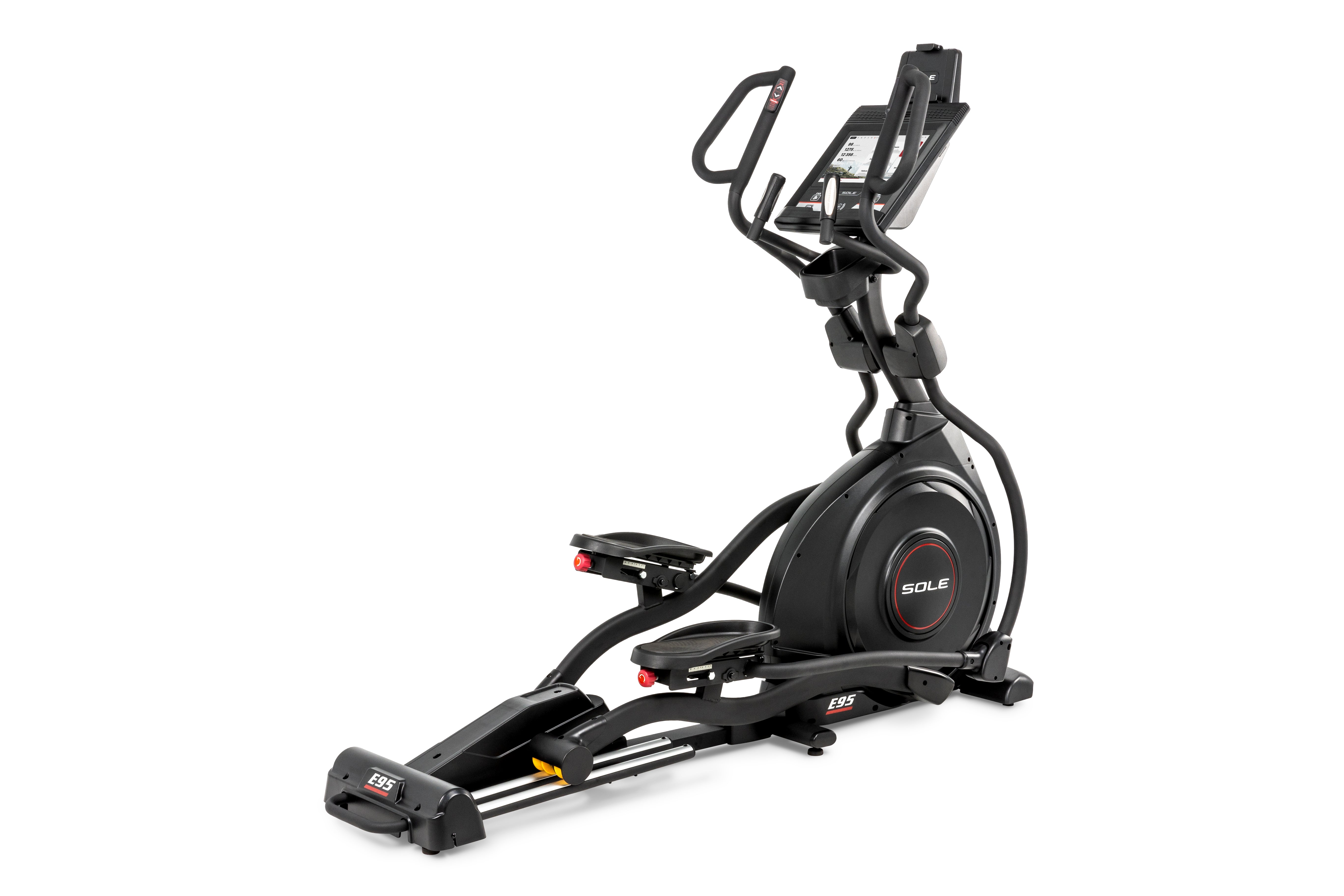 SOLE
WE'LL MOVE YOU
WE ARE SO PROUD OF YOUR DECISION TO CONSIDER ONE OF OUR BESPOKE PRODUCTS.
WE STAND BY EACH ONE OF OUR PRODUCTS WITH OUR PROMISE TO YOU THAT NO MATTER WHAT, WE WILL DO OUR BEST TO COACH YOU TO ACHIEVE YOUR FITNESS GOALS WITH THE SOLE+ APP, HELP YOU CONNECT WITH AWESOME NEW TECHNOLOGIES, AND HAVE PEACE OF MIND WITH OUR COMPREHENSIVE WARANTY PROGRAM.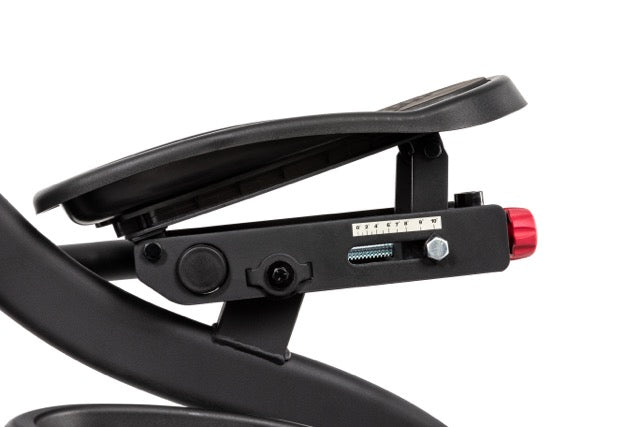 Target the Right Muscles
The ramp angle is fully adjustable from 0 to 20 levels of incline, allowing you to individually target and work all major lower body muscle groups, as well as handlebars for upper body exercise for a total body workout. Stationary handlebars with built-in pulse sensors for monitoring your heart rate.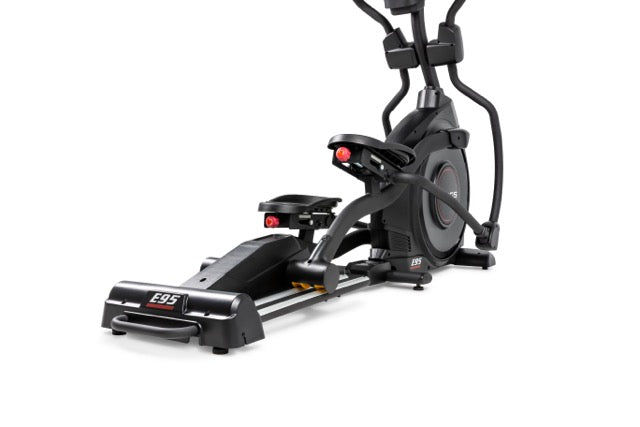 Worm Drive
Not everyone walks the same way, so we made the E95 pedals adjustable to fit the way you walk. This adjustment is made using a dial called a "worm drive," which allows you to dial in exactly where you want the pedal to be angled. This feature also reduces numb toe effects and sore Achilles tendons, which are common occurrences on other elliptical machines.
Product Specifications
Please click on the following titles to find our the details of each important product specification. If there is anything else you would like to know, do not hesitate to contact us.
Unlock your full exercise potential with our FREE Sole+ Application!
Each one of our fitness products comes standard with over 3.000 FREE Fitness Video Classes covering basic to advanced routines!
Our FREE videos maximize your training routines with help from our professional fitness trainers!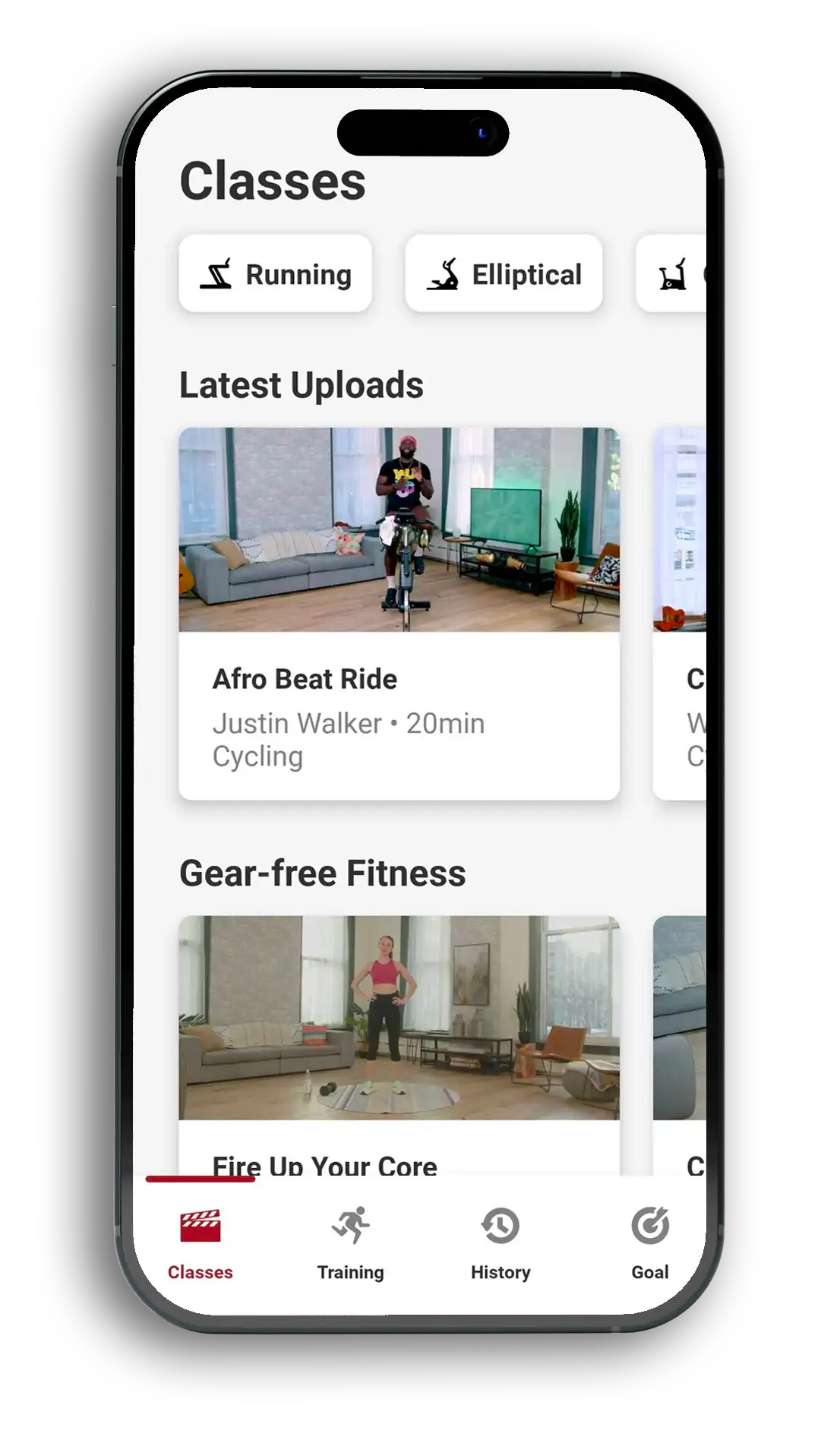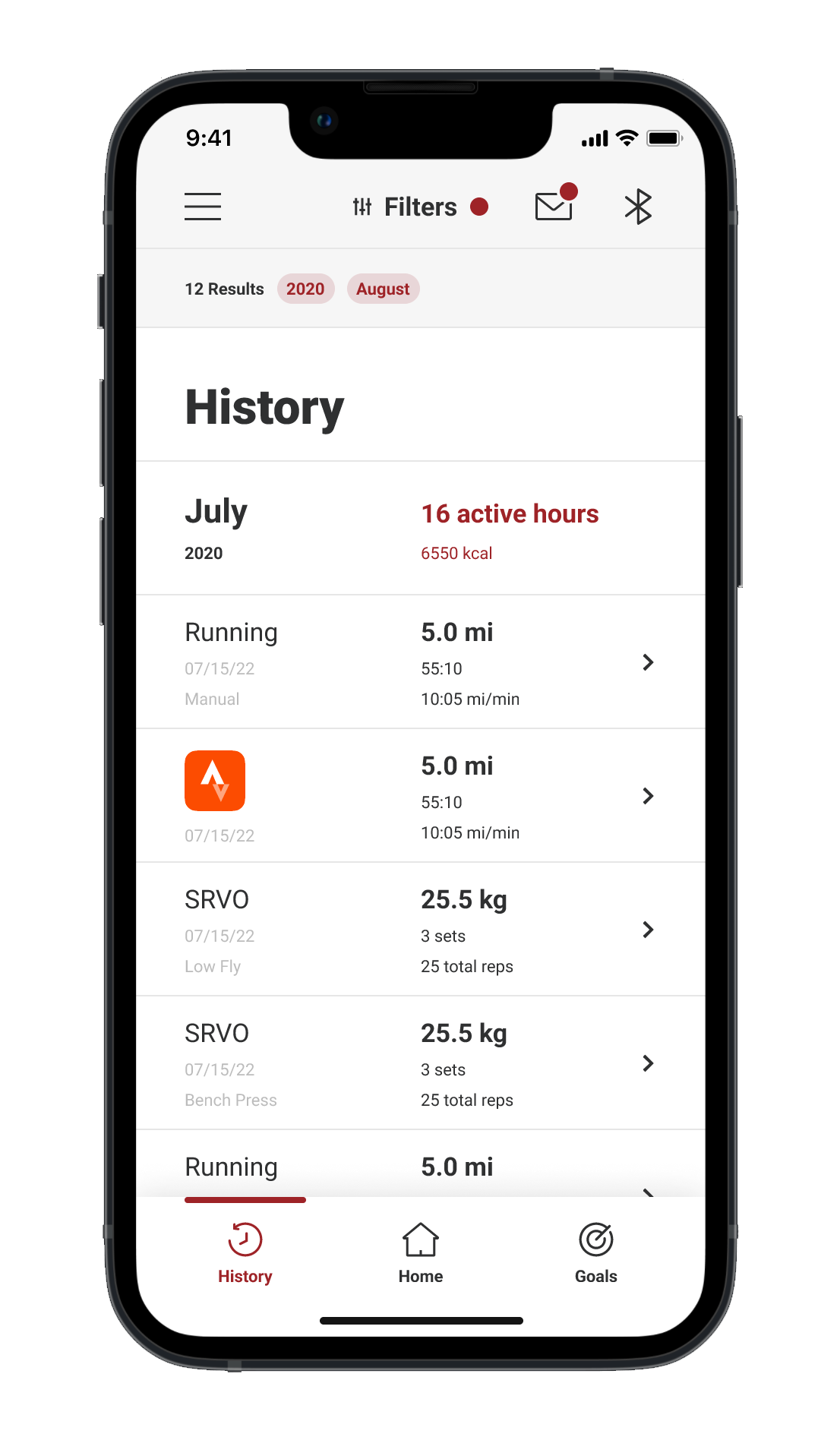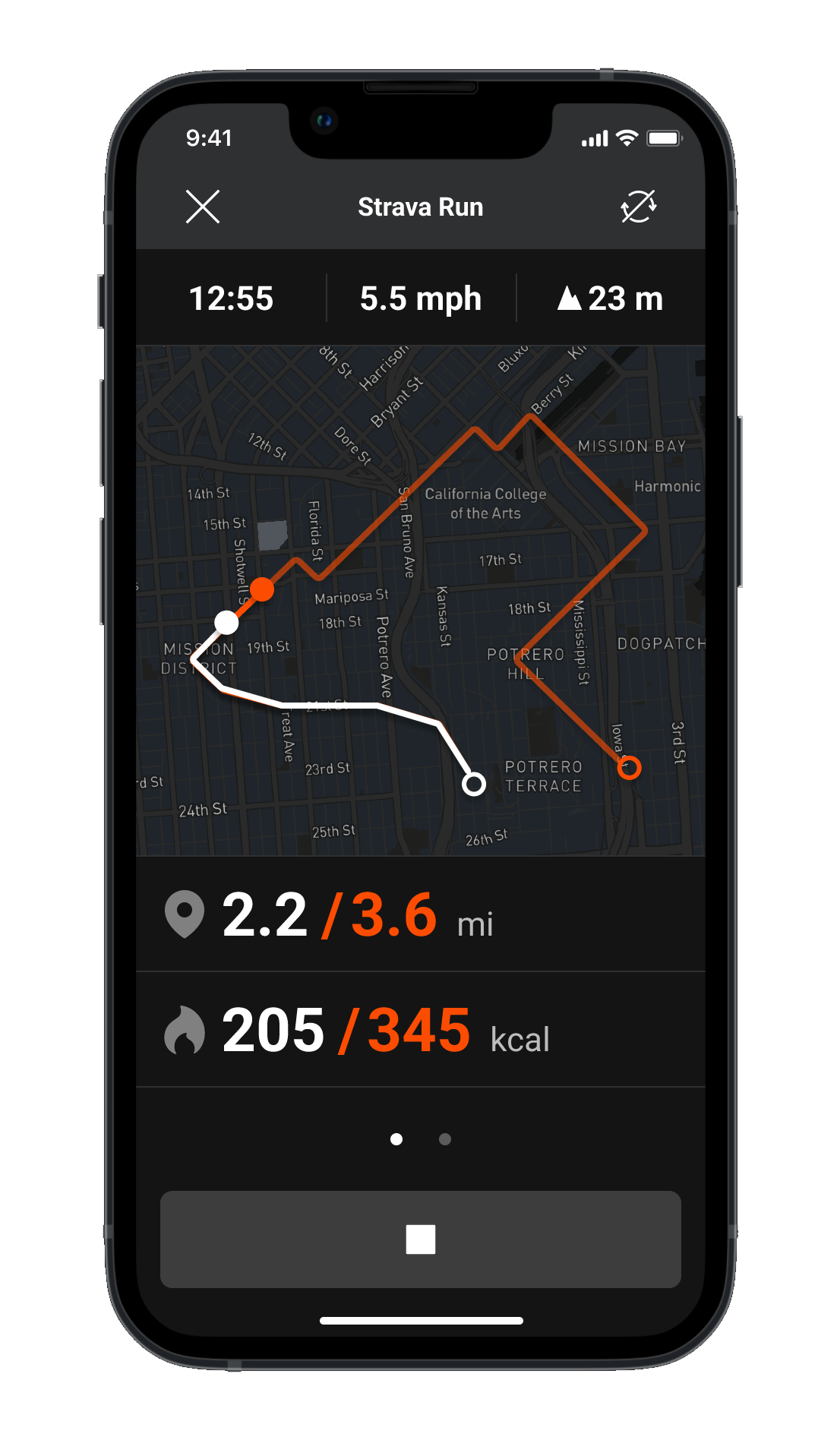 SOLE+ Workouts
WORKOUTS FOR ALL SOLE EQUIPMENT WITH 3,000+ WORKOUTS
Our workouts are made for all levels and range from 10 minutes to 60 minutes.  We utilize heart rate metrics and data from your equipment across all of our workouts to help you workout smarter.
SOLE + INSTRUCTORS
QUALIFIED INSTRUCTORS ARE IN YOUR REACH
Train with the world's best instructors from the country's top fitness studios. Our instructors will motivate and push you to your next personal best in running, cycling, boxing, rowing, and more.
SOLE+ Videos
You will never run into a dull moment. The videos on our SOLE+ app are engaging and encouraging to help you reach any fitness goal you have!
Other Products of Interest
The phrase "Continuous Horsepower" (CHP) is a standard reference in the treadmill market, primarily used to aid consumers in making comparisons. This CHP rating is ascertained via lab-based dynamometer tests, which evaluate the mechanical prowess of the motor. It's important to note, however, that the CHP rating is not reflective of the treadmill's working horsepower in a regular home setting. In everyday domestic use, the motor's horsepower doesn't correspond to the CHP value displayed.