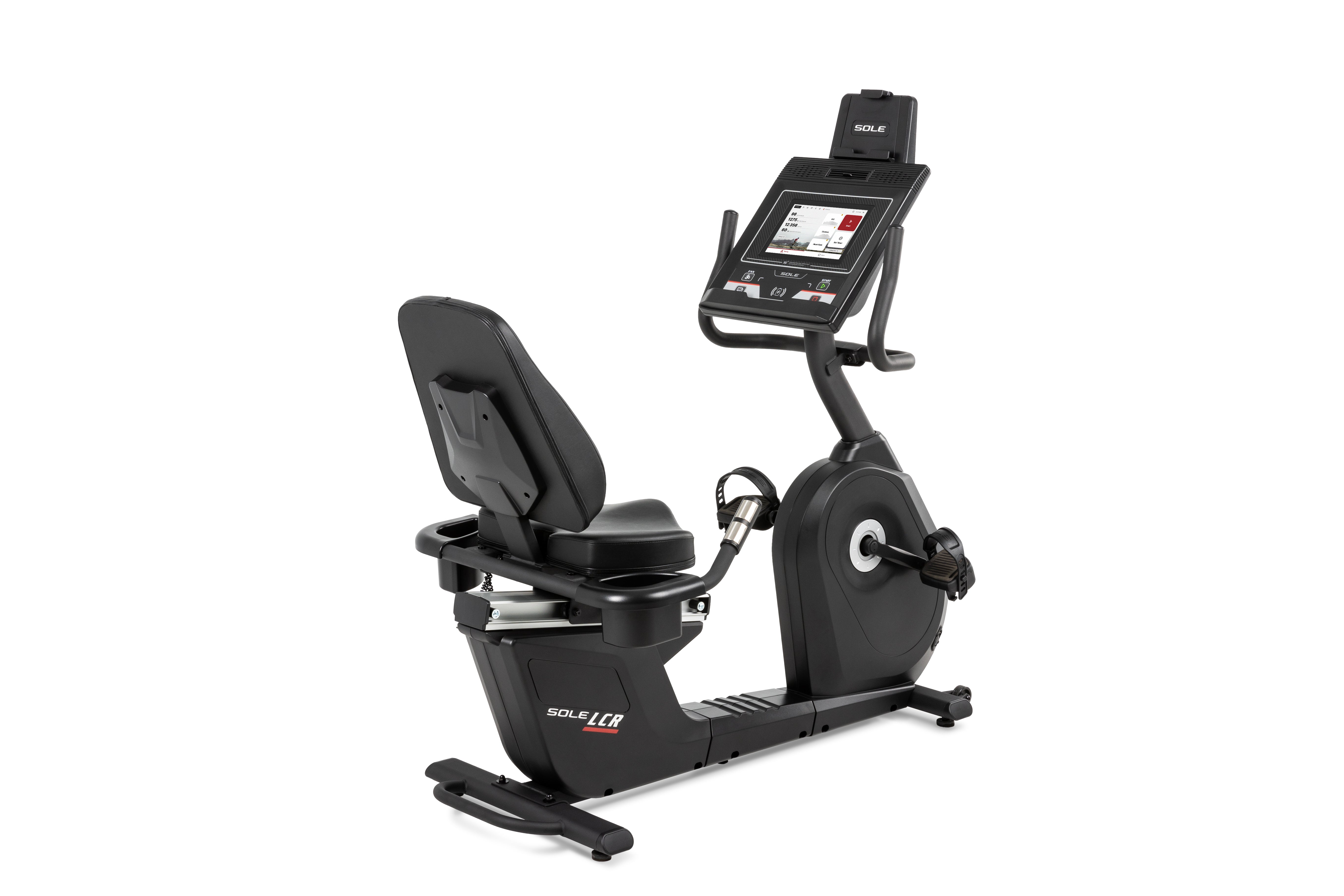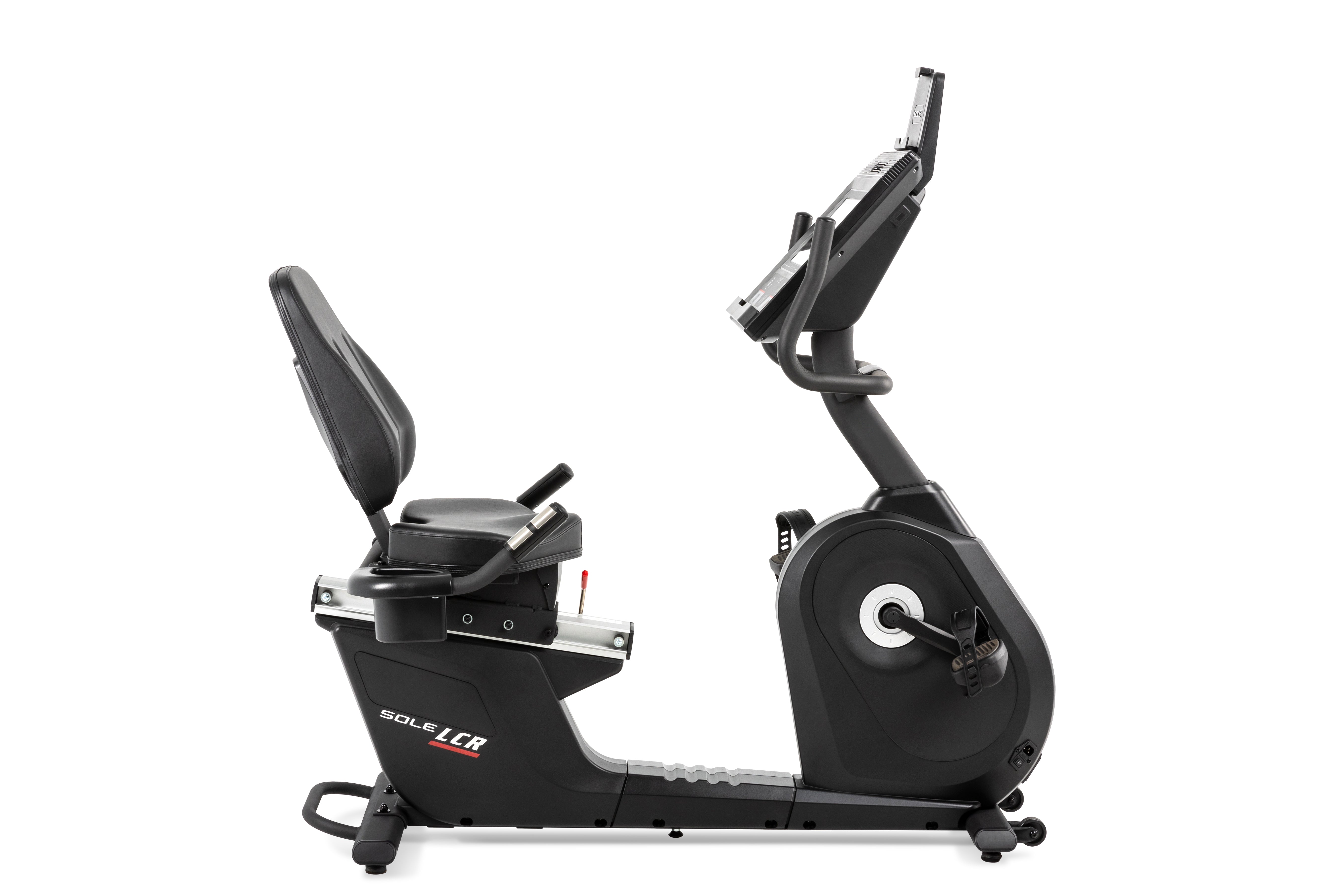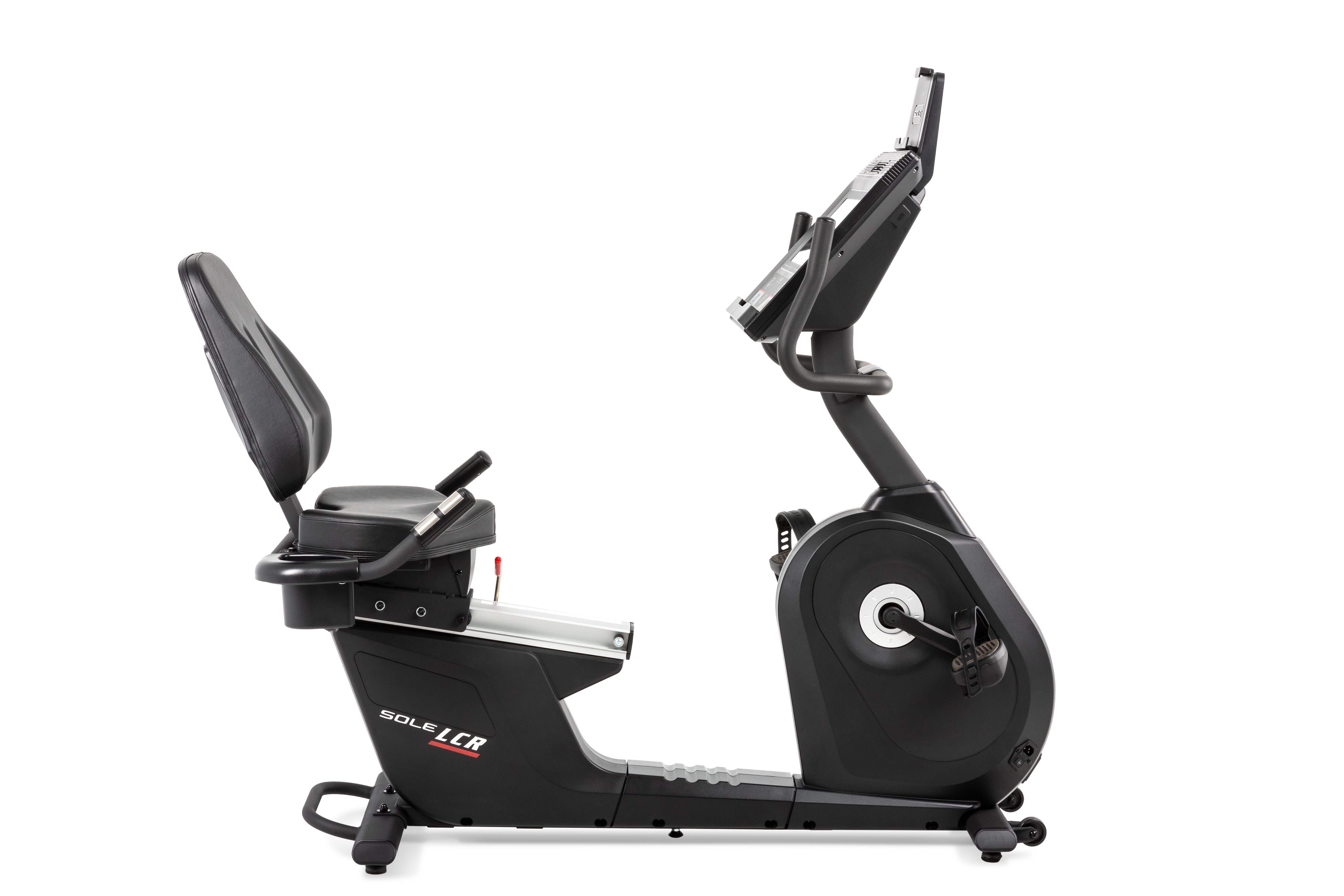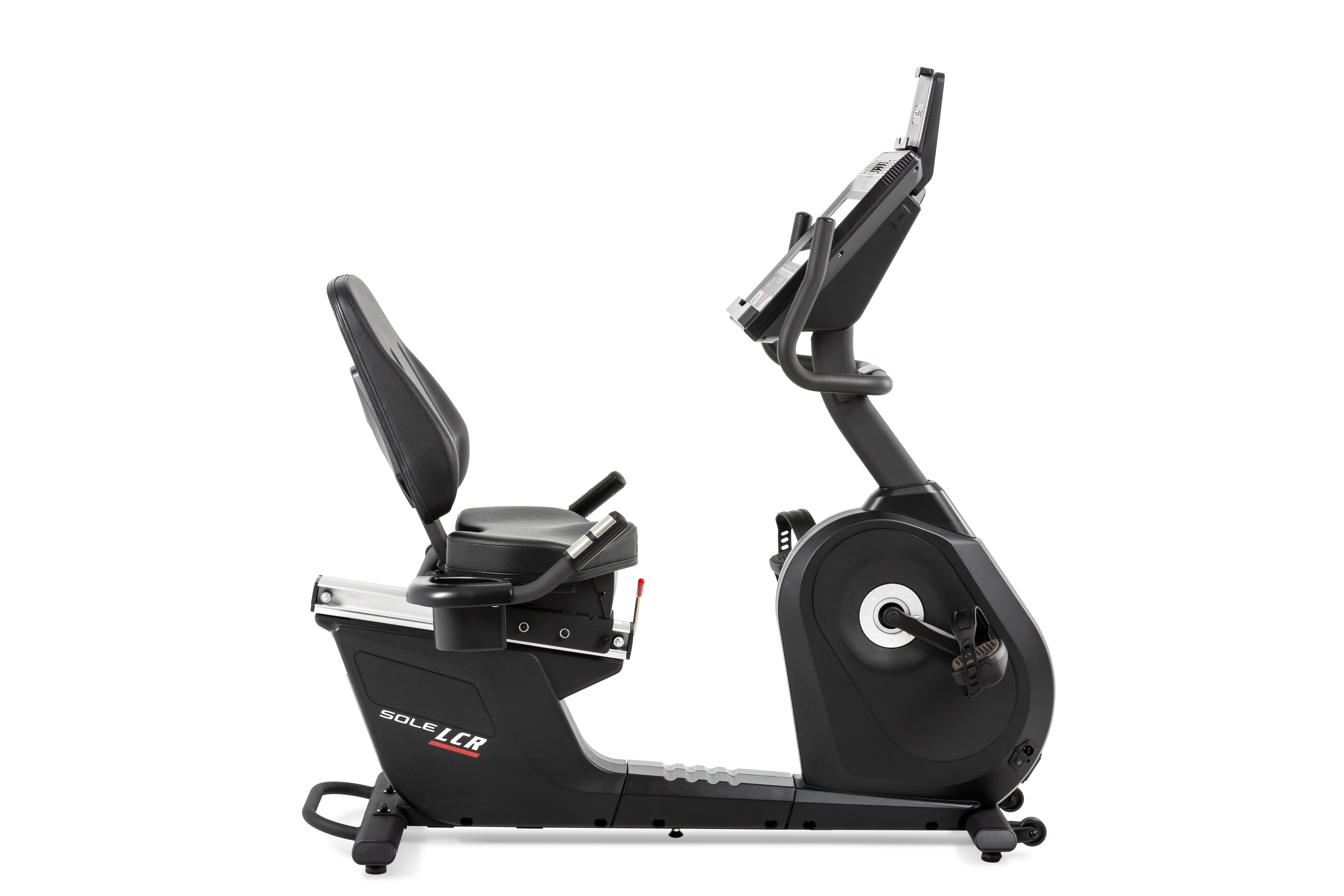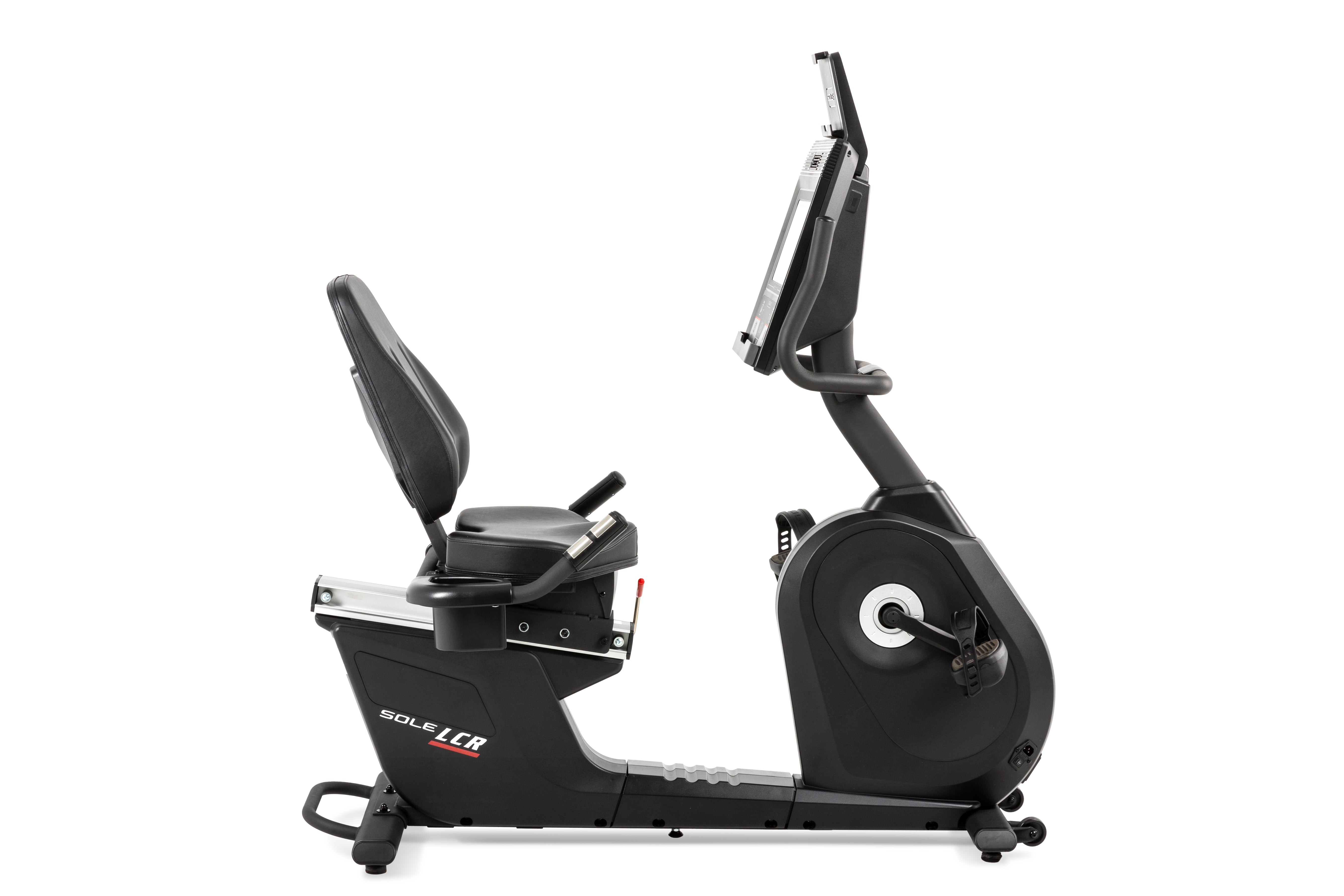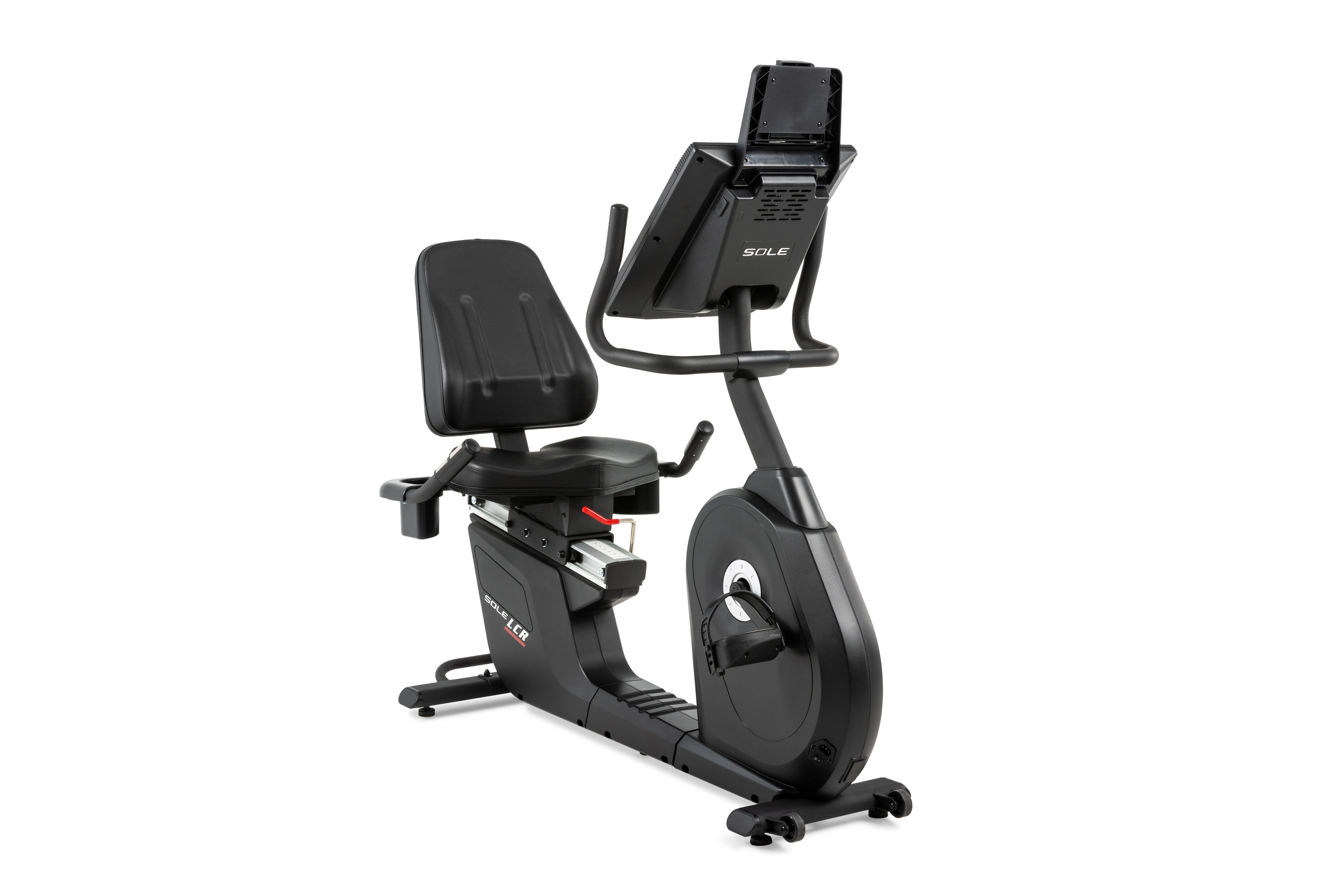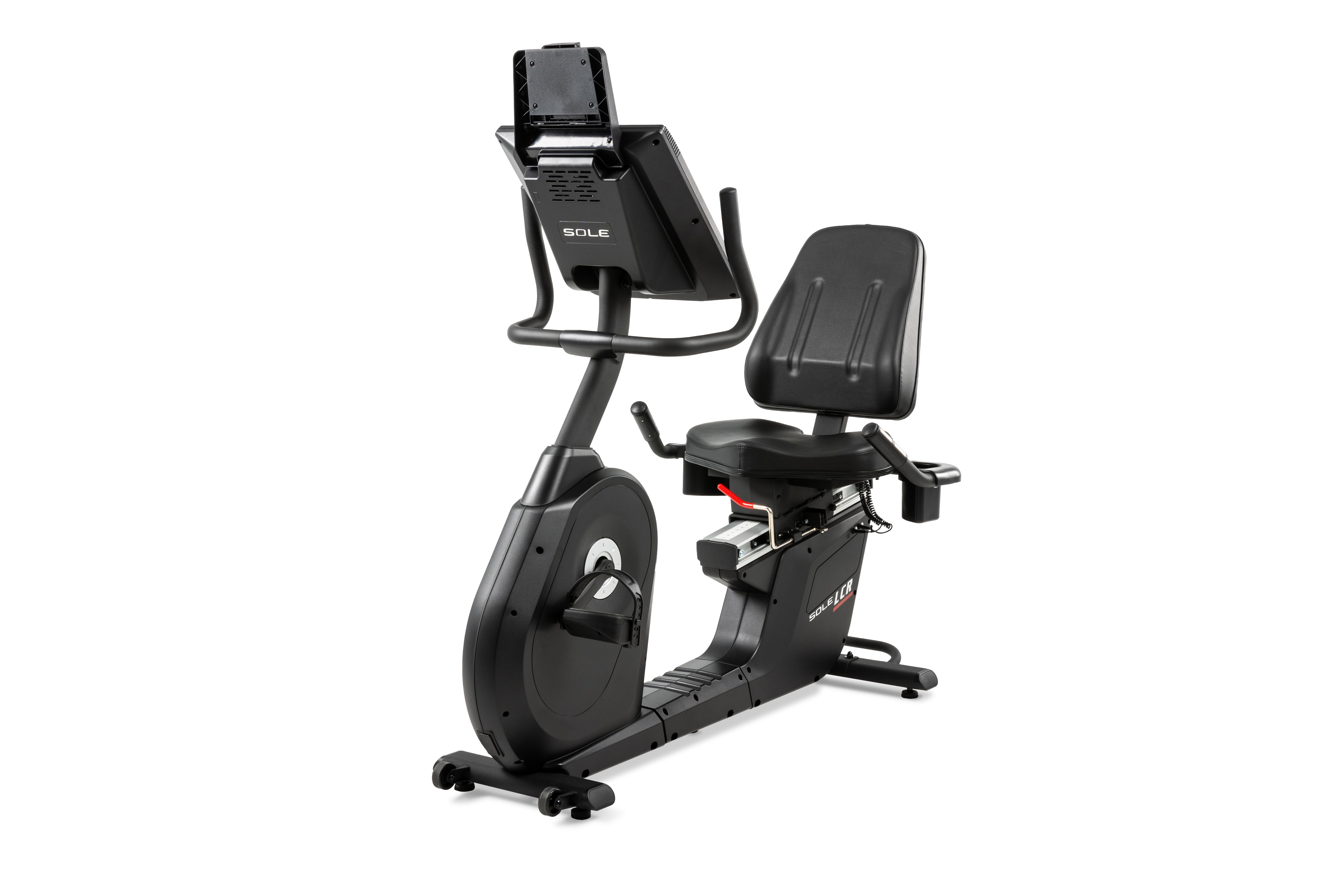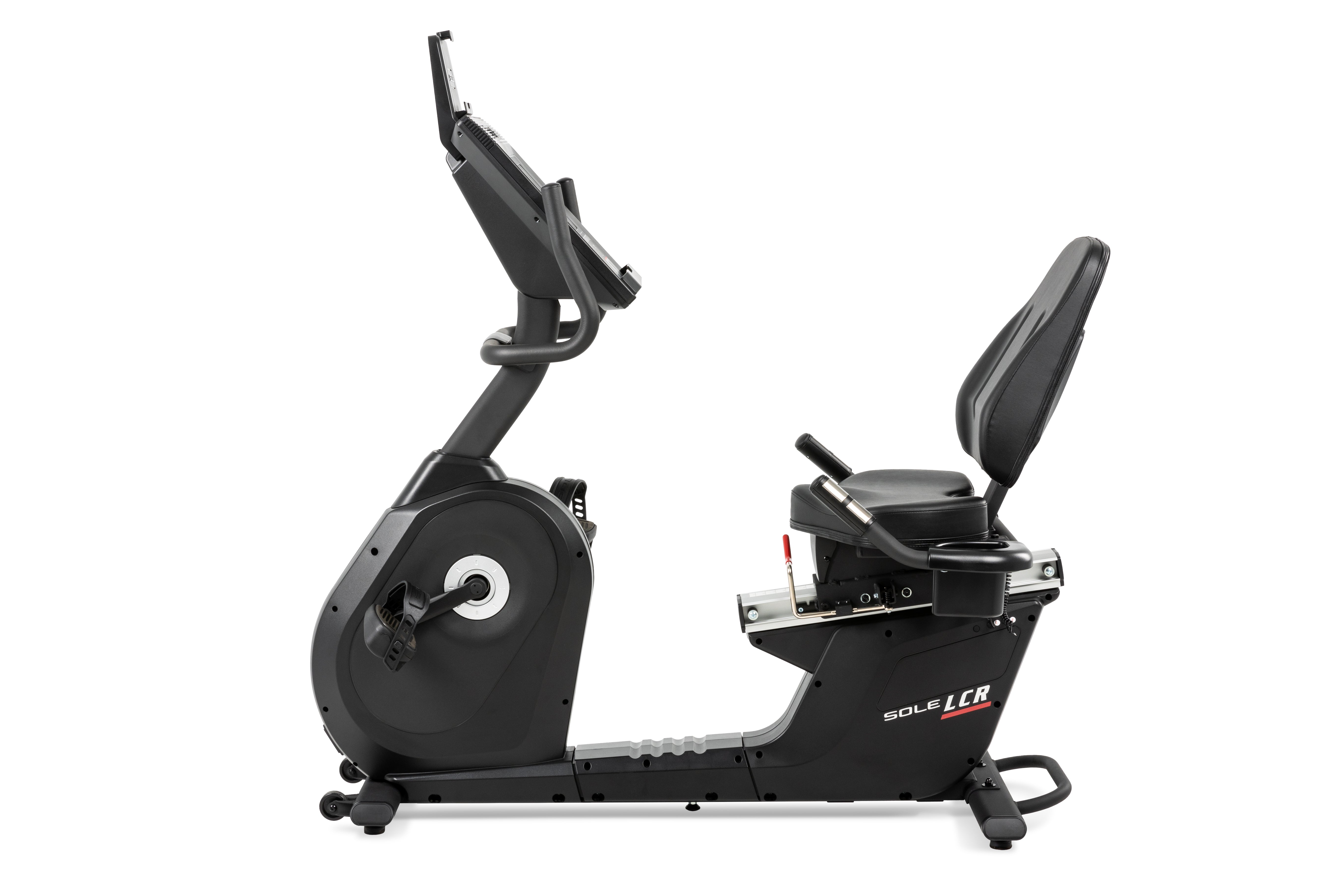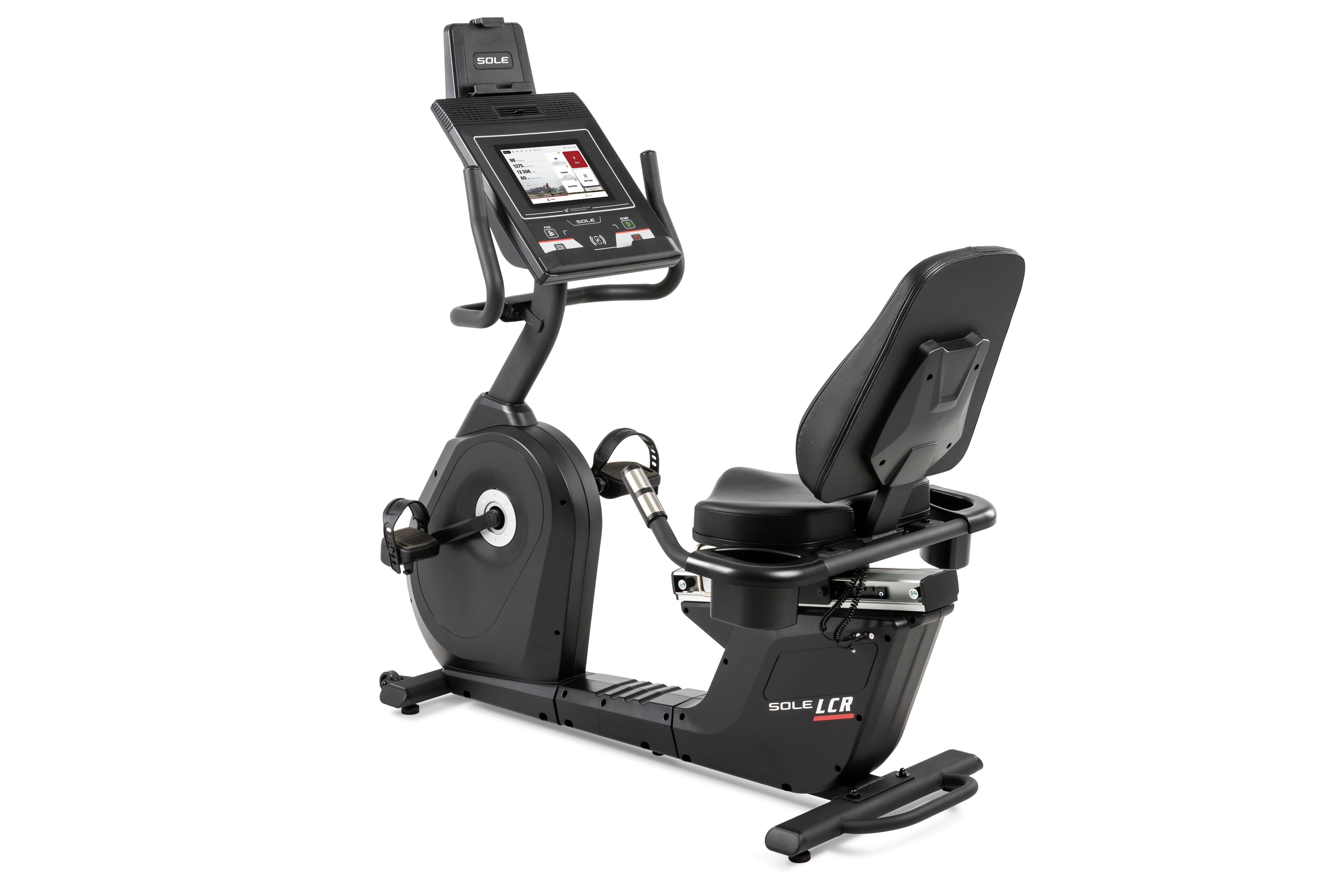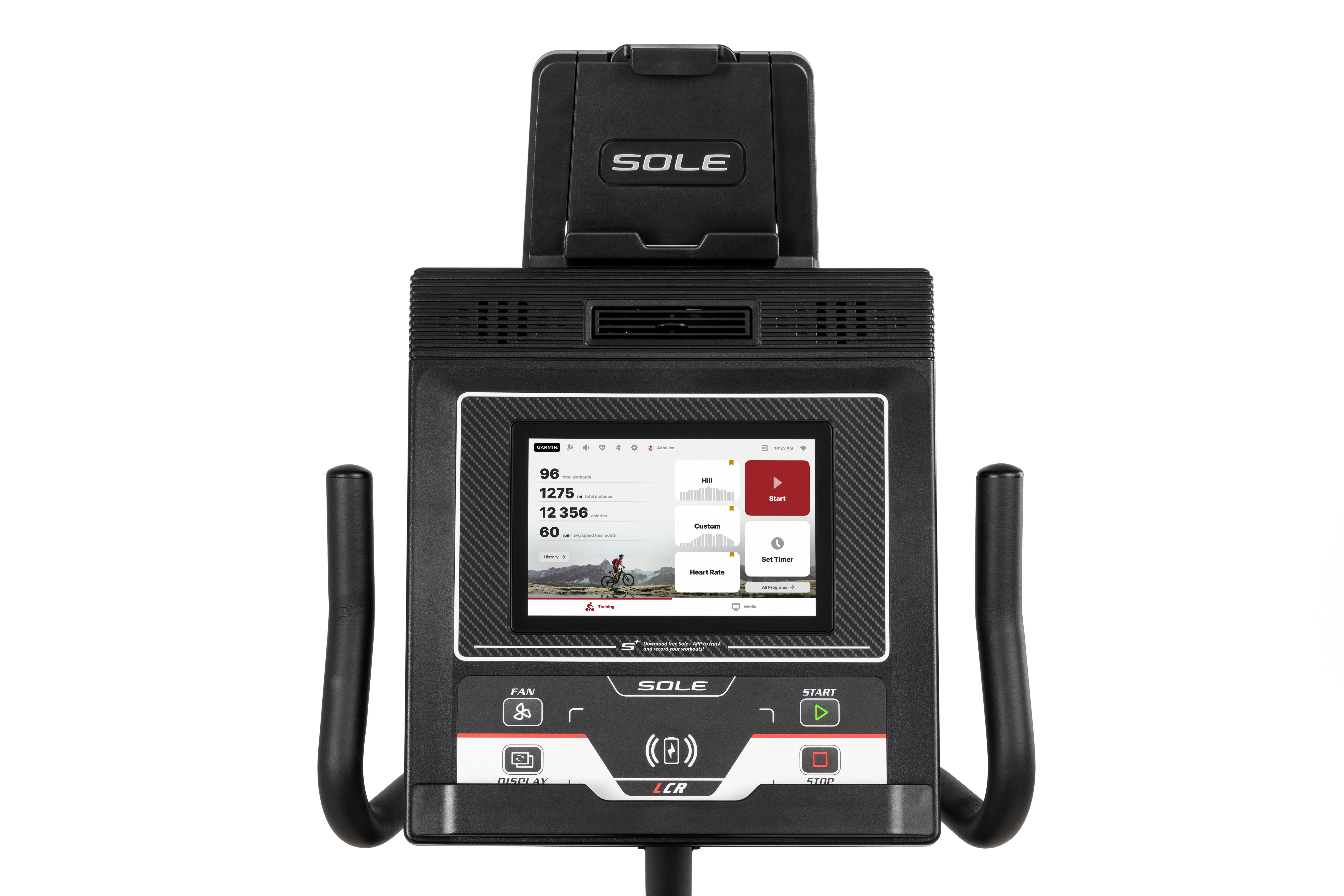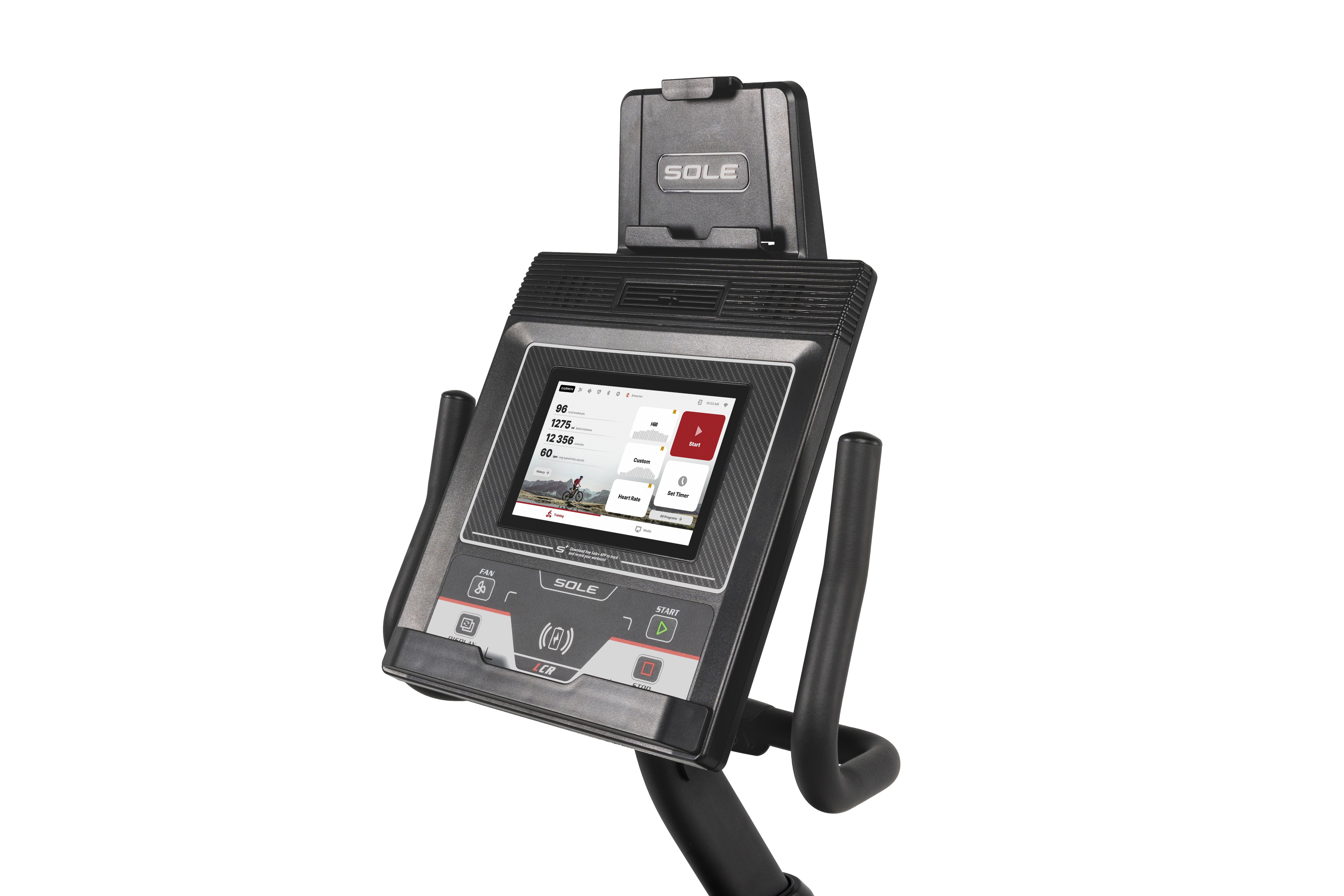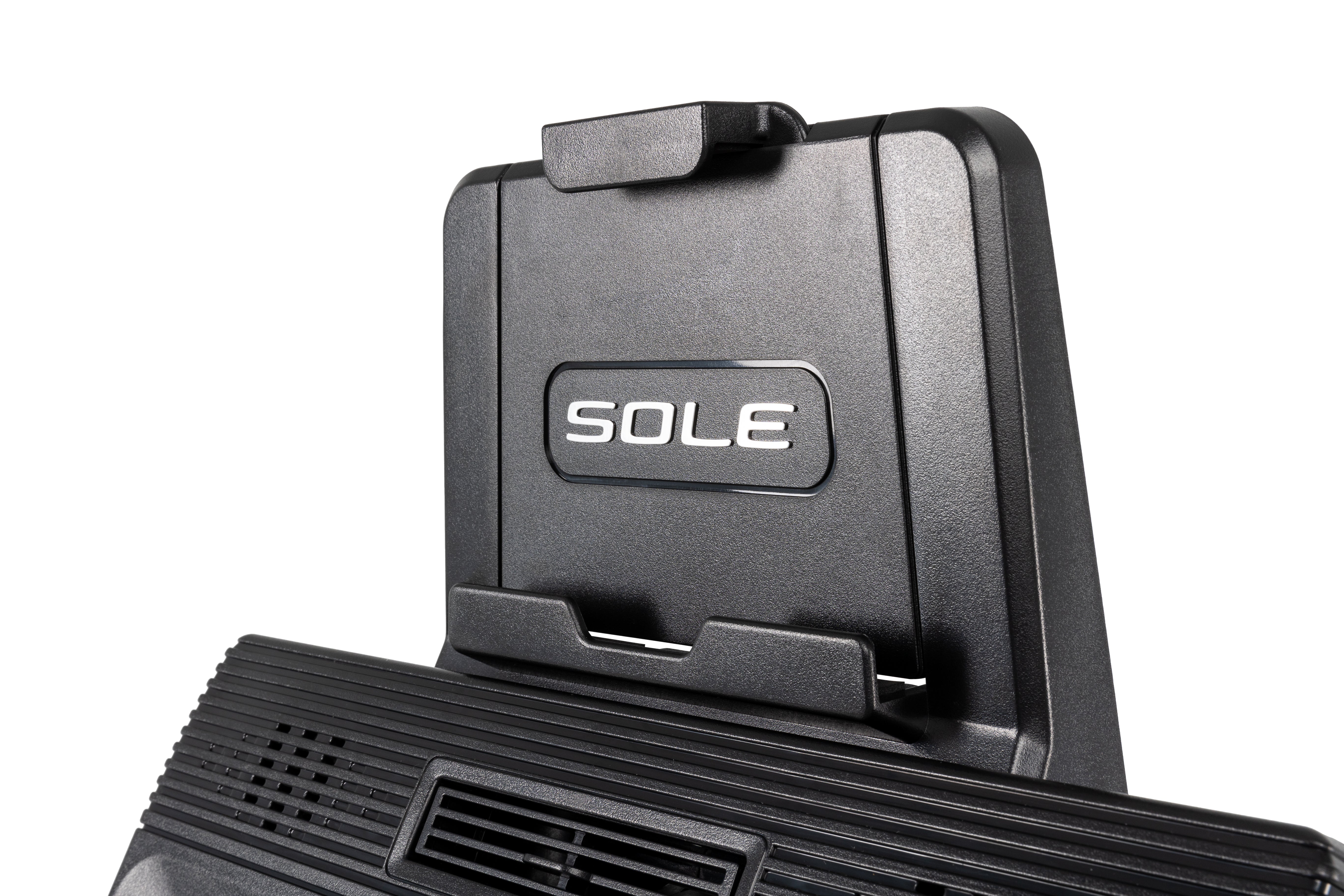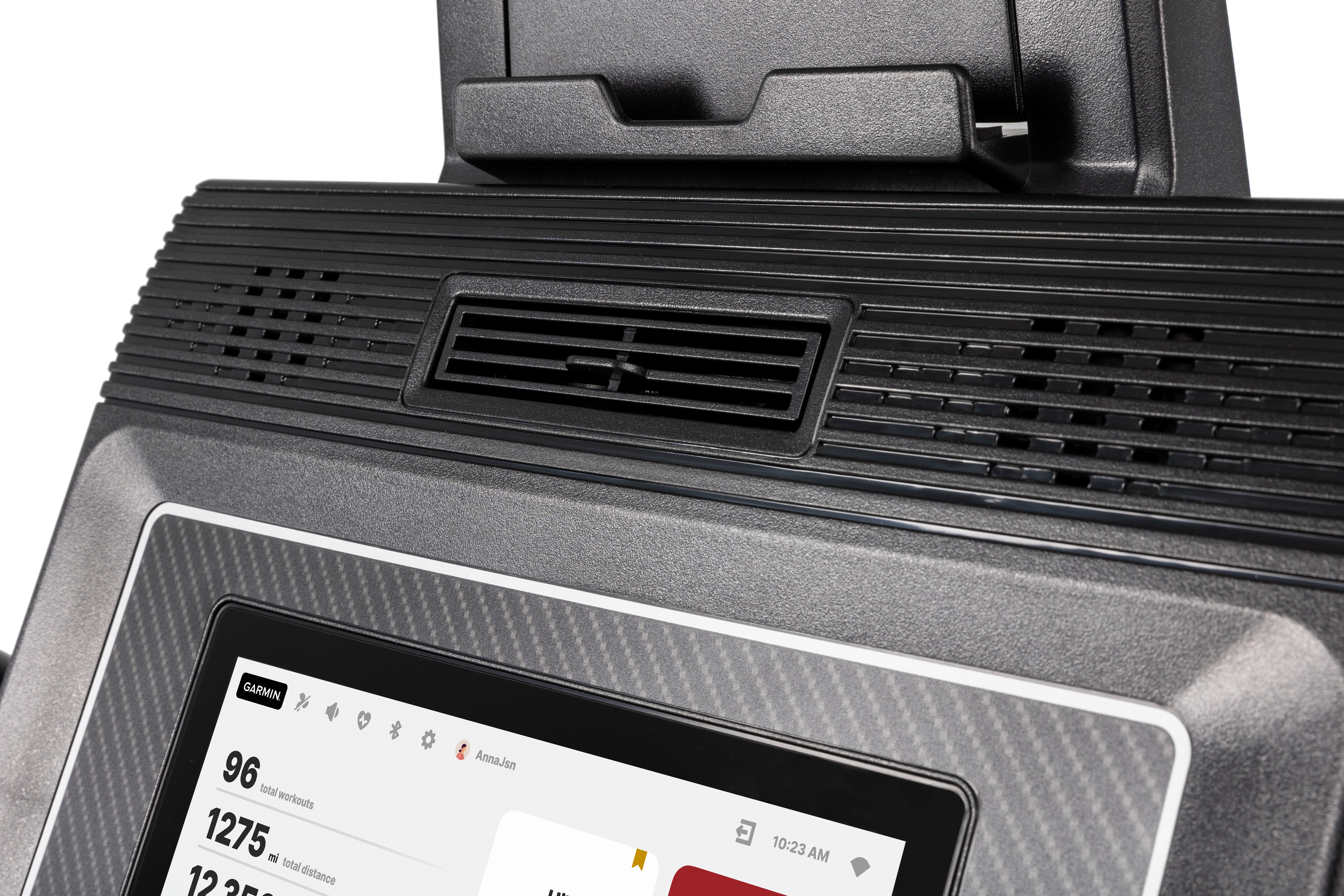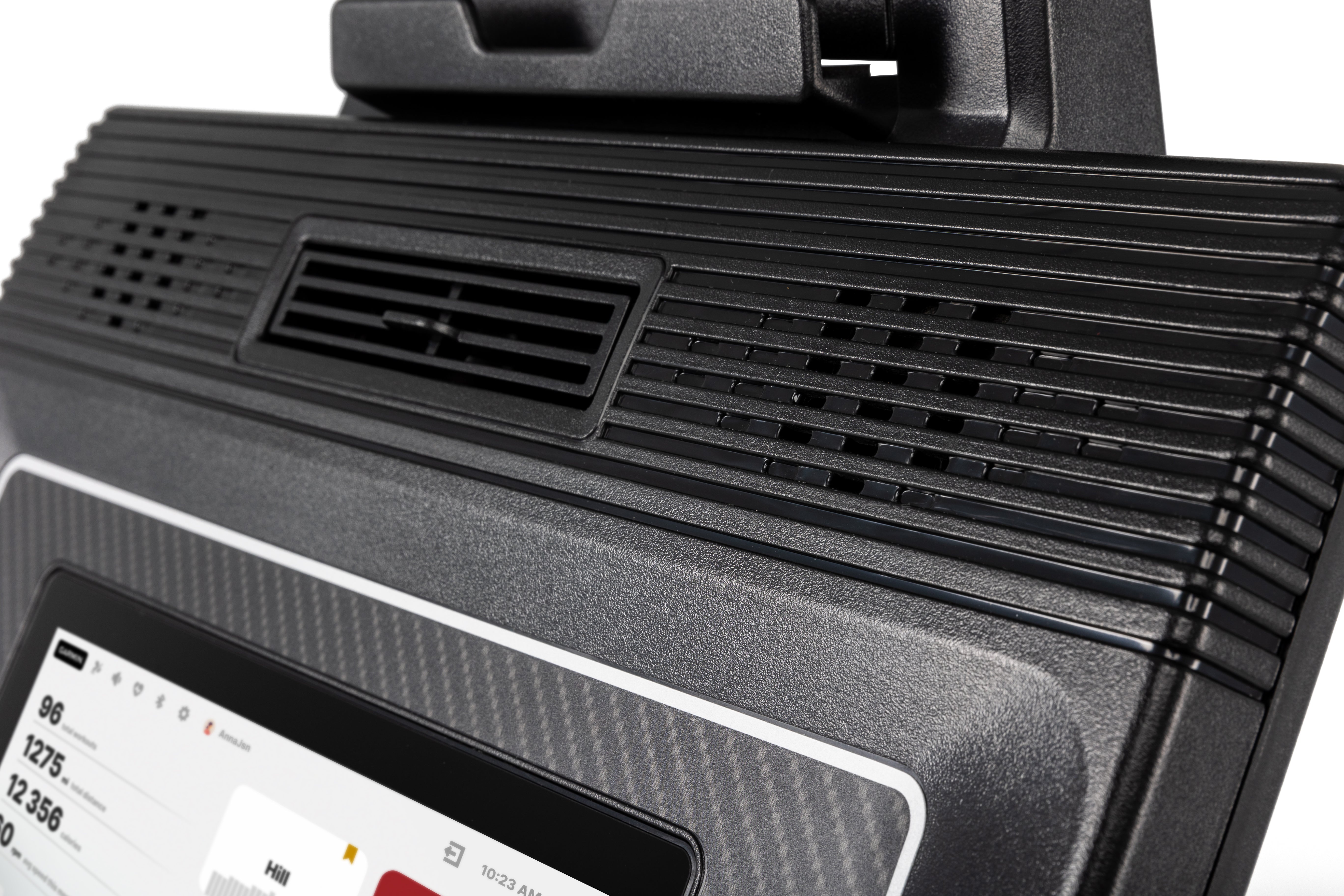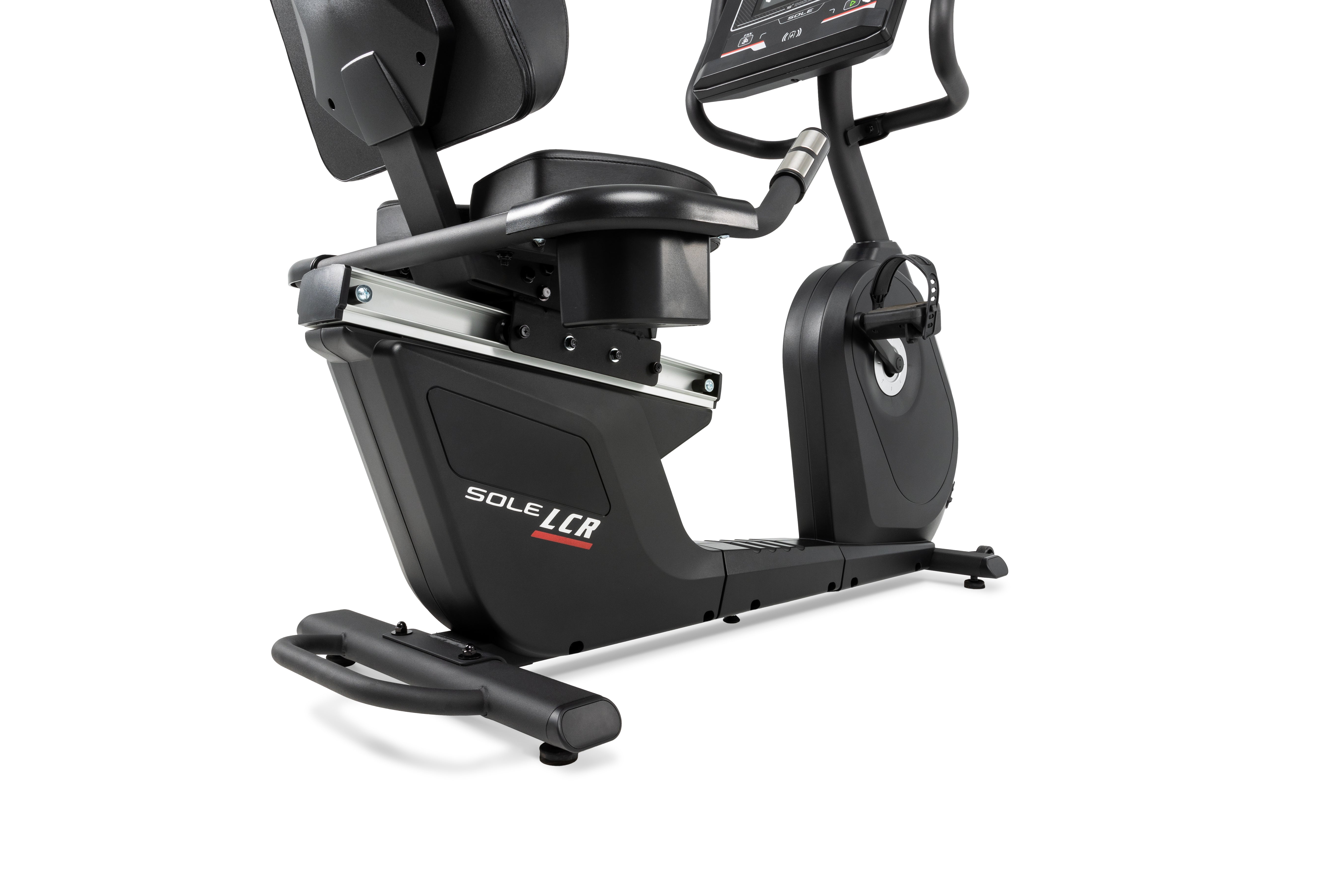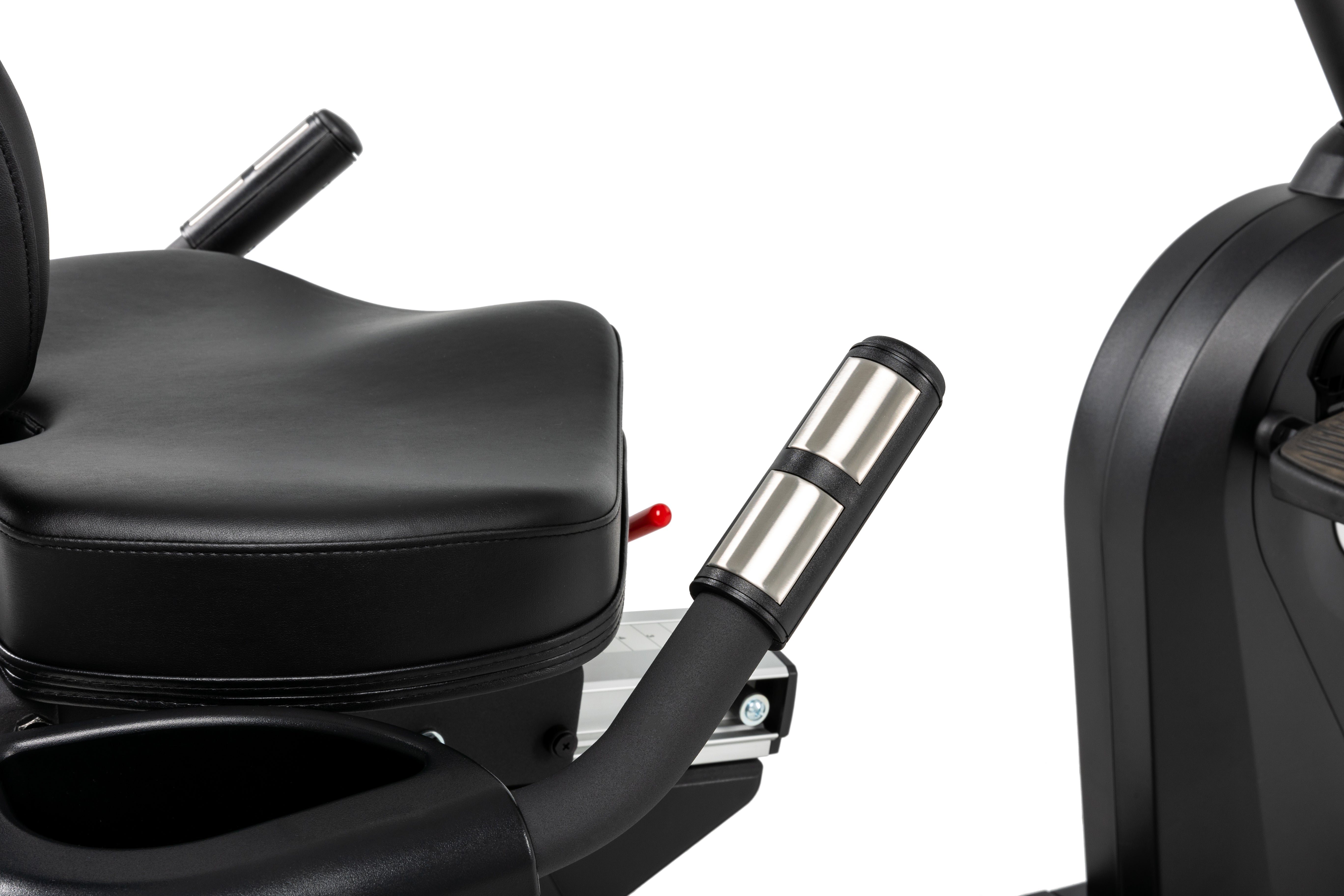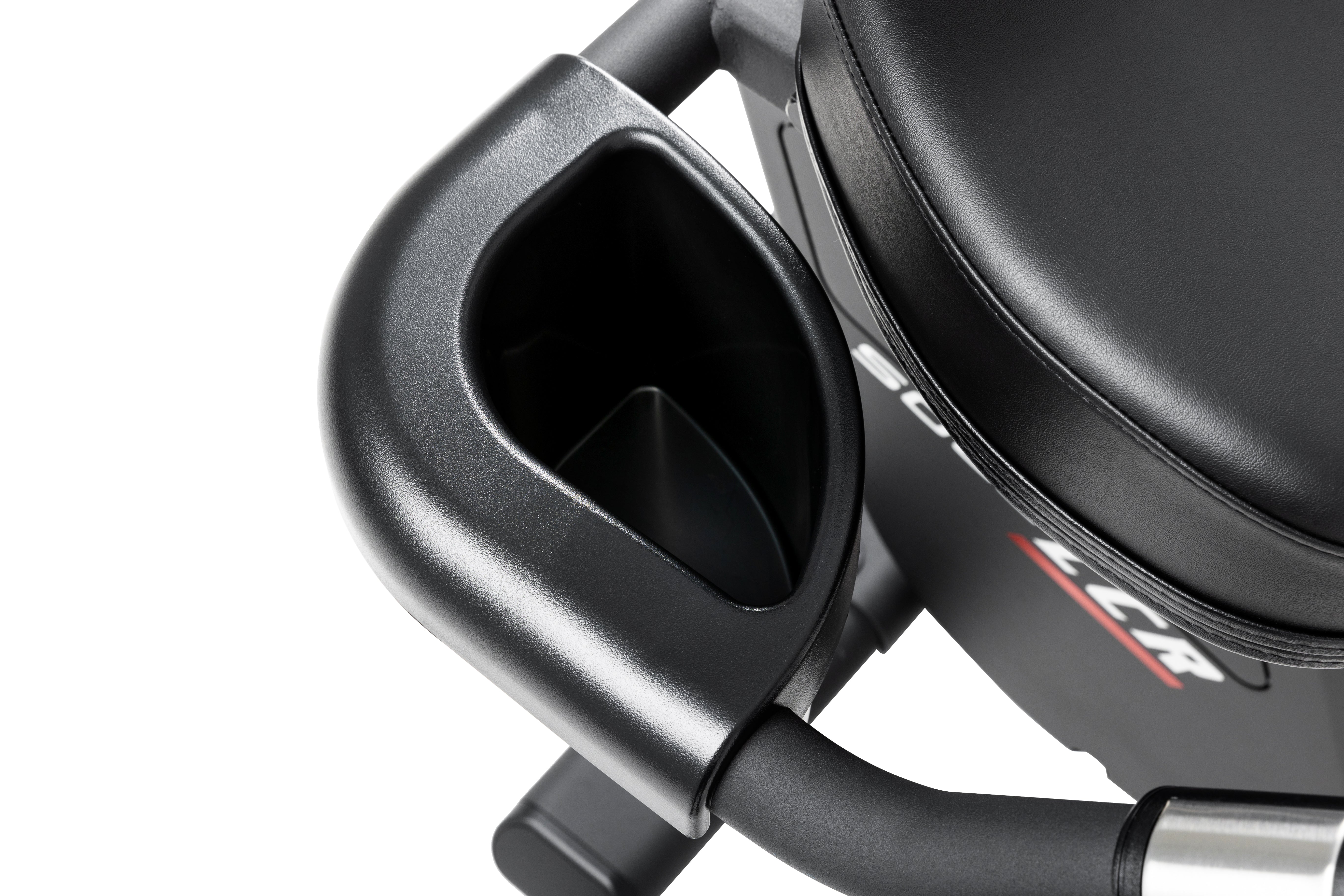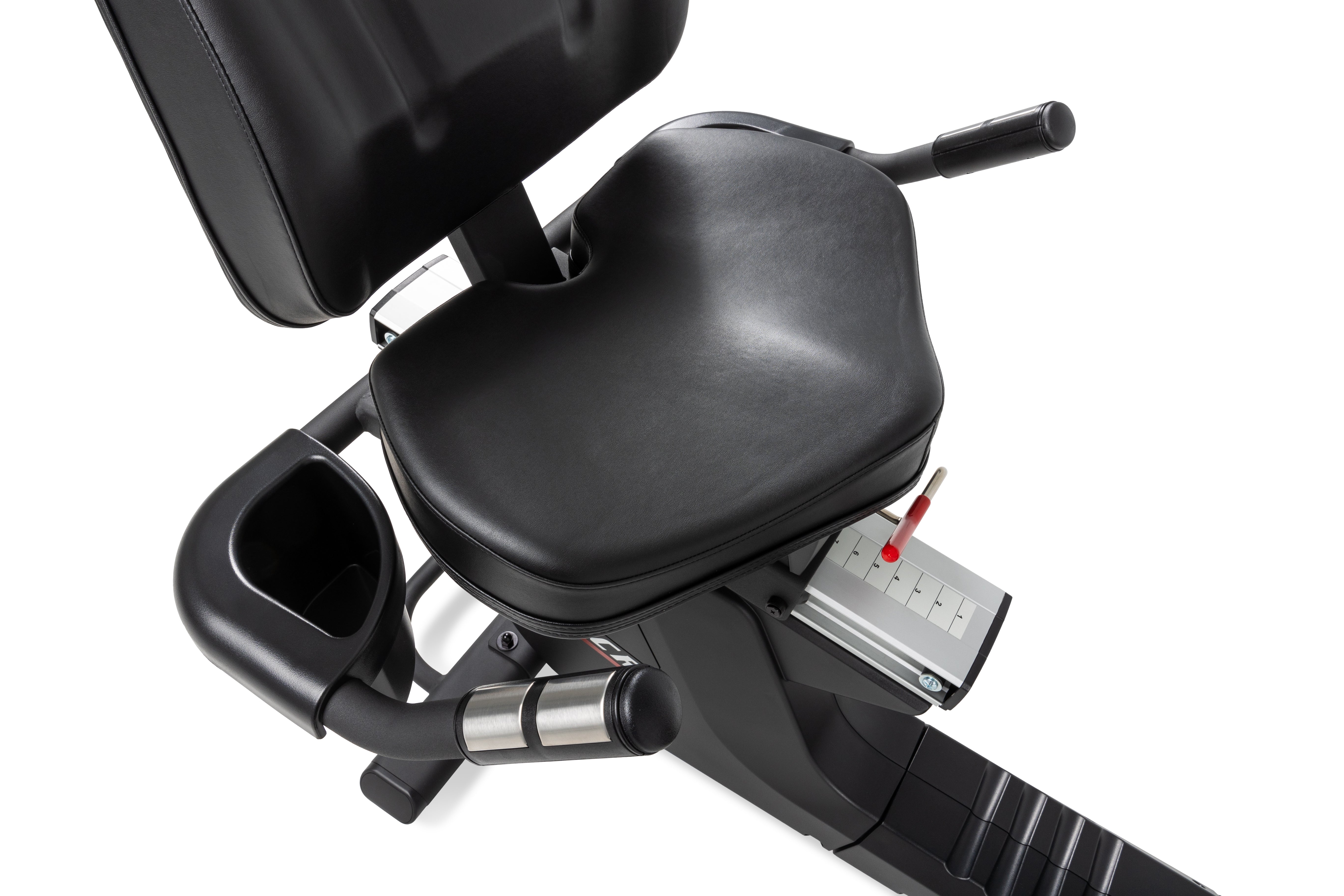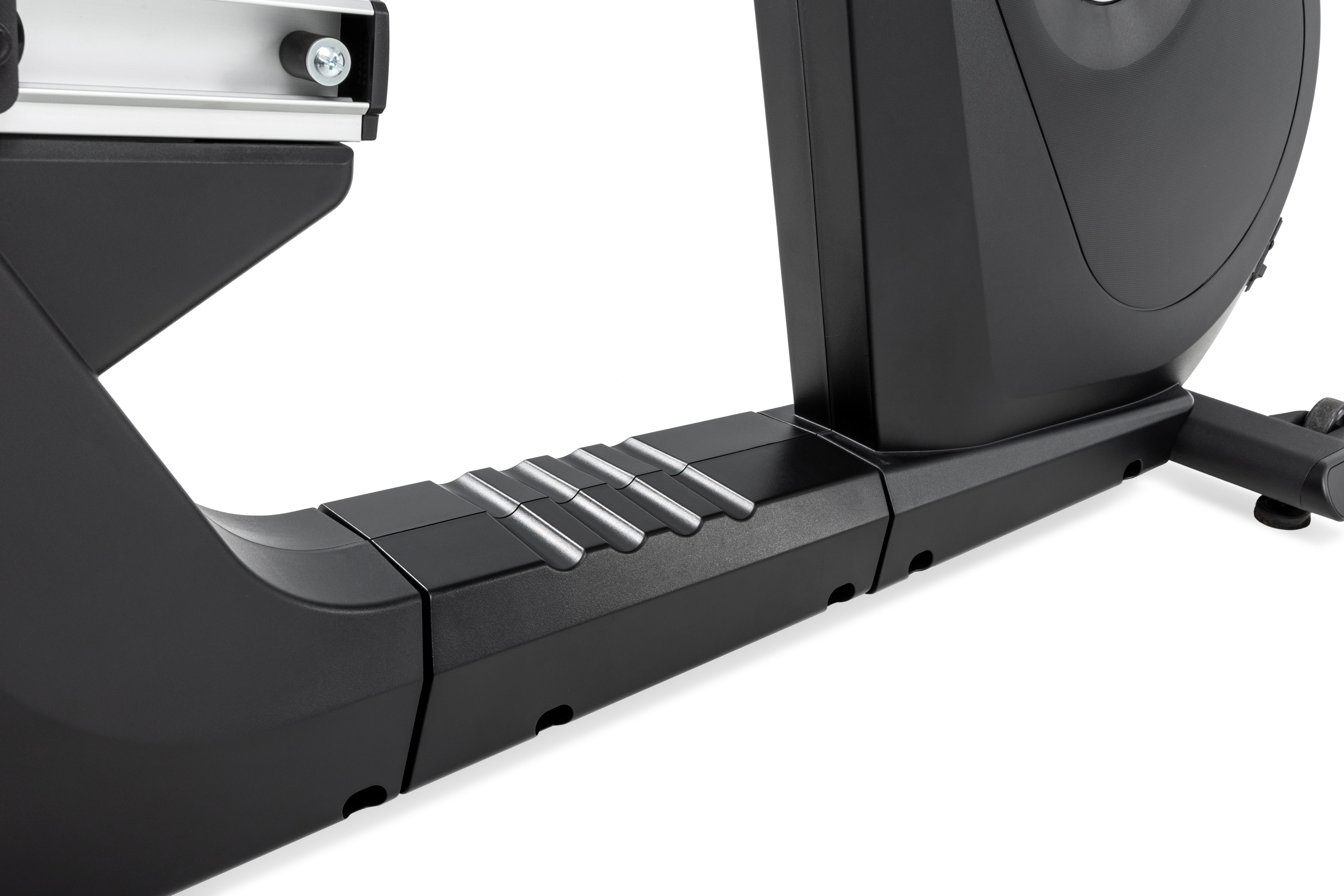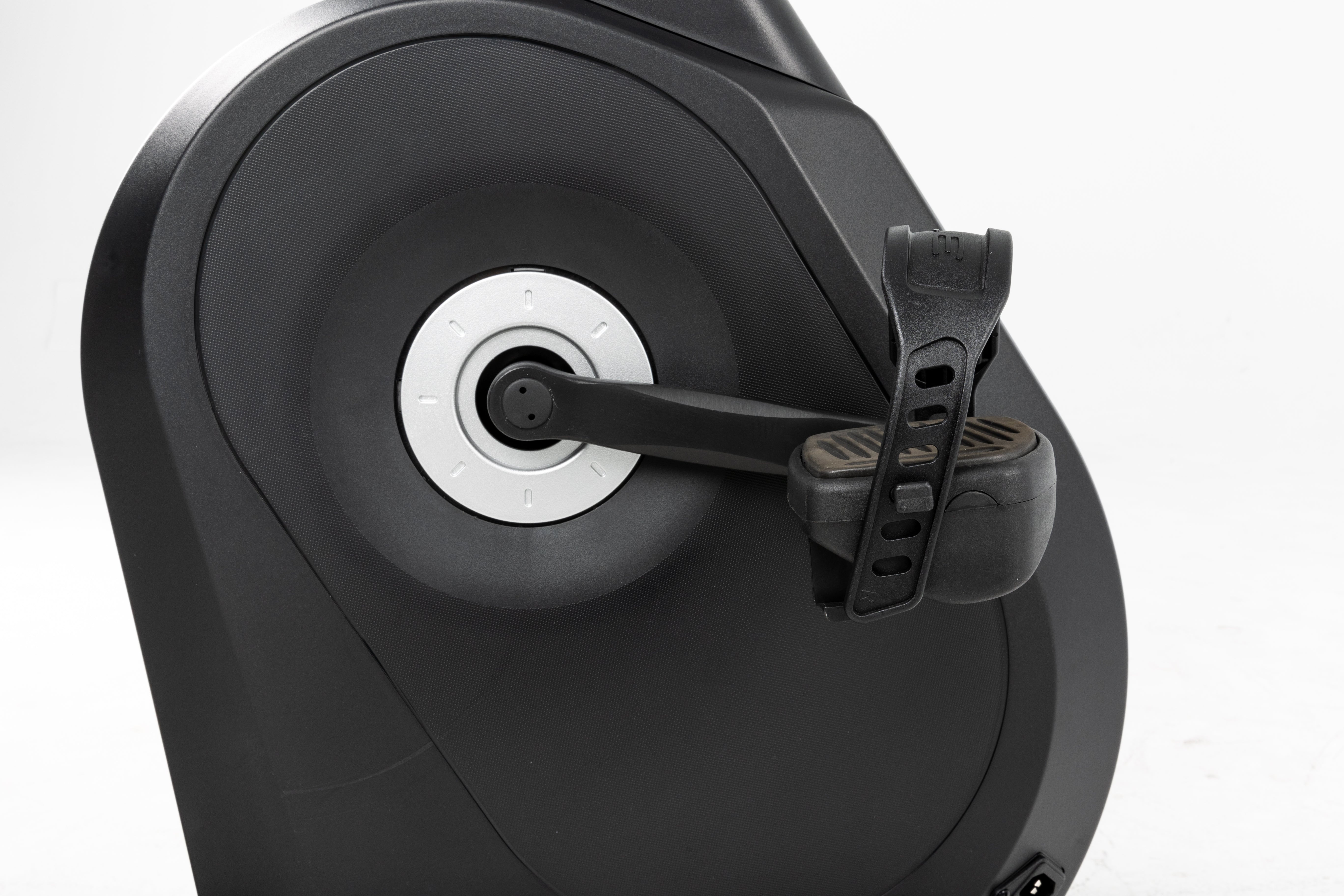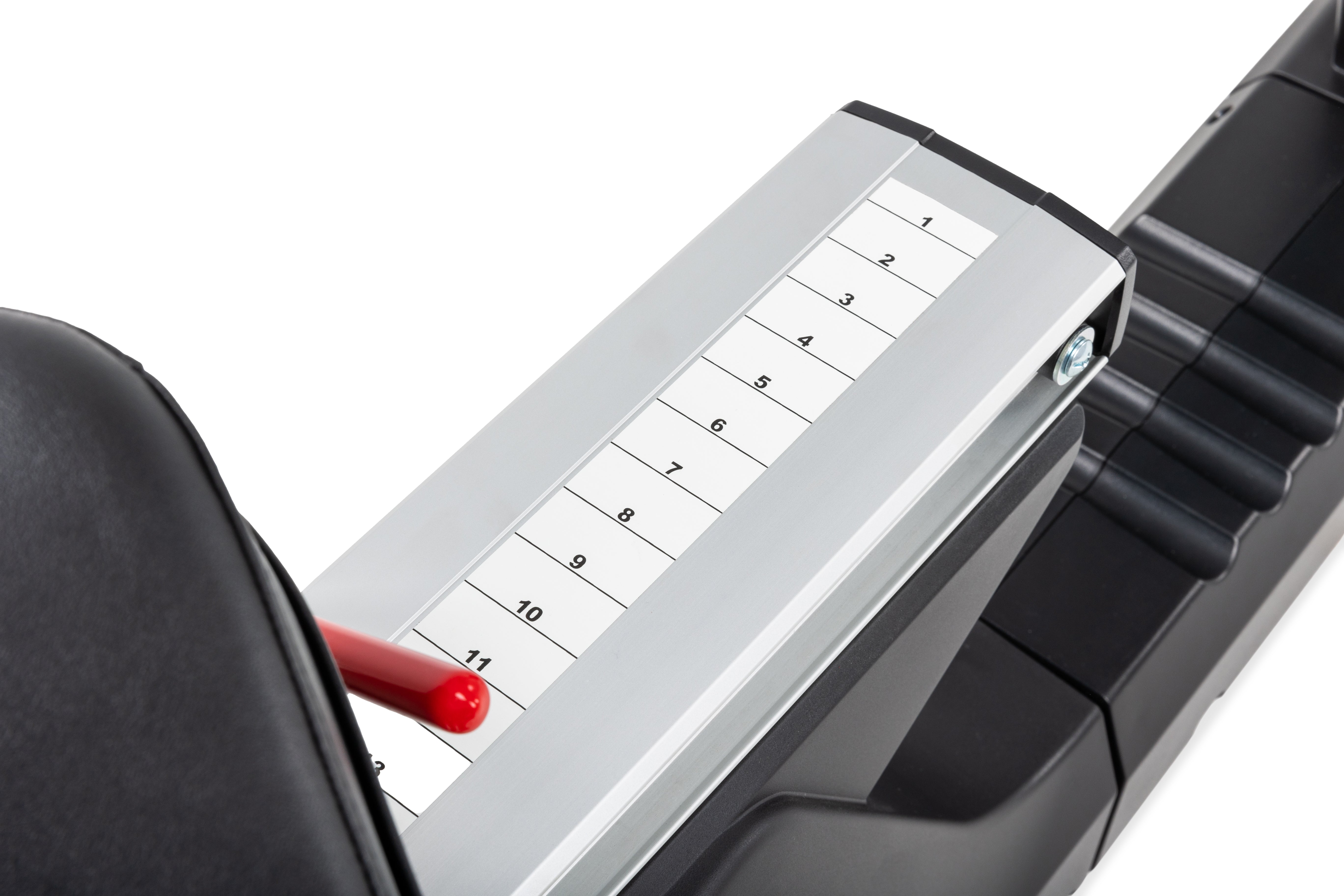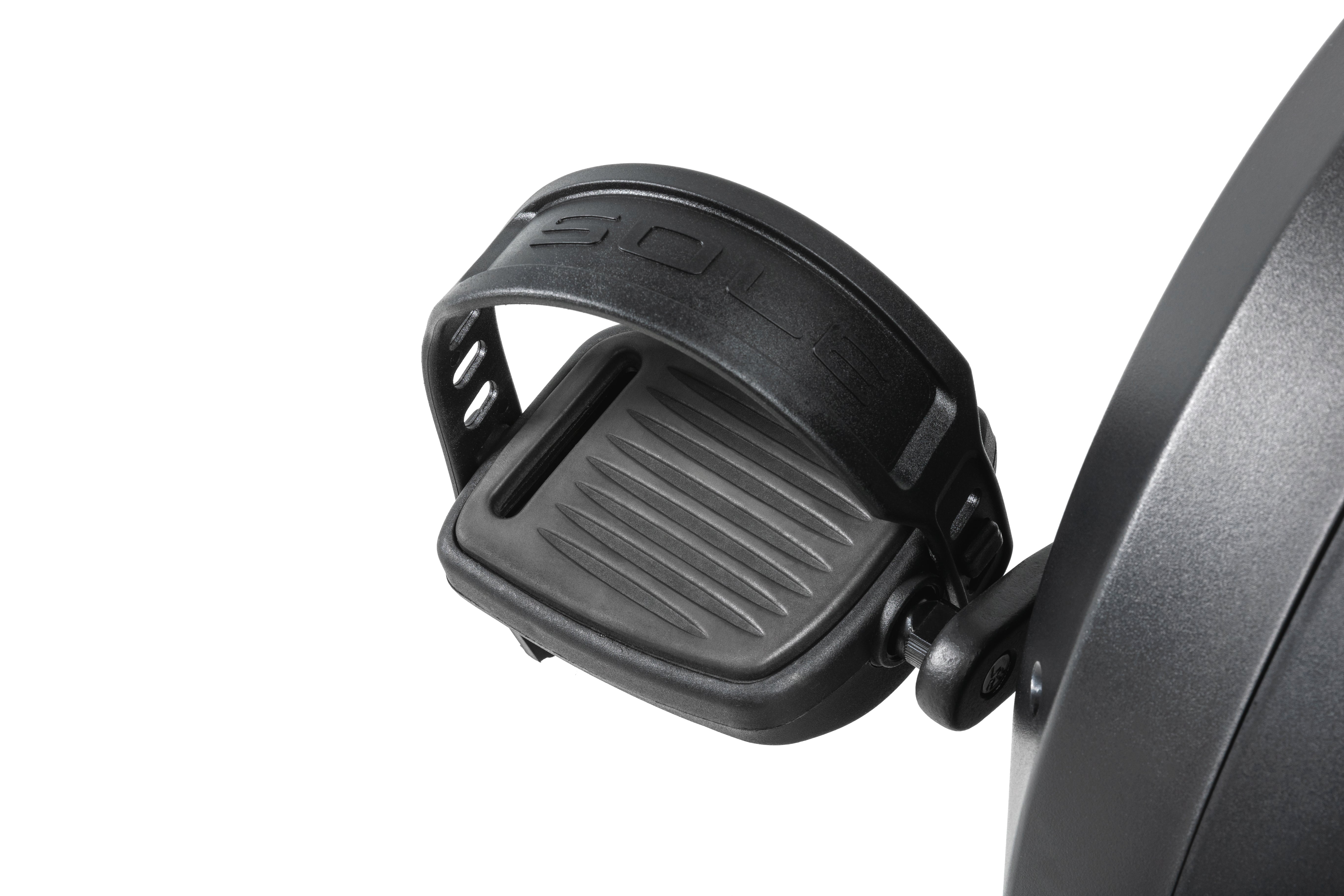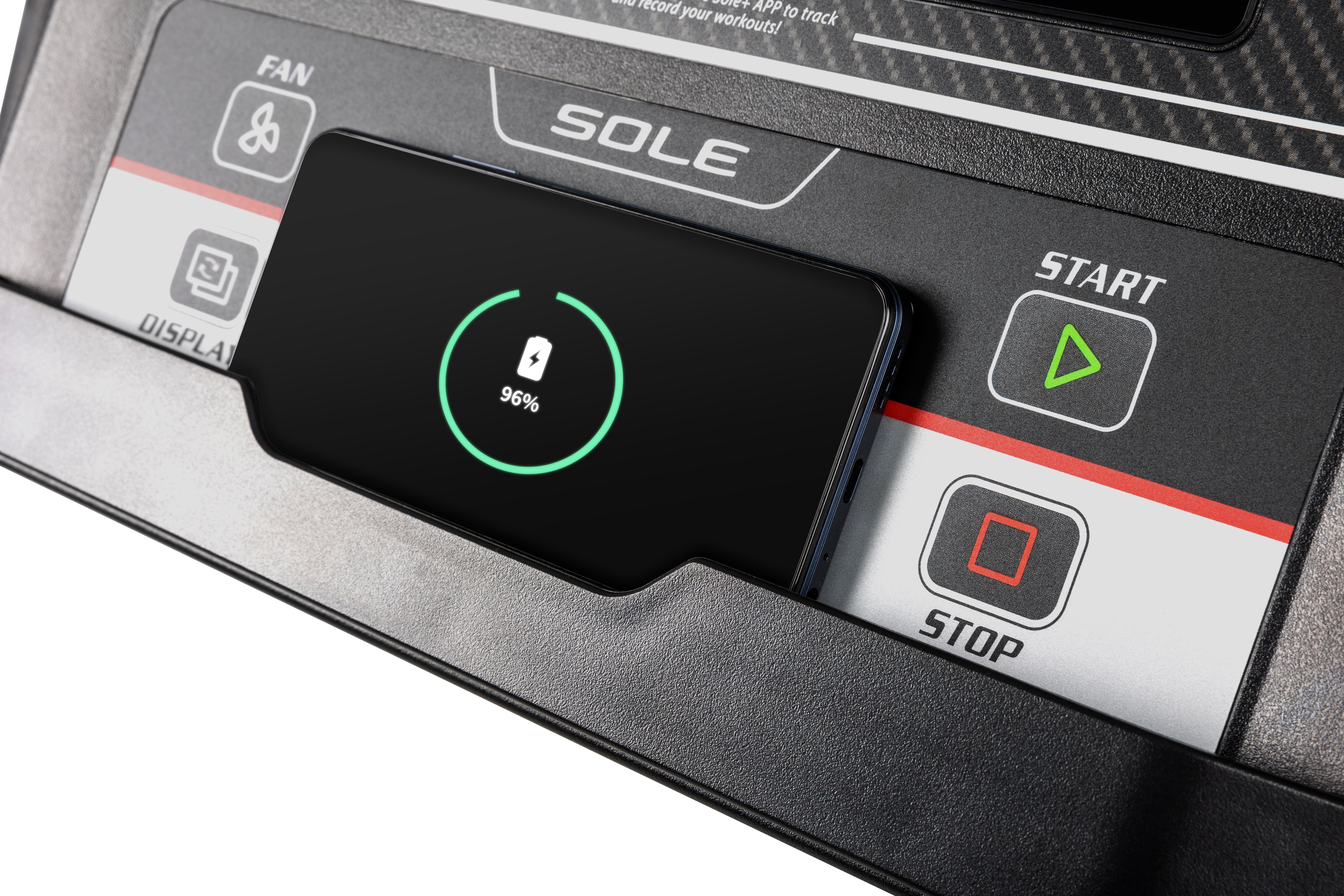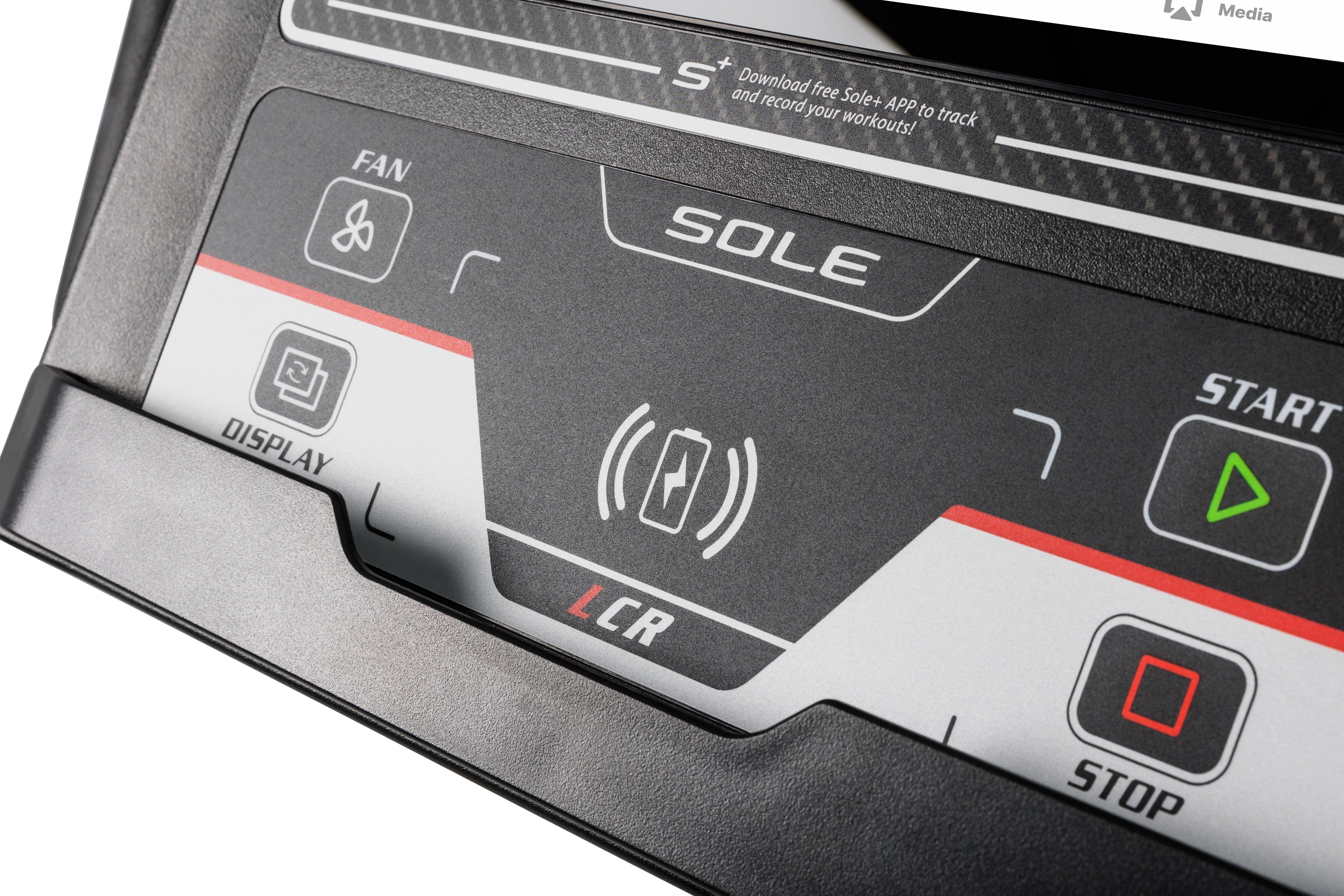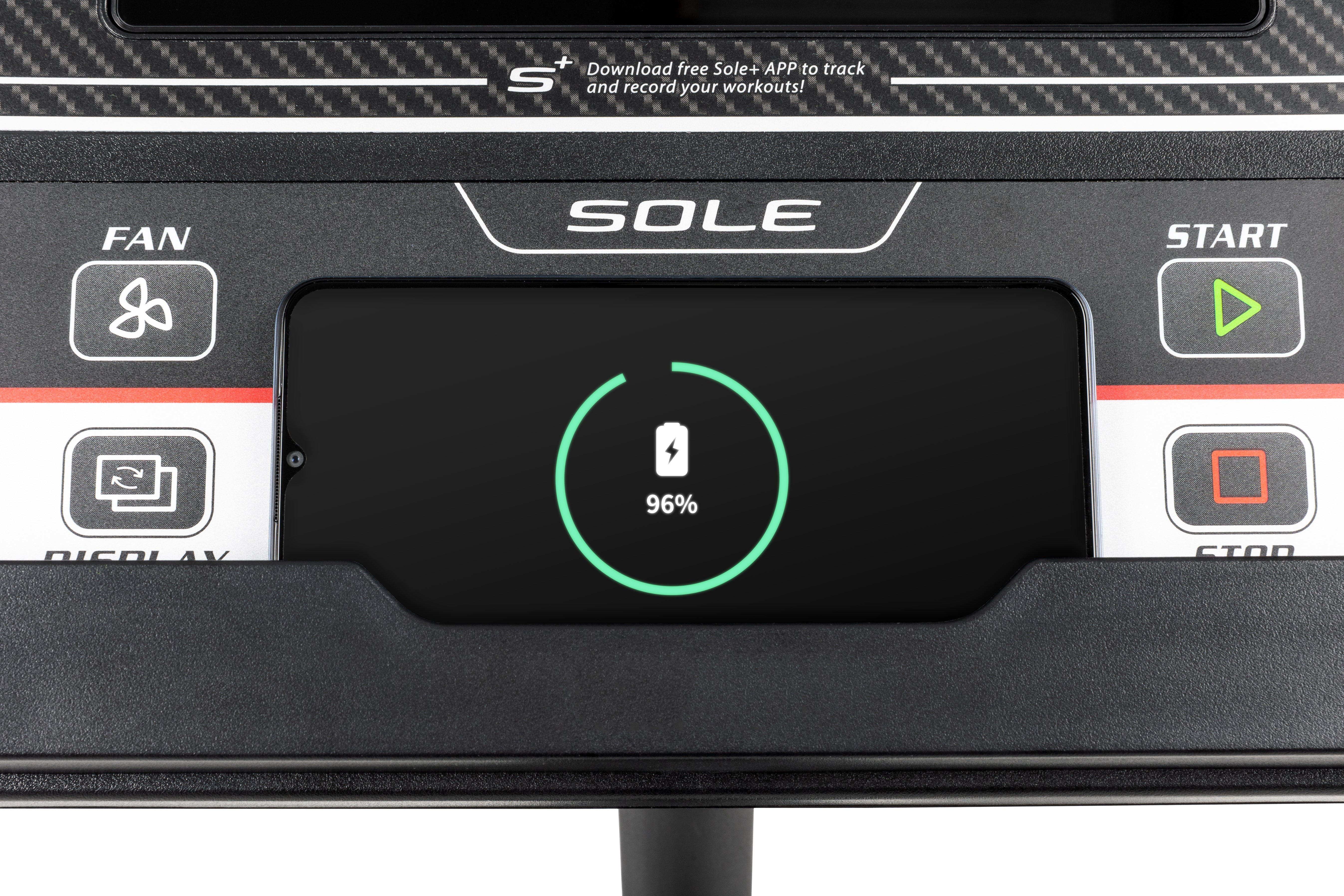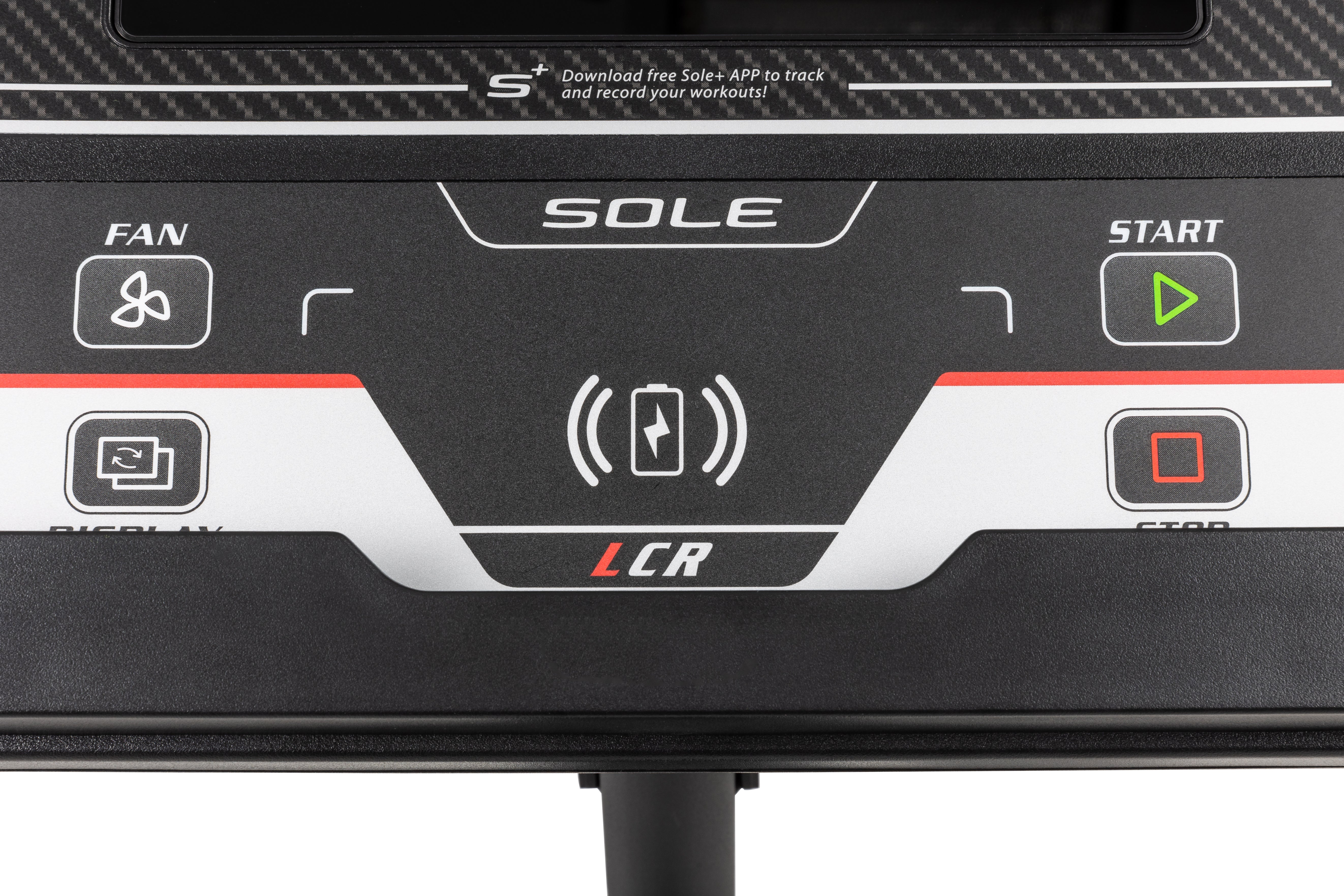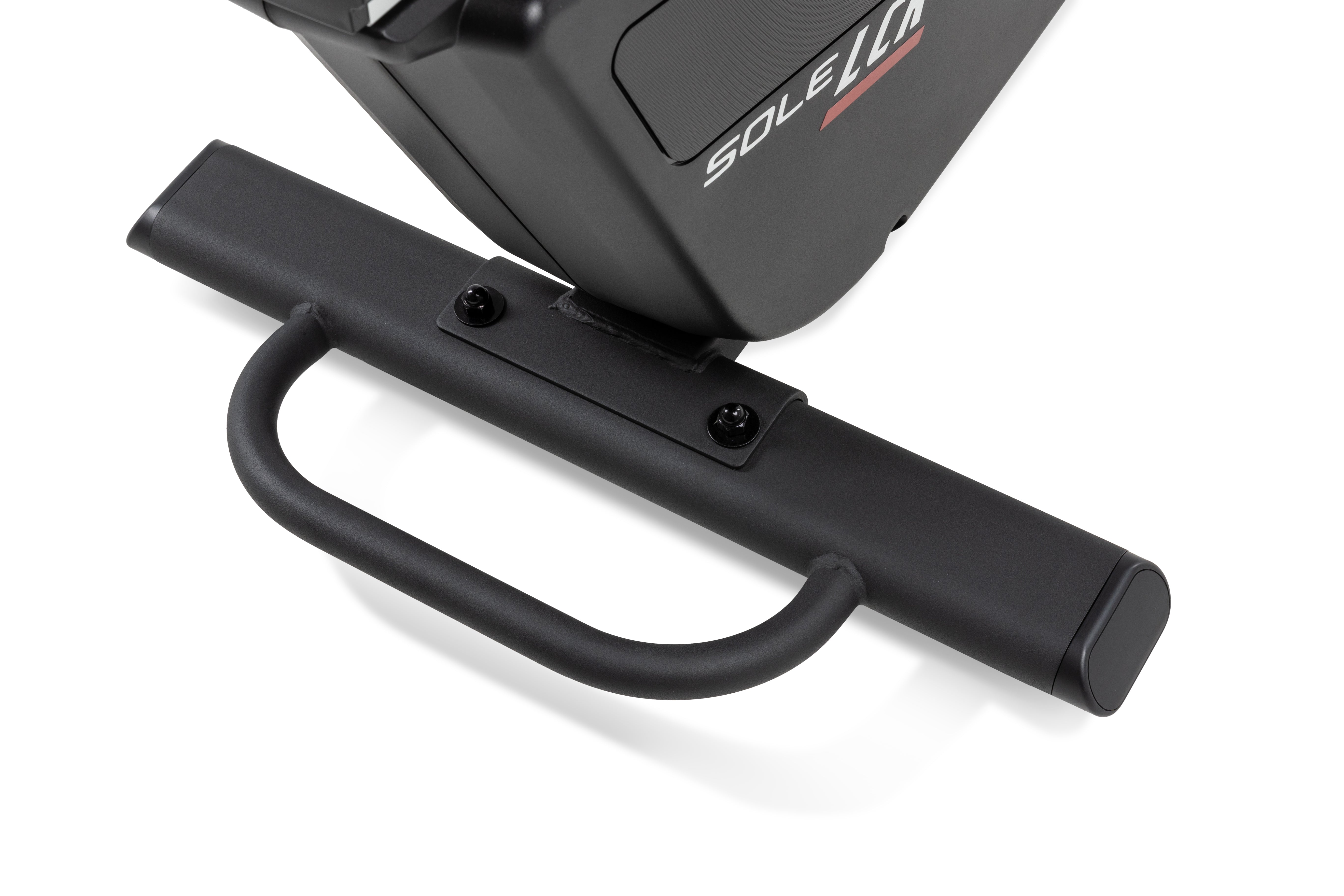 SOLE LCR - Cyber Week SALE
---
LCR - Light Commercial Recumbent Bike
Ideal for apartment complexes, physical therapy clinics, fitness studios, school weight rooms, and home use, the Sole Light Commercial LCR recumbent bike is a top choice with its new features: Wireless charging pad, 10.1" Android Touch Screen, screen mirroring, and SOLE+ App pairing.
Setting up the LCR is a breeze, as it comes mostly pre-assembled with easy-to-follow assembly directions, giving you fewer headaches and more motivation to get started on your workout goals.
The LCR includes an integrated phone or tablet holder, featuring a wireless charging pad, allowing you to use your smart devices to watch shows or follow your workout routines. Also included is Bluetooth Audio Speakers so you can listen to music from your phone or tablet. Enhance your workout experience by pairing your device with the SOLE+ App, making it easier to track your progress and stay motivated.
Download our FREE SOLE+ APP to access hundreds of free fitness classes!

All fitness equipment purchases come standard with our FREE SOLE+ App allowing you to access hundreds of FREE fitness classes and thousands of hours of exercise content.

What is paid content with our competitors, is a FREE benefit to SOLE customers.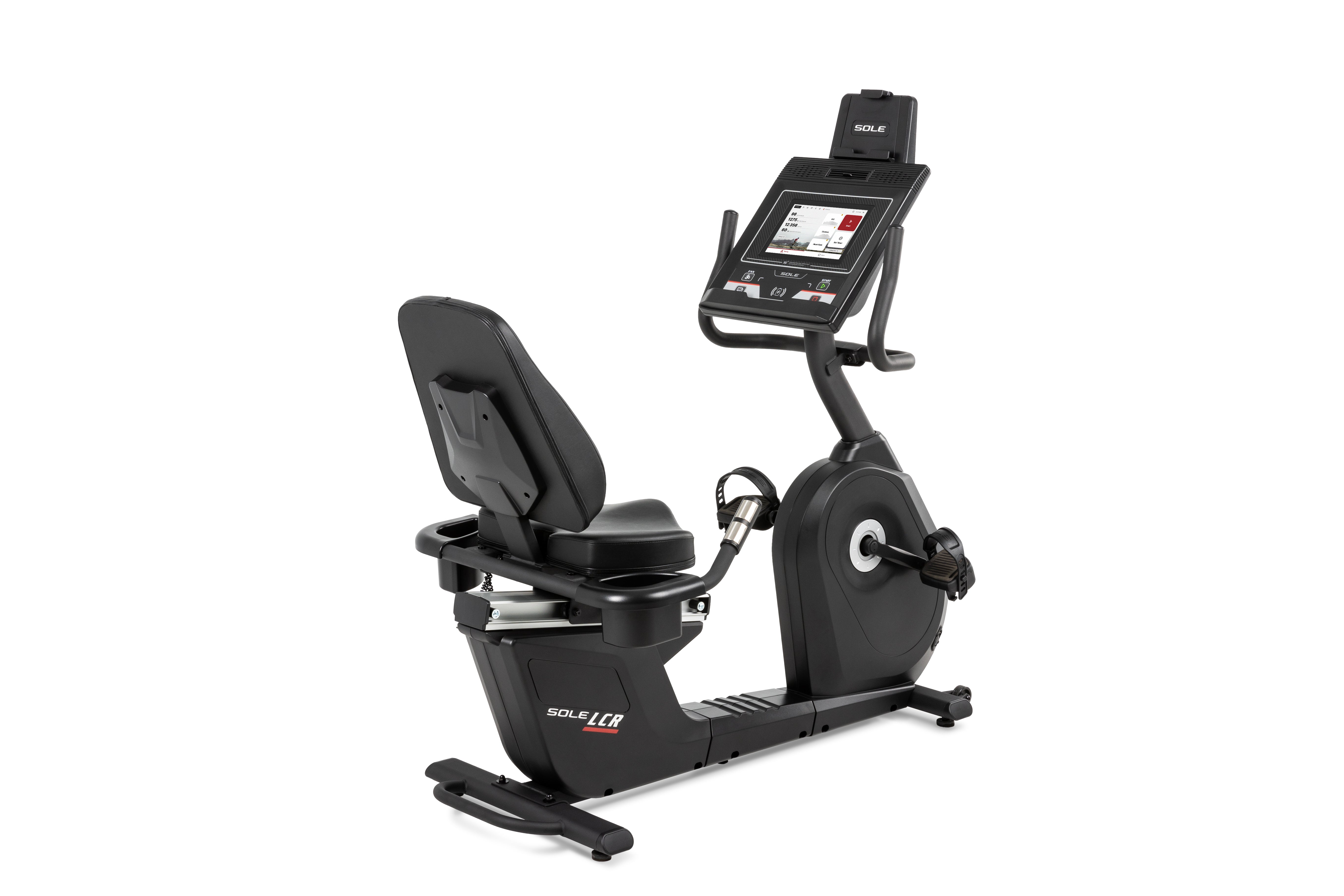 SOLE
WE'LL MOVE YOU
WE ARE SO PROUD OF YOUR DECISION TO CONSIDER ONE OF OUR BESPOKE PRODUCTS.
WE STAND BY EACH ONE OF OUR PRODUCTS WITH OUR PROMISE TO YOU THAT NO MATTER WHAT, WE WILL DO OUR BEST TO COACH YOU TO ACHIEVE YOUR FITNESS GOALS WITH THE SOLE+ APP, HELP YOU CONNECT WITH AWESOME NEW TECHNOLOGIES, AND HAVE PEACE OF MIND WITH OUR COMPREHENSIVE WARANTY PROGRAM.
Multiple Users
This bike can hold up under consistent use by multiple users and provides enough support and comfort to all users regardless of age, weight, or health. The Sole LCR is equipped with a heavy 31 lb. flywheel that boasts 40 levels of EMS resistance and will challenge any user regardless of fitness level. The supportive back and adjustable seat can be adjusted easily for any user.
Awesome Technology
Workouts can be tracked and enjoyed through the use of the vibrant 10.1" Android touch screen display, which also supports screen mirroring. This advanced display is perfect for users looking to map out fitness goals without feeling overwhelmed by misleading fitness display information.
Product Specifications
Please click on the following titles to find our the details of each important product specification. If there is anything else you would like to know, do not hesitate to contact us.
Unlock your full exercise potential with our FREE Sole+ Application!
Each one of our fitness products comes standard with over 3.000 FREE Fitness Video Classes covering basic to advanced routines!
Our FREE videos maximize your training routines with help from our professional fitness trainers!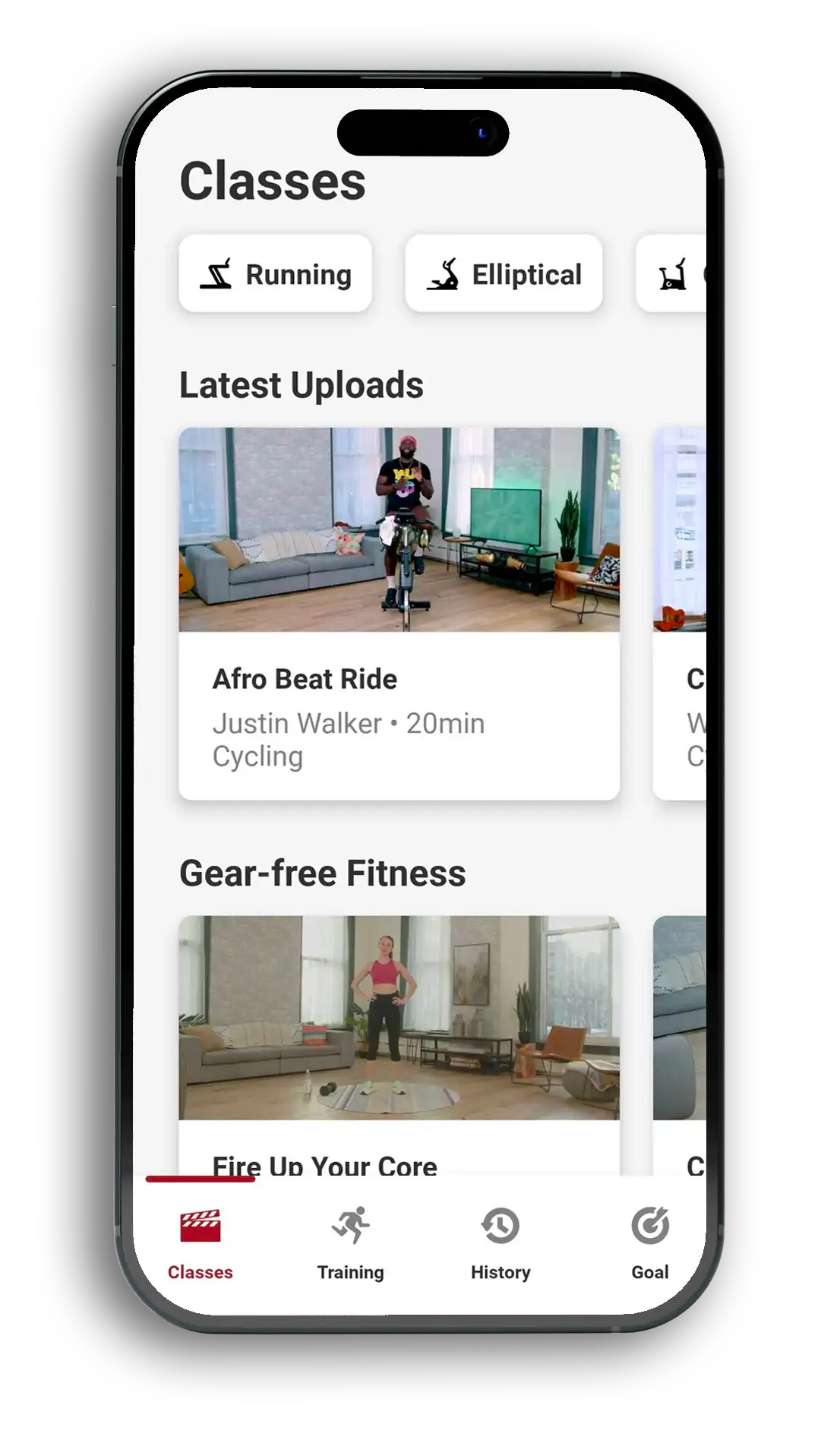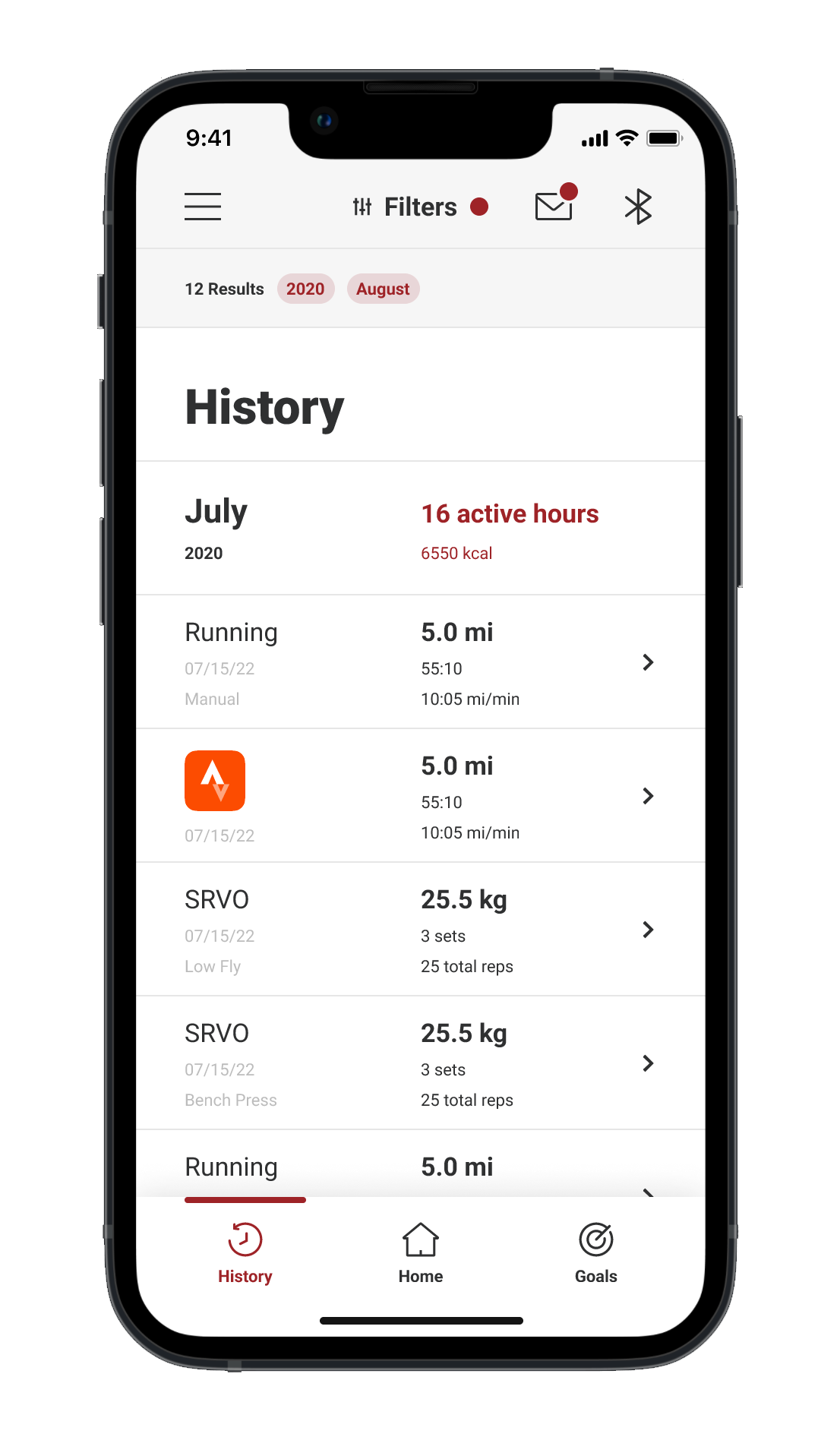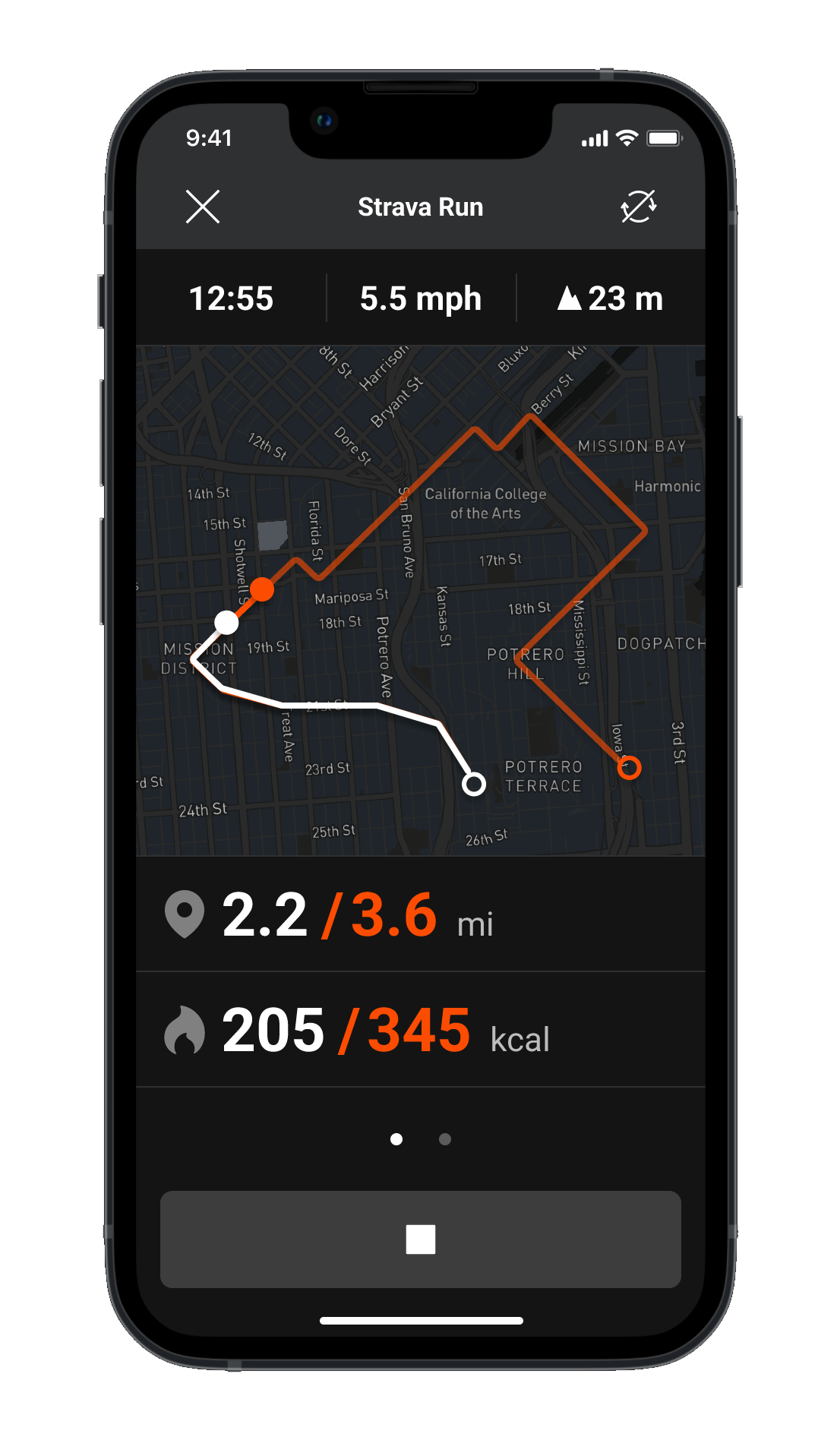 SOLE+ Workouts
WORKOUTS FOR ALL SOLE EQUIPMENT WITH 3,000+ WORKOUTS
Our workouts are made for all levels and range from 10 minutes to 60 minutes.  We utilize heart rate metrics and data from your equipment across all of our workouts to help you workout smarter.
SOLE + INSTRUCTORS
QUALIFIED INSTRUCTORS ARE IN YOUR REACH
Train with the world's best instructors from the country's top fitness studios. Our instructors will motivate and push you to your next personal best in running, cycling, boxing, rowing, and more.
SOLE+ Videos
You will never run into a dull moment. The videos on our SOLE+ app are engaging and encouraging to help you reach any fitness goal you have!
Other Products of Interest
The phrase "Continuous Horsepower" (CHP) is a standard reference in the treadmill market, primarily used to aid consumers in making comparisons. This CHP rating is ascertained via lab-based dynamometer tests, which evaluate the mechanical prowess of the motor. It's important to note, however, that the CHP rating is not reflective of the treadmill's working horsepower in a regular home setting. In everyday domestic use, the motor's horsepower doesn't correspond to the CHP value displayed.