Introducing the game-changing SOLE SRVO - Your Ultimate Home Workout Solution!
SRVO
Choose between SRVO Base and the SRVO Bench or pick the SRVO Complete Bundle and Save!
Boasting a sleek design and compact size, the SRVO blends effortlessly into any living space. Plus, with its two transport wheels, moving and storing it has never been easier. Experience a seamless weightlifting journey with the SRVO's state-of-the-art revolution motorized resistance system. Featuring a duo of commercial-grade servomotors and a smart calculation system, it delivers a consistent and accurate weight simulation for a truly satisfying workout. ⬛
Save $200.00
Save $200.00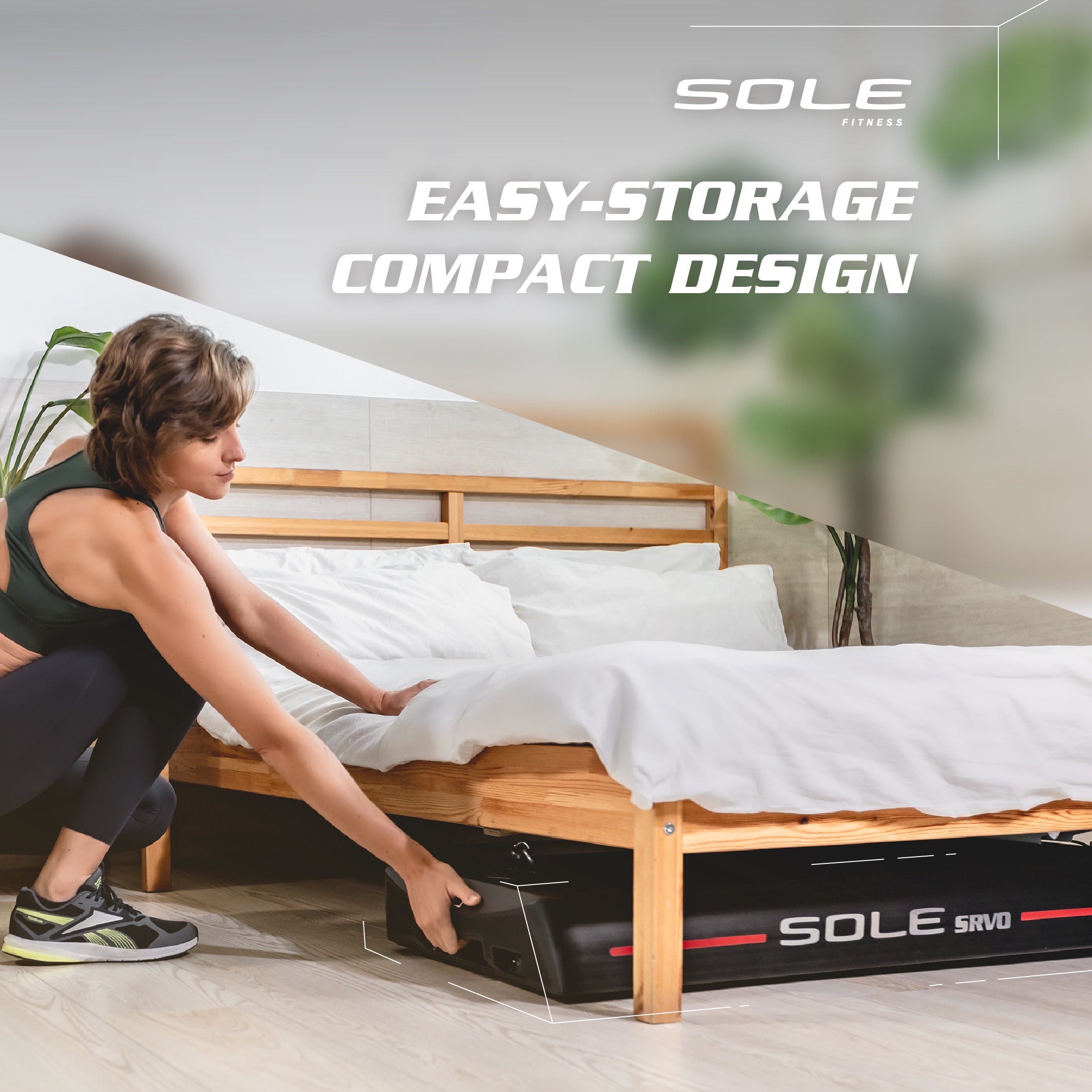 SRVO Complete
Transform your workout with the ultimate quartet: a bar, weight plates, bench, and half-rack. The bar and plates provide the foundation for dynamic, muscle-building exercises, while the bench adds versatility for targeted movements. The half-rack offers a multifunctional platform, perfect for squats, deadlifts, and presses. This powerhouse ensemble not only engages muscles but also promotes functional strength and agility. Elevate your fitness routine with this comprehensive setup, unlocking a pathway to a stronger, more resilient physique.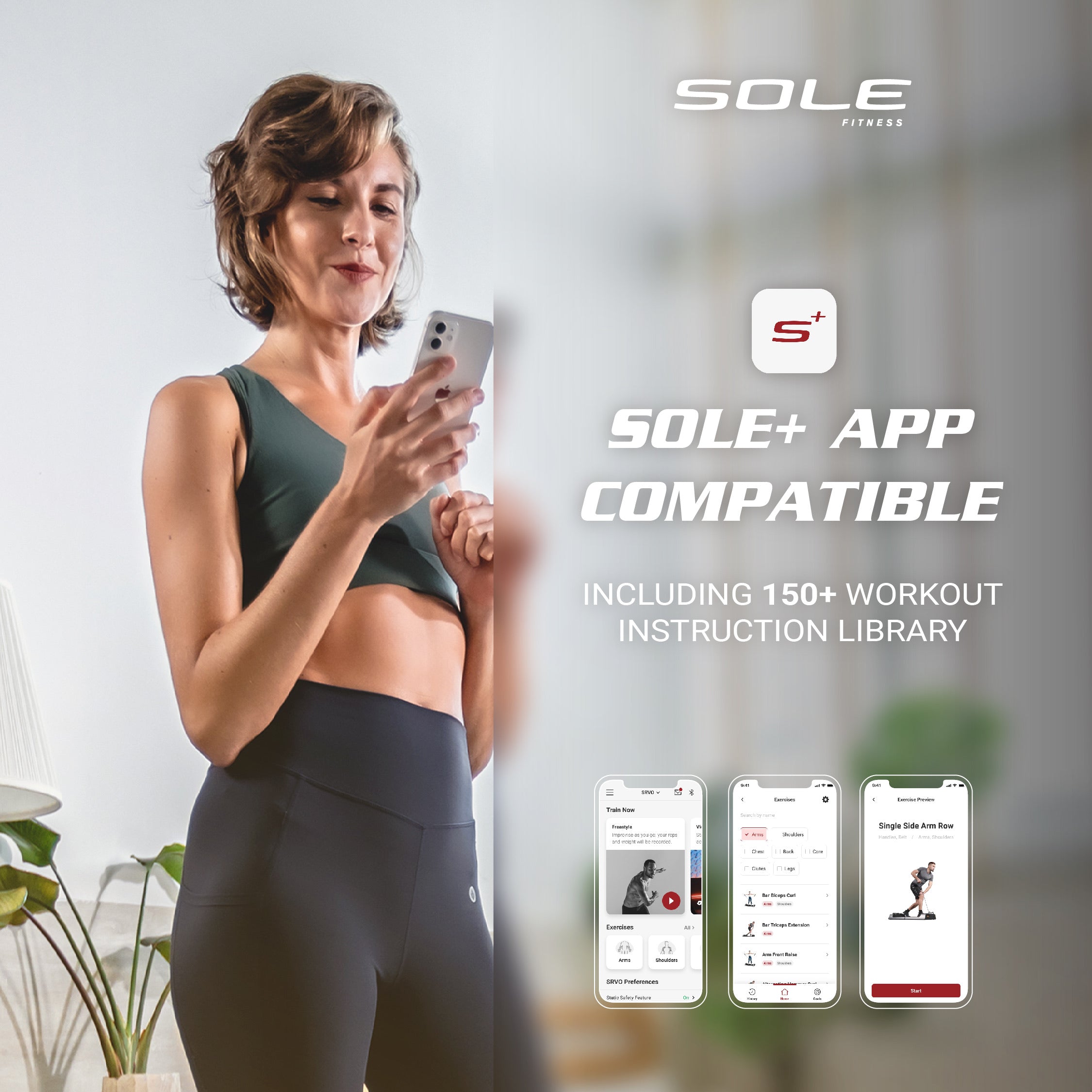 SOLE+ APP Advantage
WORKOUTS FOR ALL SOLE EQUIPMENT WITH 3,000+ WORKOUTS
Our workouts are made for all levels and range from 10 minutes to 60 minutes.  We utilize heart rate metrics and data from your equipment across all of our workouts to help you workout smarter.
SOLE
Strength
Elevate your fitness game with the essential quad: Free Weights, an Olympic Barbell combined with our exceptionally durable weight plates, and a Half-Rack all complemented by an adjustable bench. This dynamic combo engages stabilizing muscles, promotes functional strength, and allows for progressive muscle growth. The versatility of the Olympic bar and weight plates, paired with the multifunctional half-rack and adjustable bench, offers a holistic and efficient approach to fitness. Embrace the power of free weights for a journey toward a resilient, agile physique. 💪
Save $100.00
Save $100.00
Save $100.00
Save $100.00
Save $100.00