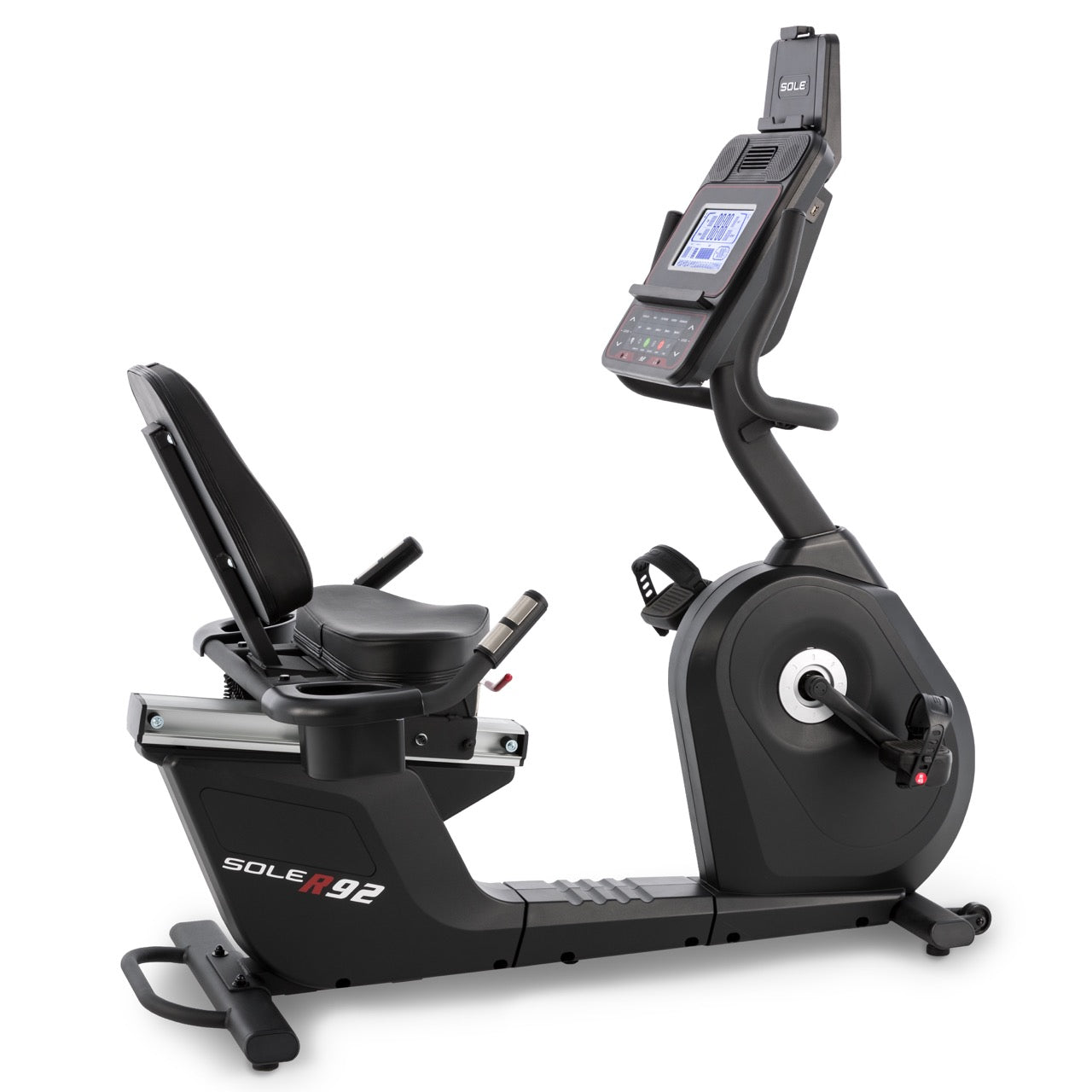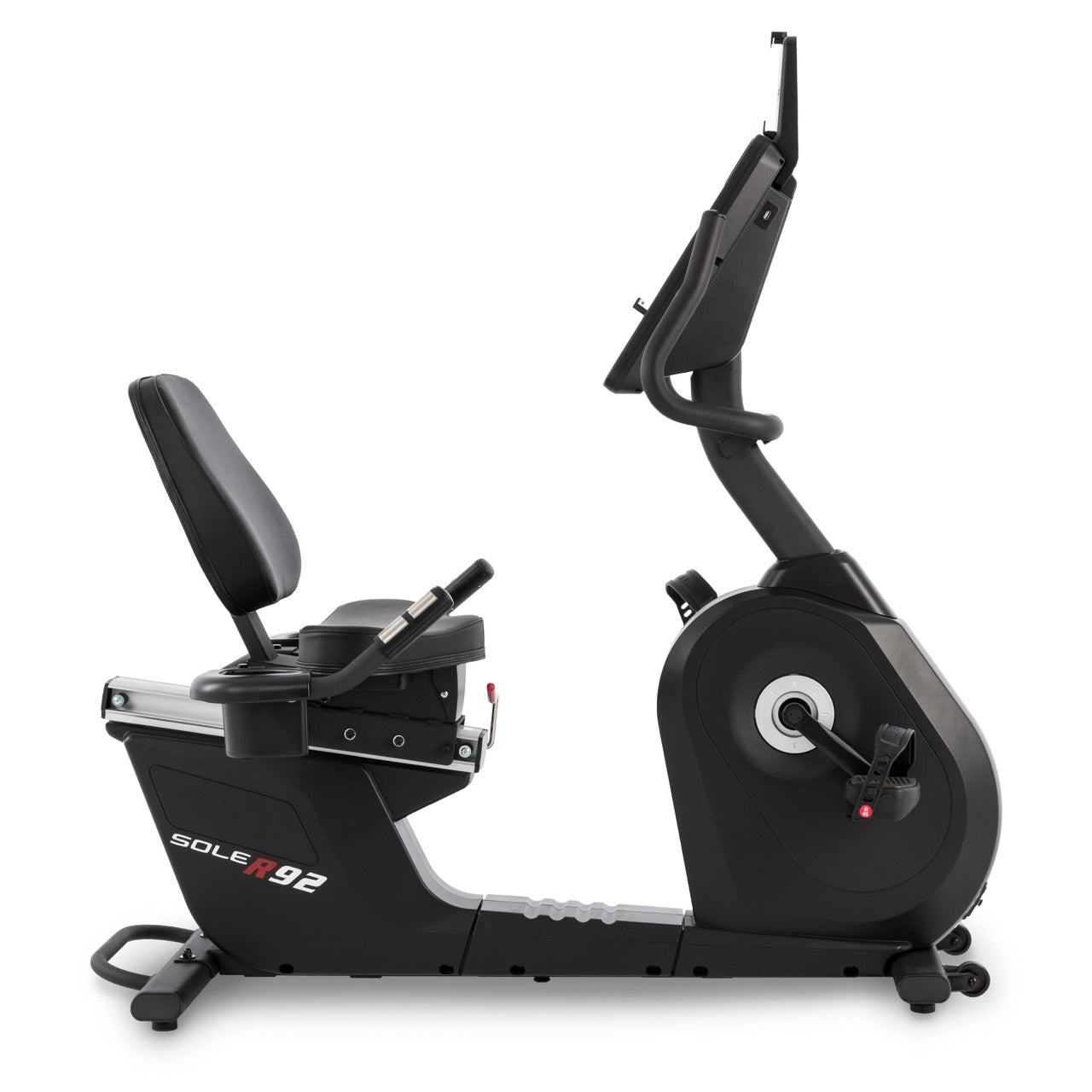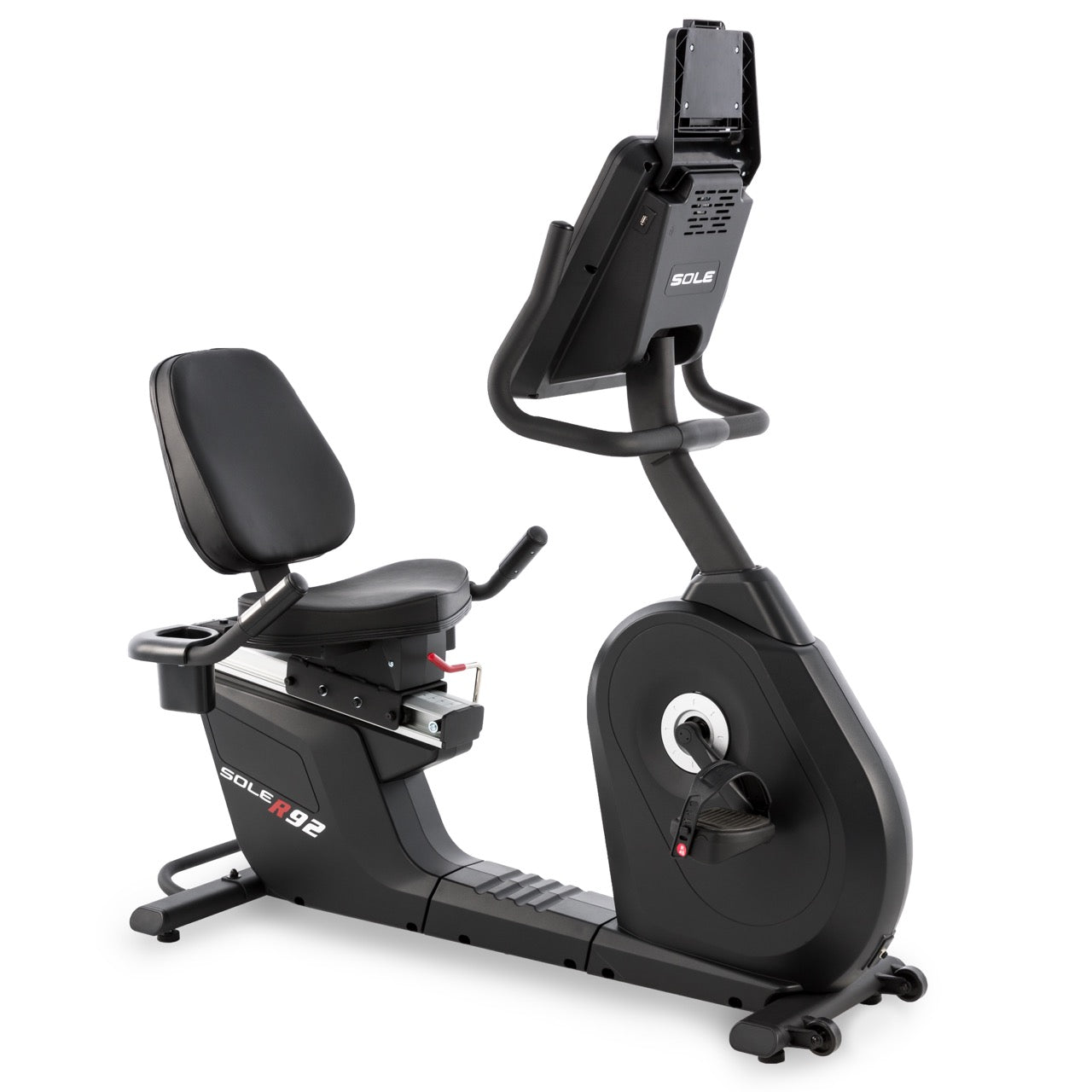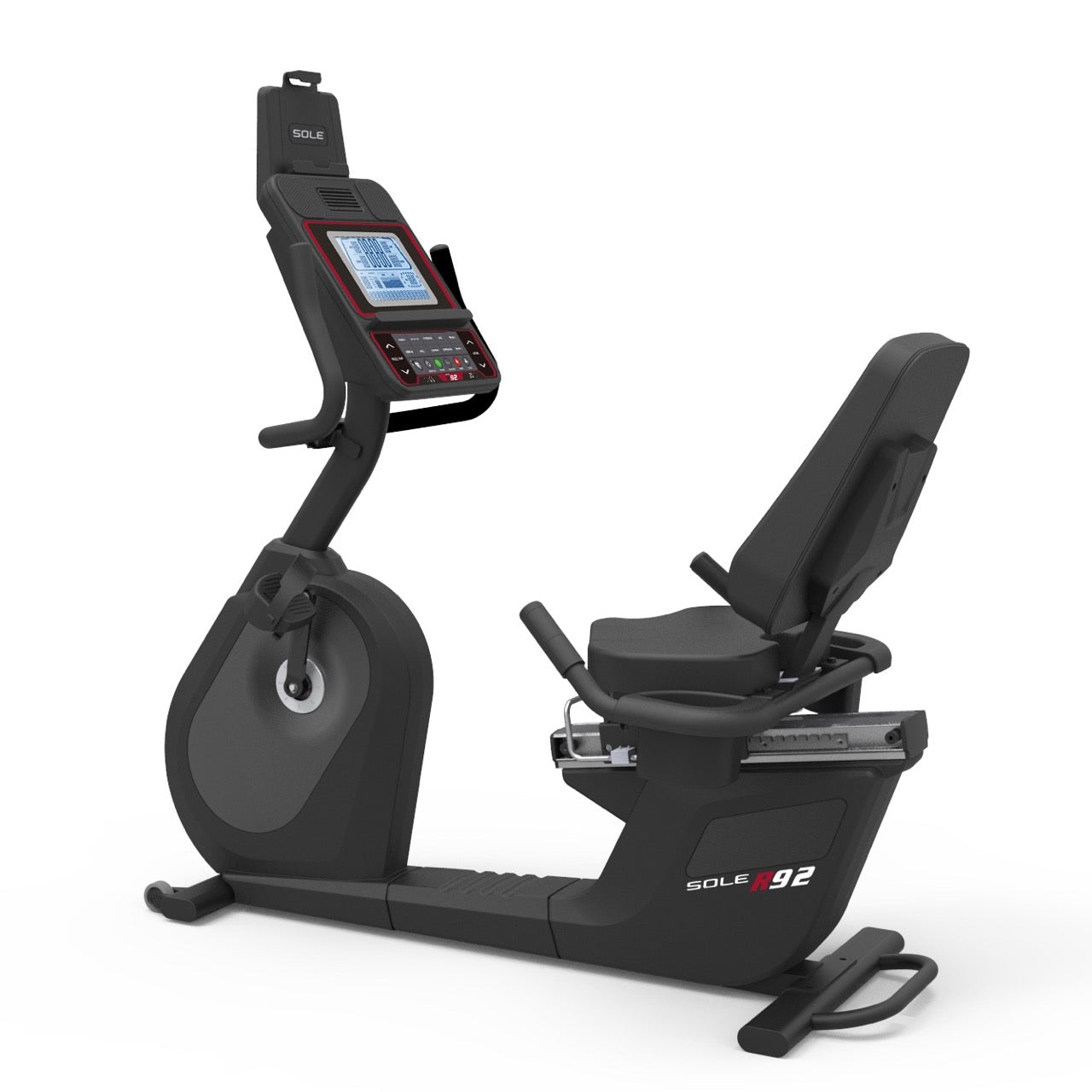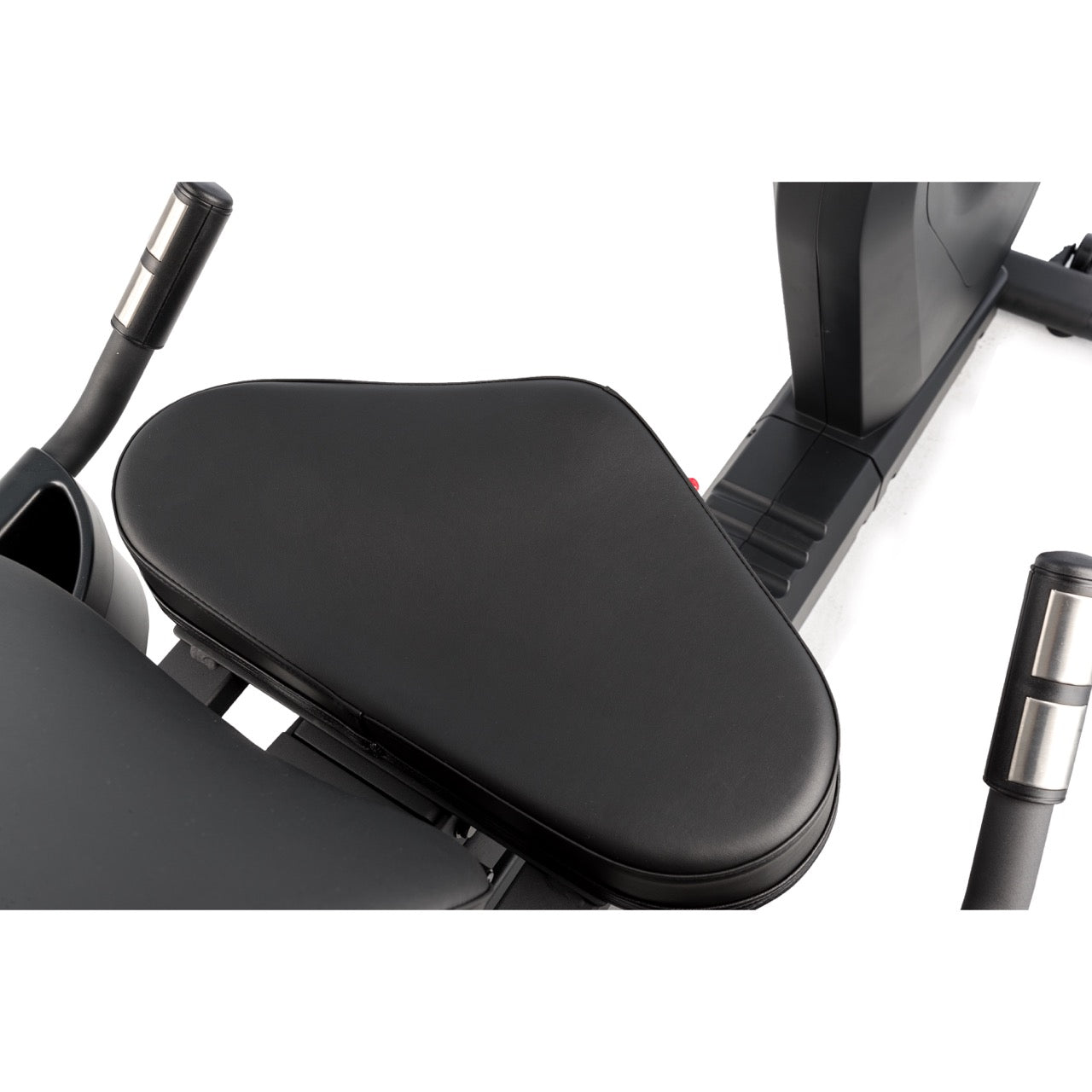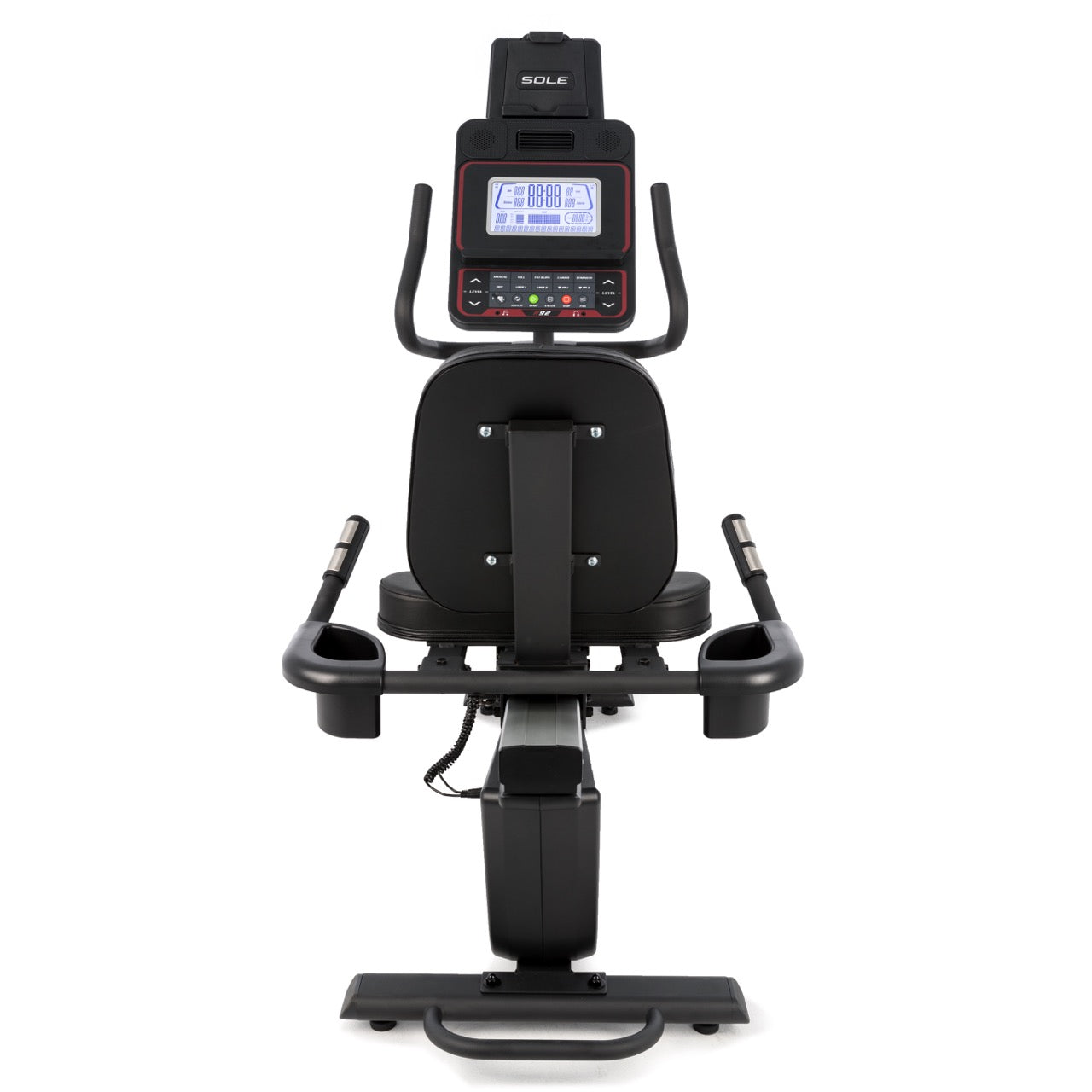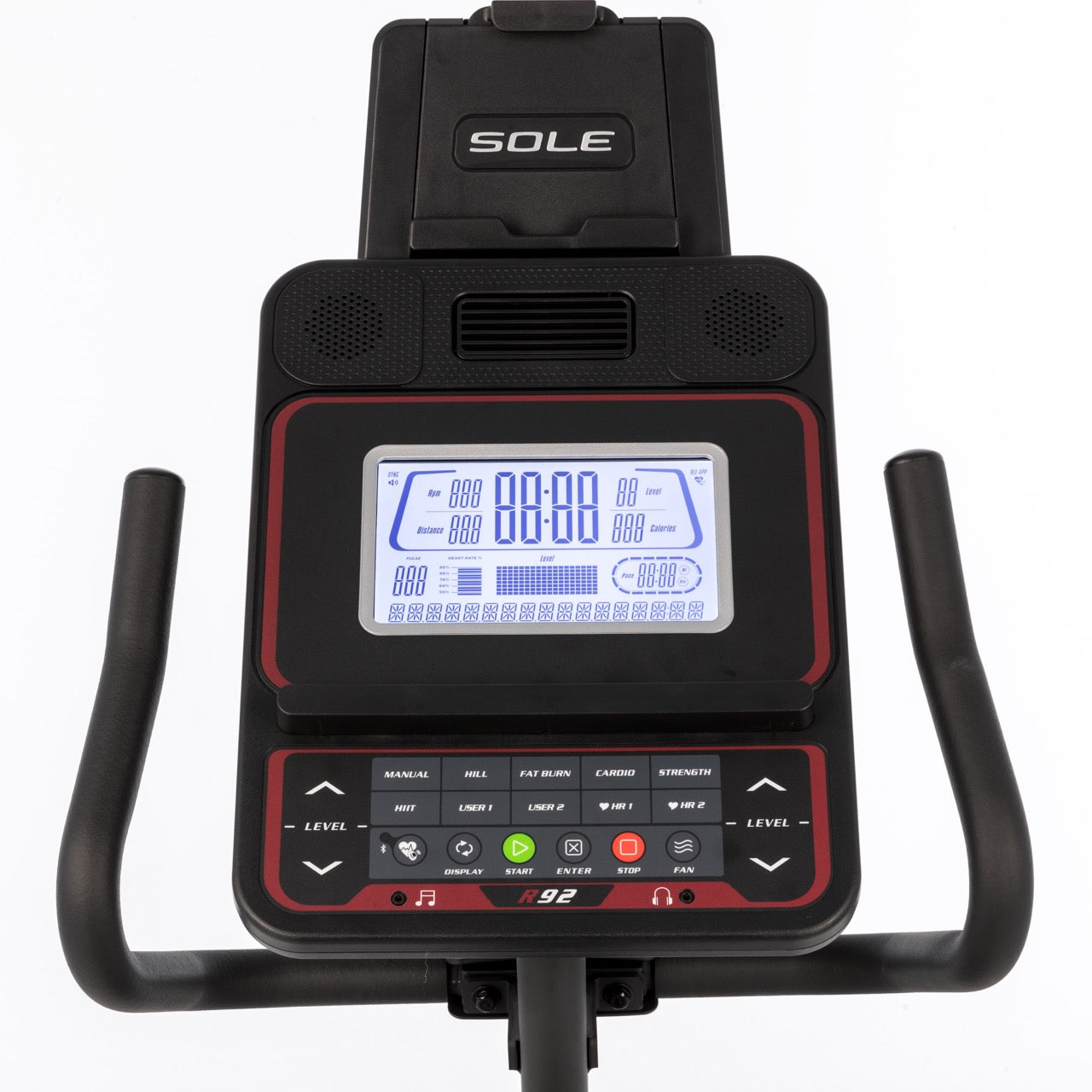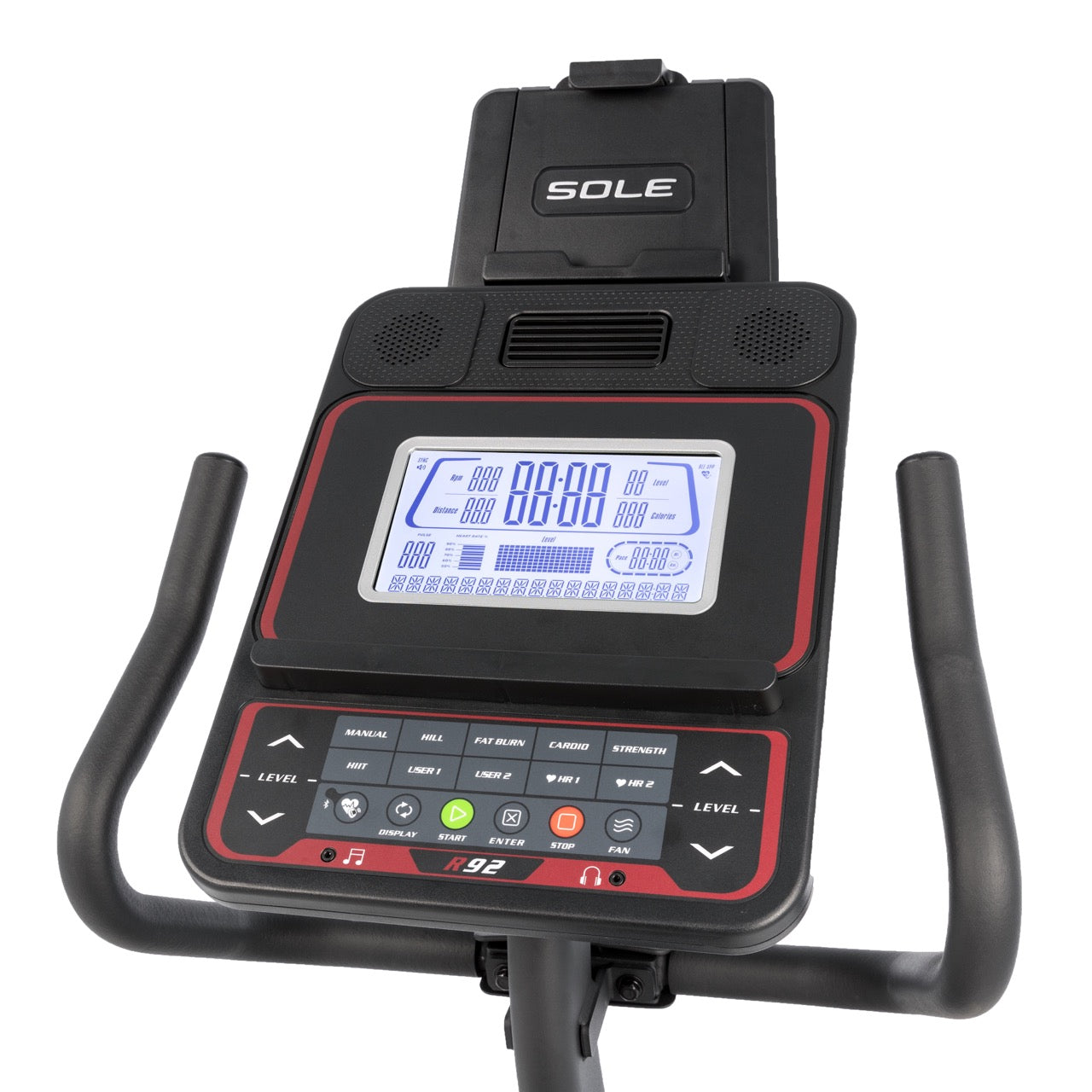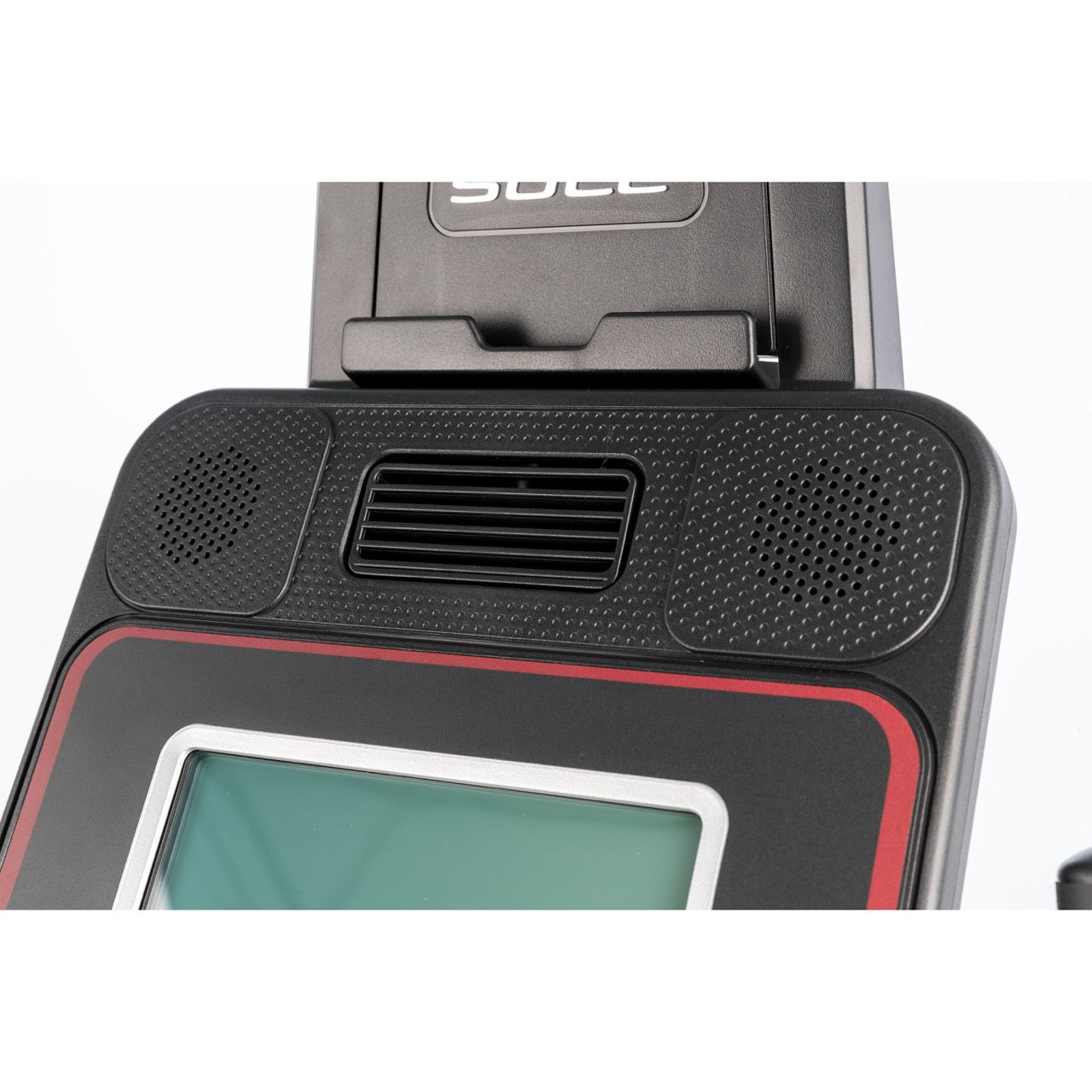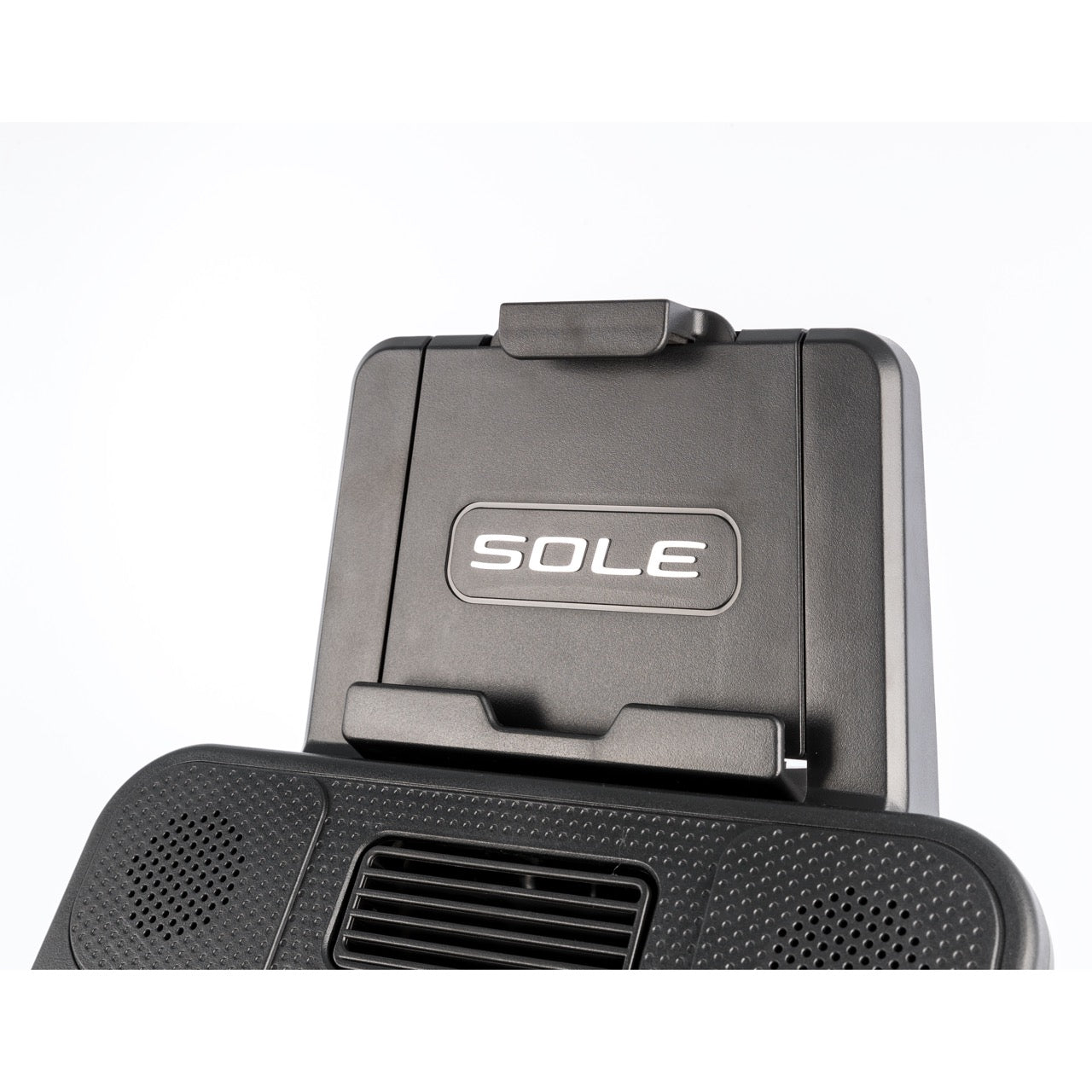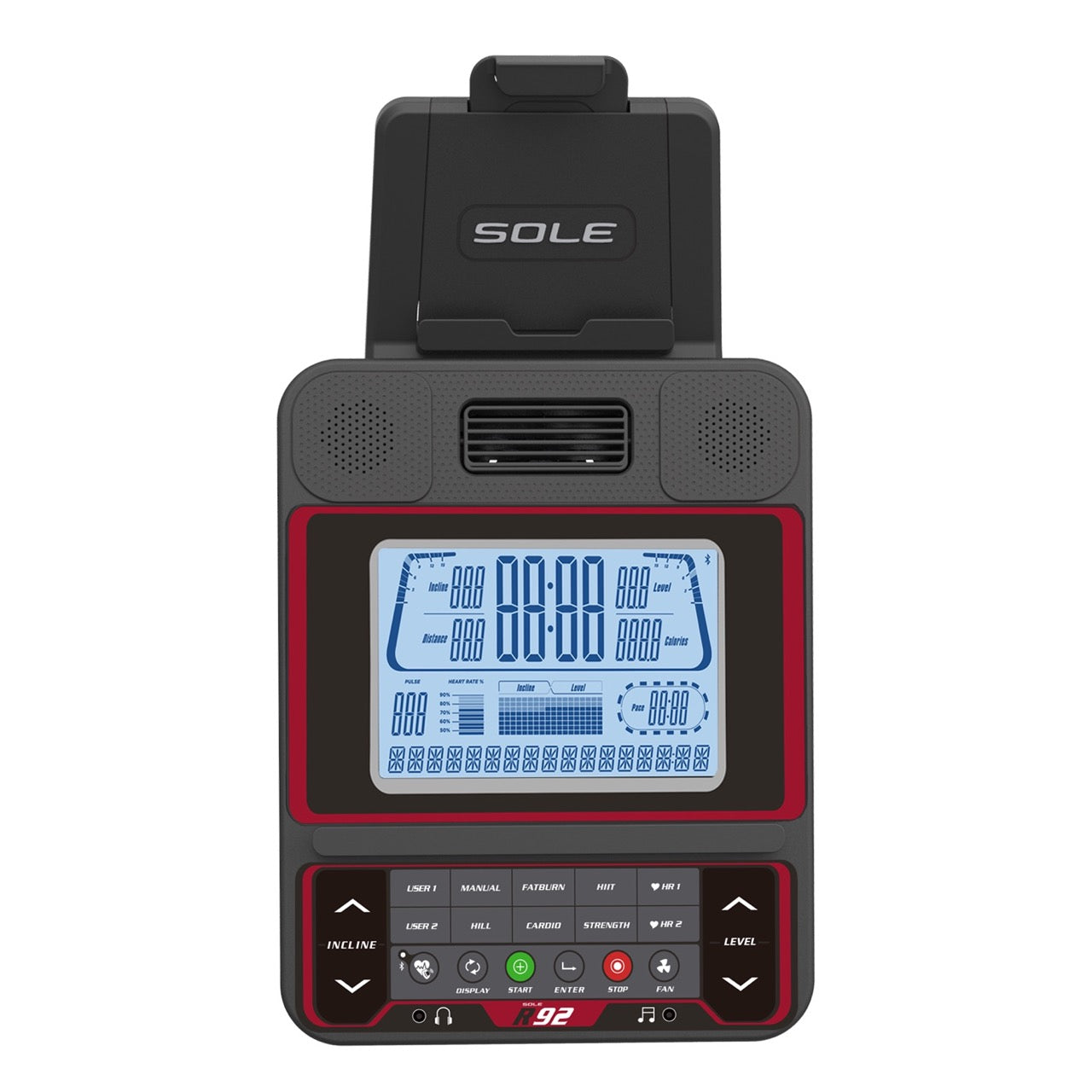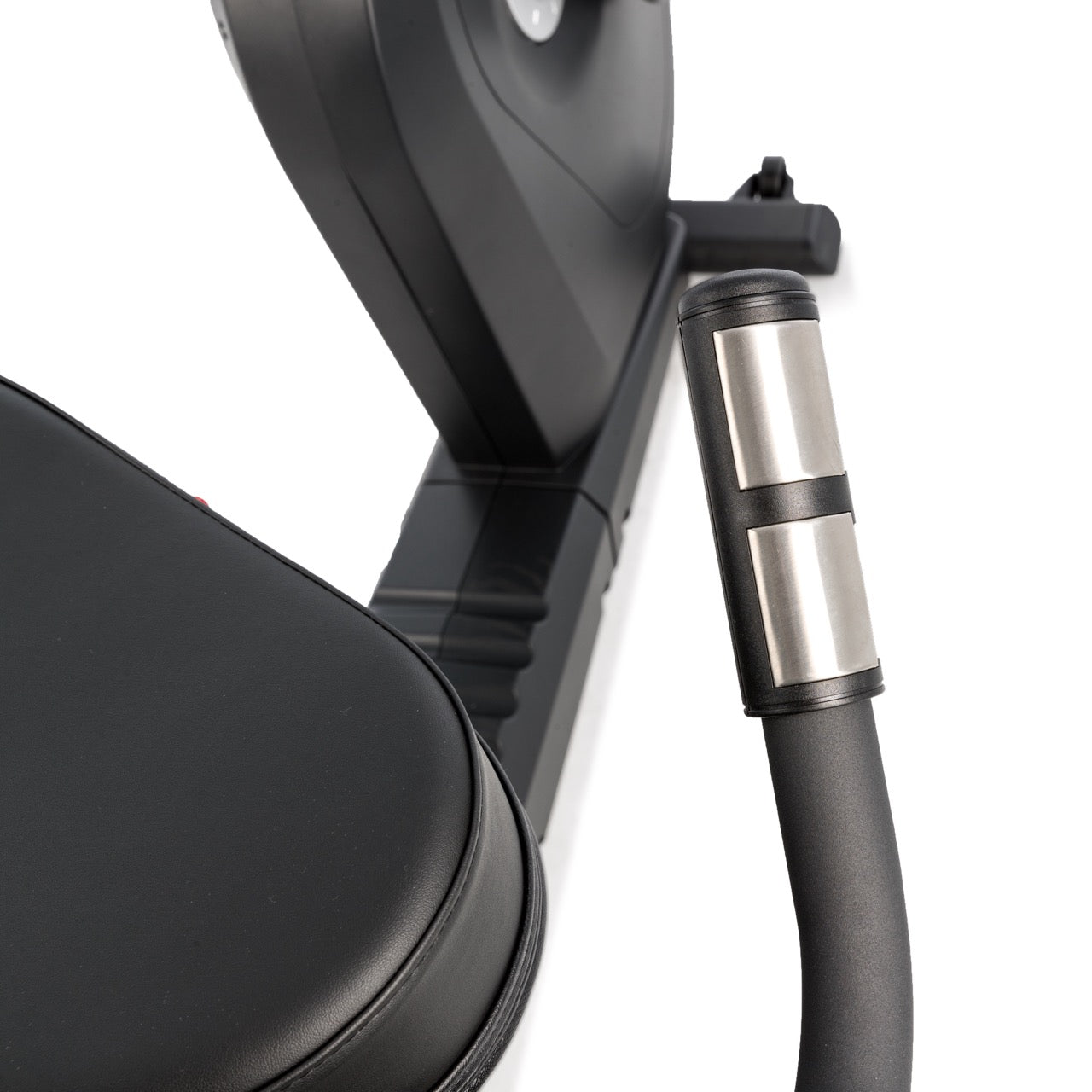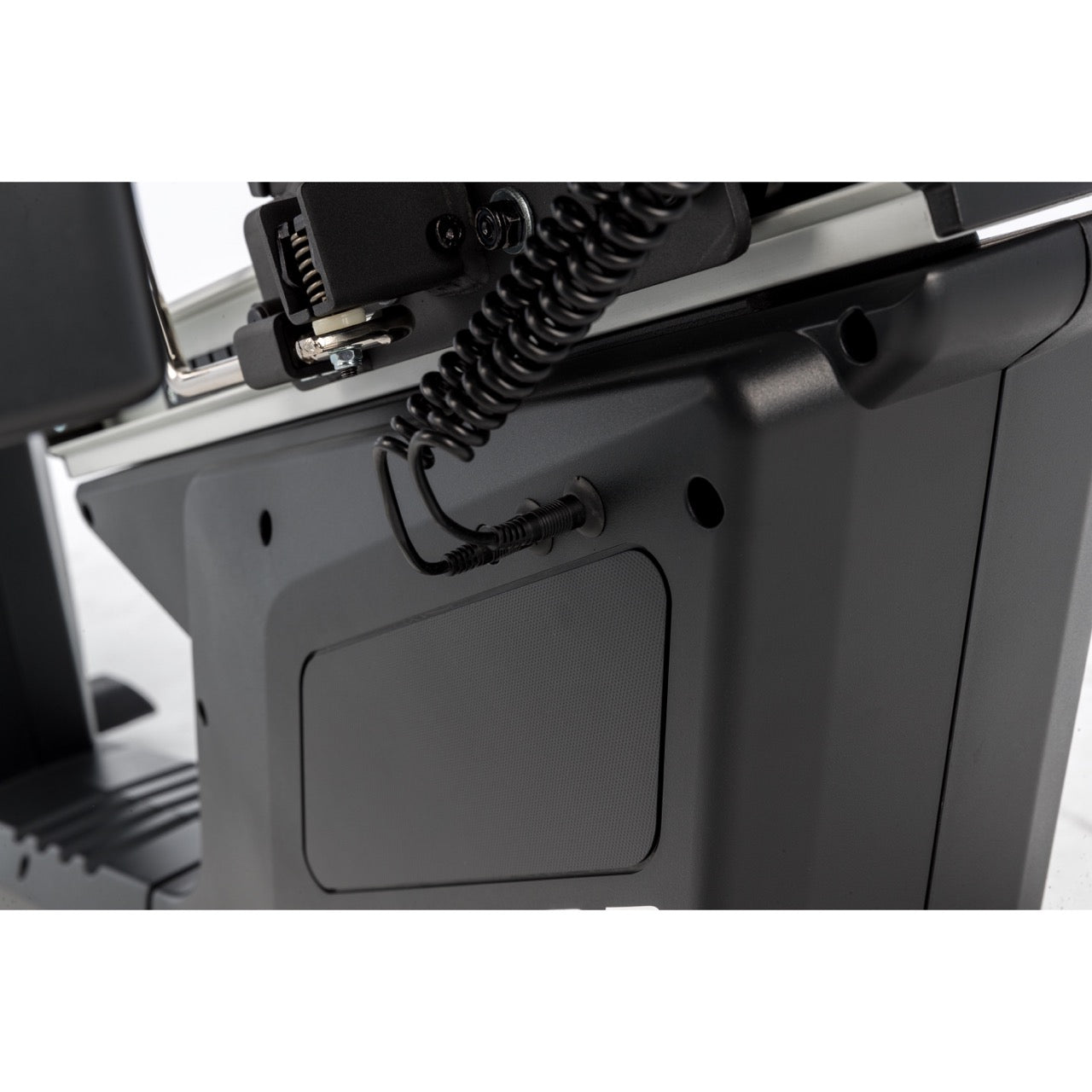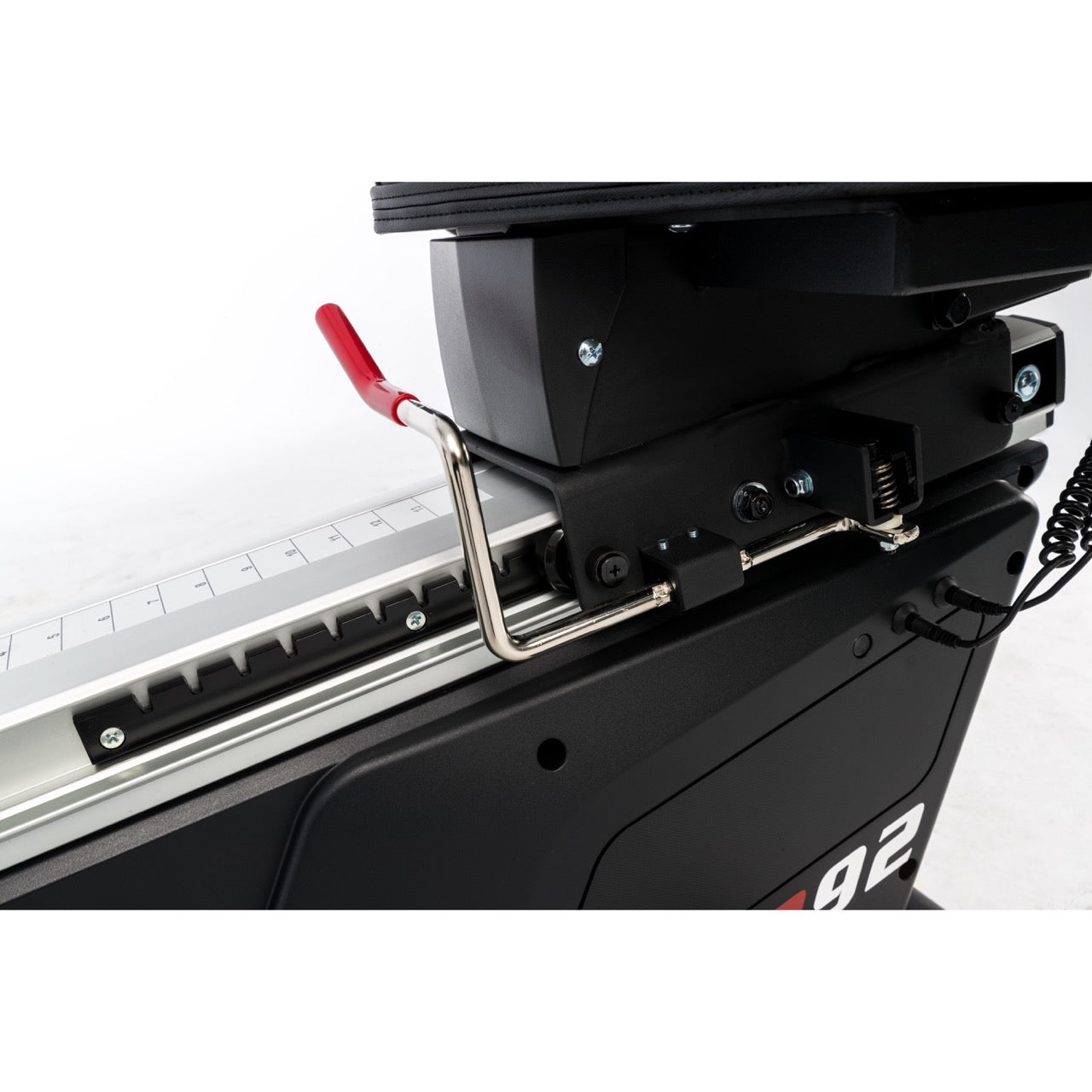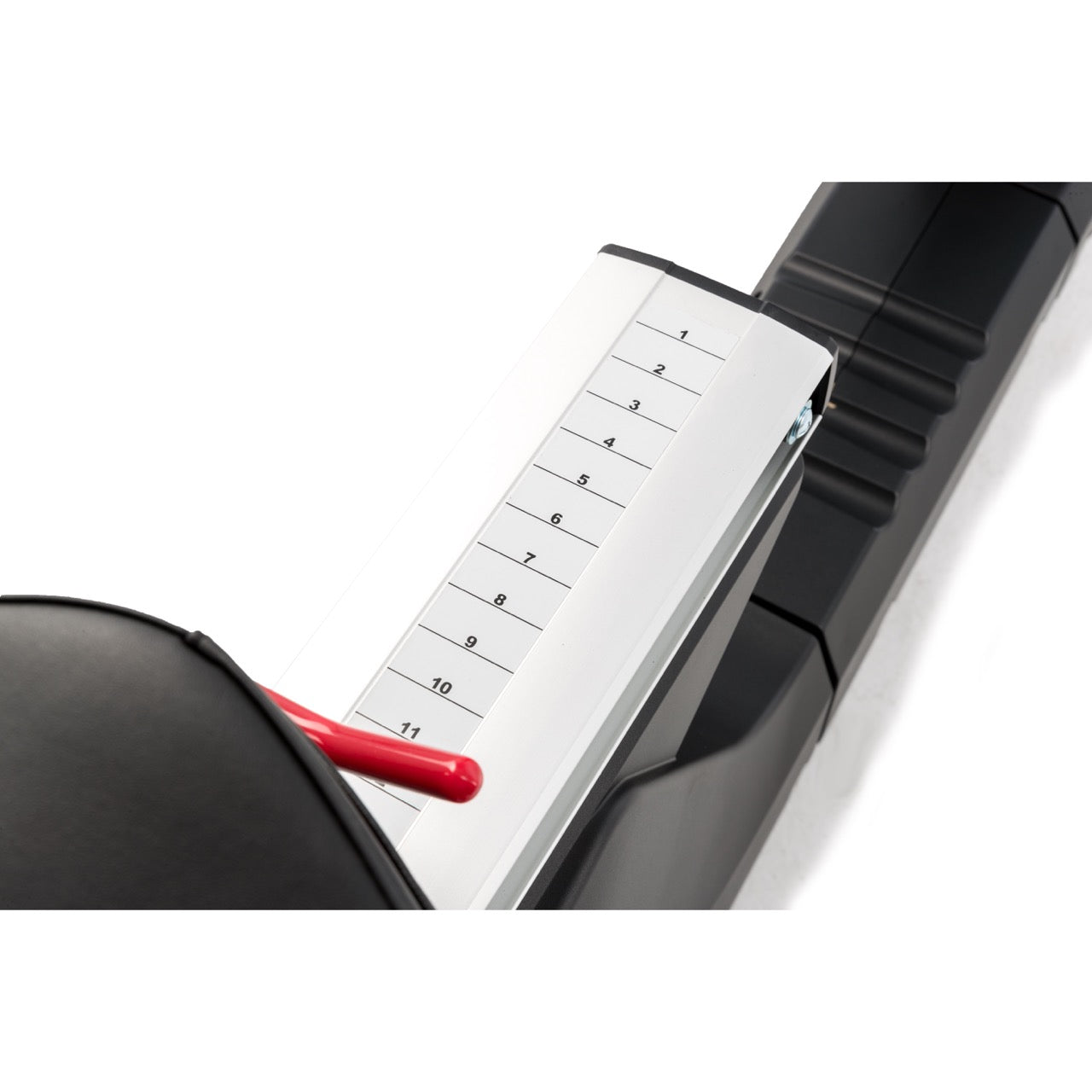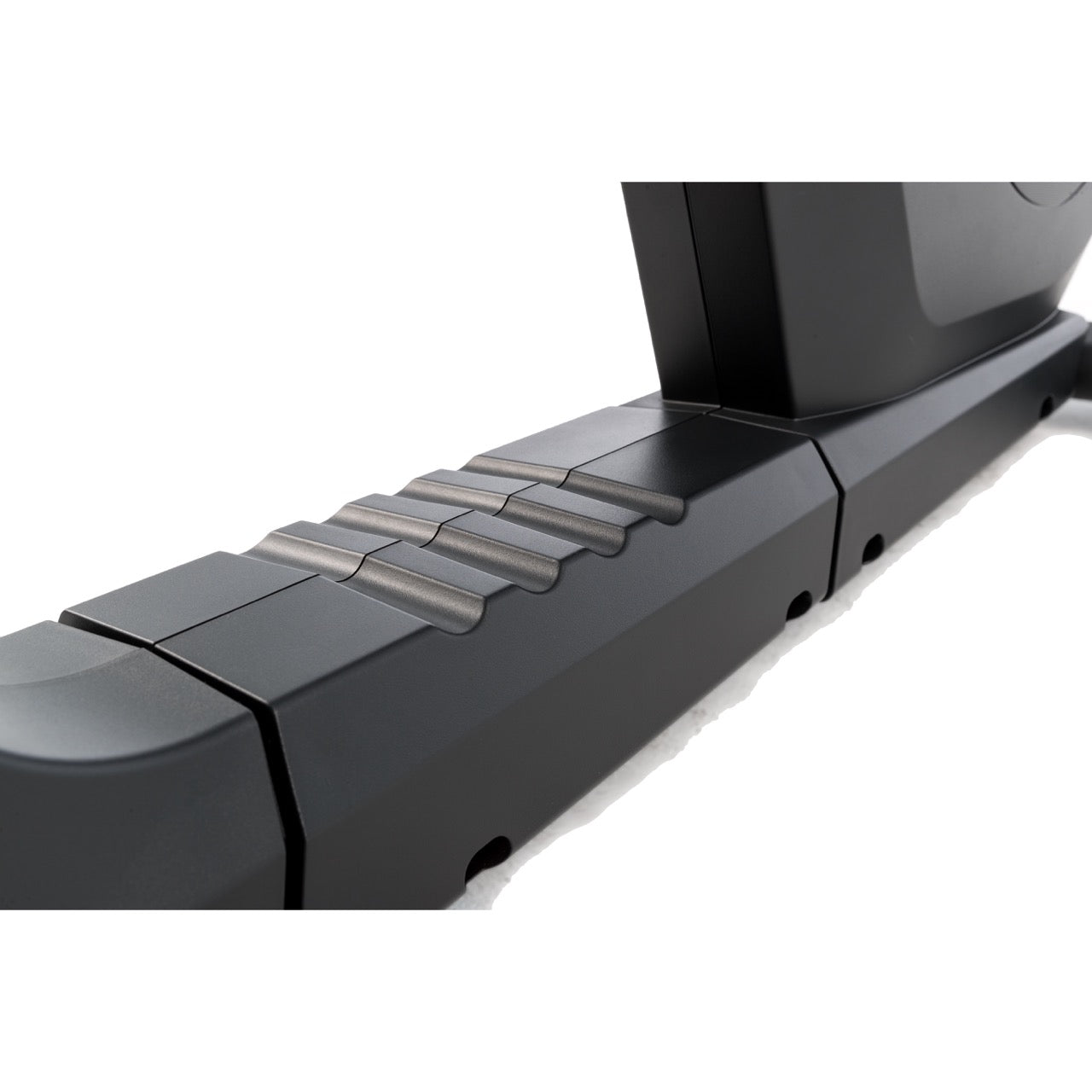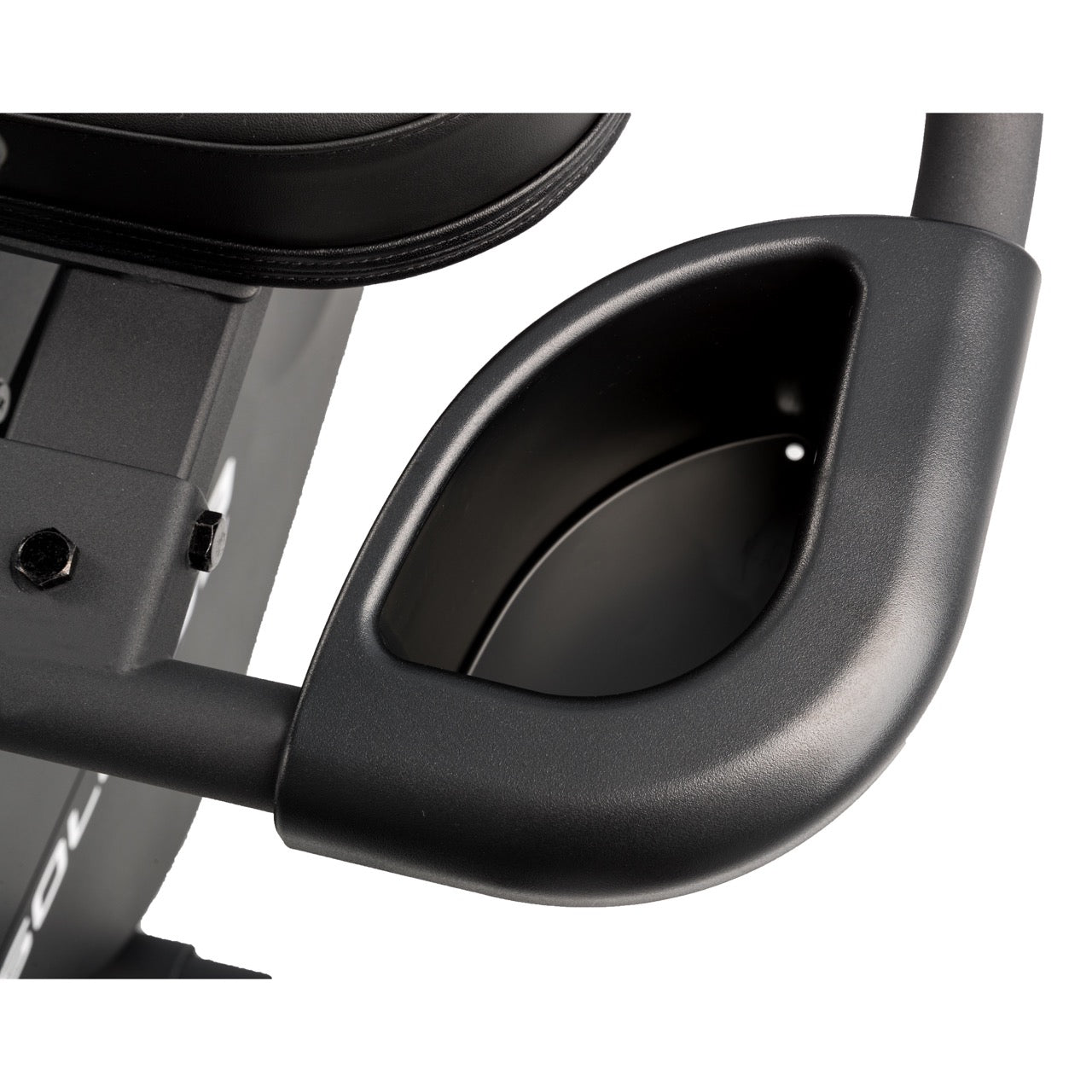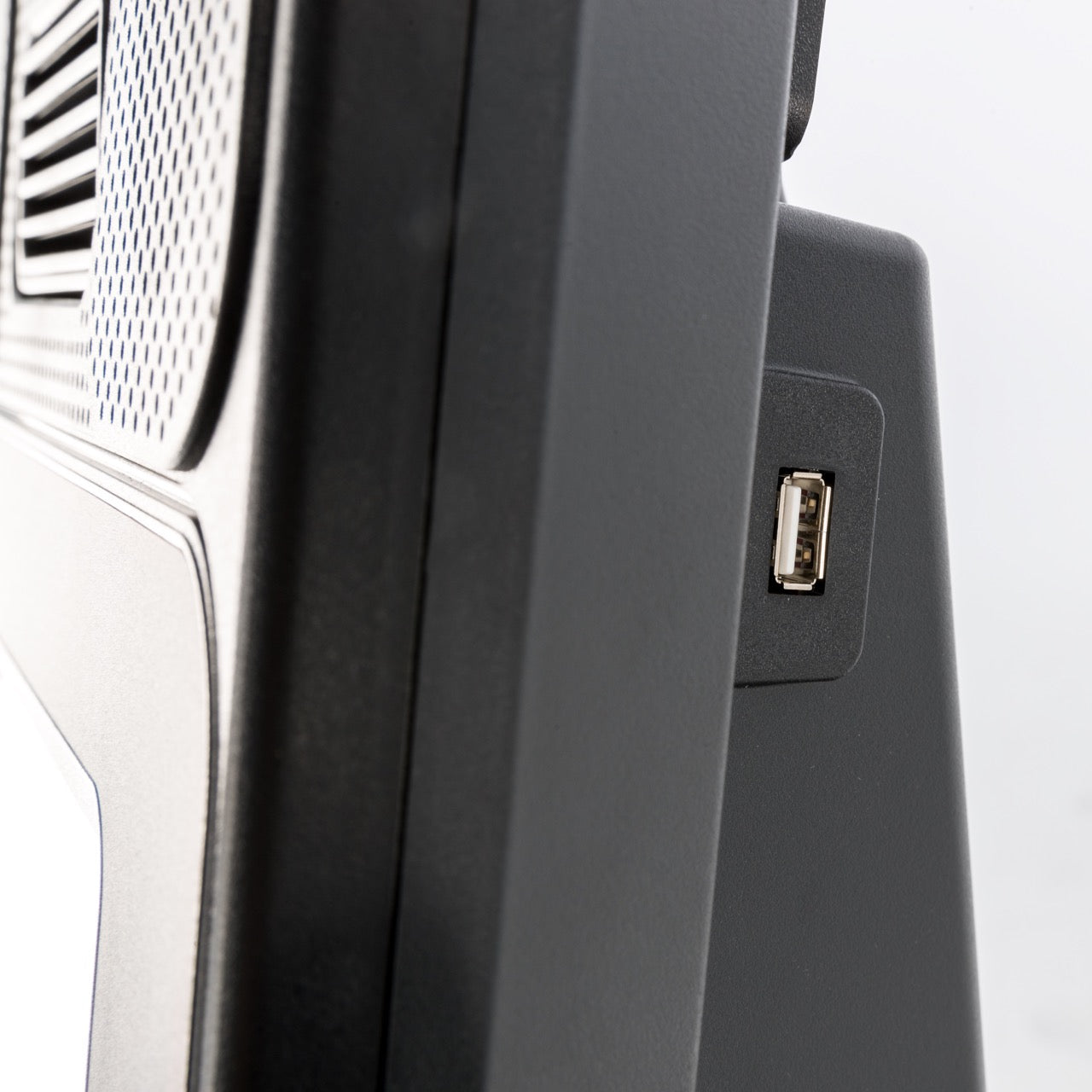 SOLE R92 (2020 Model) - Cyber Week SALE
---
R92 (2020 Model) - Comfortable Effective Workout
Getting a great workout has never been so comfortable and relaxing with the Sole R92.
Users with foot or joint issues will love our low-impact R92. The patented 2-degree inward design of our foot pedals puts your body in the correct posture, minimizing aches and pains associated with other models. Lower back pain is one of the main reasons why people don't work out. The recumbent bike comes with a padded, adjustable seat. With a comfortable supportive seat that adjusts to your needs, you can focus more on getting in shape.
The R92 now includes an integrated tablet holder. This allows you to use your smart devices to watch shows or follow your workout routines. Also included is a USB port for charging and Bluetooth Audio Speakers so you can listen to music.

Download our FREE SOLE+ APP to access hundreds of free fitness classes!

All fitness equipment purchases come standard with our FREE SOLE+ App allowing you to access hundreds of FREE fitness classes and thousands of hours of exercise content.

What is paid content with our competitors, is a FREE benefit to SOLE customers.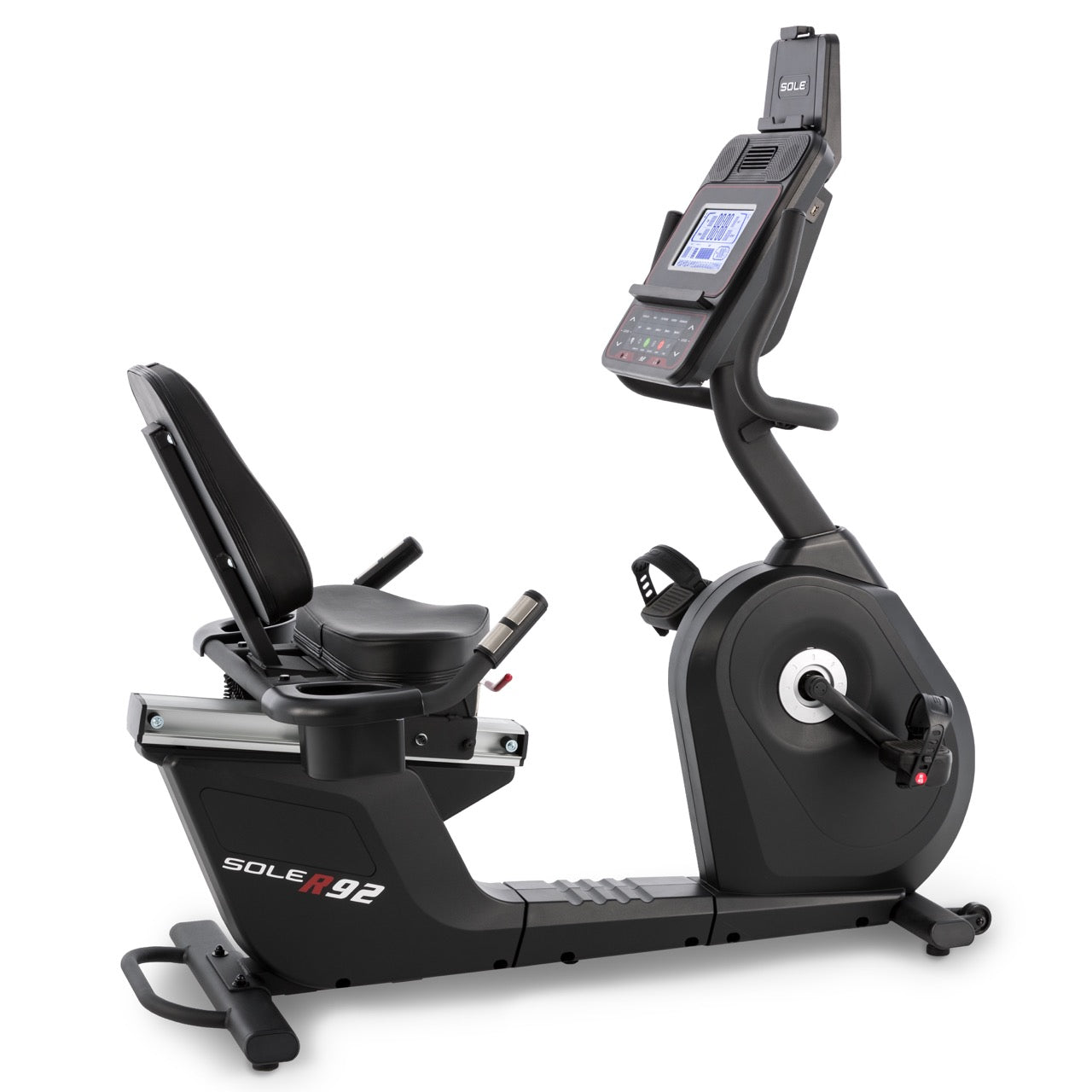 SOLE
WE'LL MOVE YOU
WE ARE SO PROUD OF YOUR DECISION TO CONSIDER ONE OF OUR BESPOKE PRODUCTS.
WE STAND BY EACH ONE OF OUR PRODUCTS WITH OUR PROMISE TO YOU THAT NO MATTER WHAT, WE WILL DO OUR BEST TO COACH YOU TO ACHIEVE YOUR FITNESS GOALS WITH THE SOLE+ APP, HELP YOU CONNECT WITH AWESOME NEW TECHNOLOGIES, AND HAVE PEACE OF MIND WITH OUR COMPREHENSIVE WARANTY PROGRAM.
Don't Let Pain Get In Your Way
Individuals with foot or joint concerns will find great comfort in our low-impact R92. The patented 2-degree inward design of our foot pedals ensures proper posture, reducing discomfort often associated with other models. Addressing lower back pain, a common deterrent from exercise, our recumbent bike features a padded, adjustable seat. With this supportive and adaptable seat, your focus can shift towards achieving your fitness goals without the distraction of discomfort.
Must-Have Tech
The R92 features an integrated 9.0" LCD screen with a clear and user-friendly display that captivates users during their workouts. Take control with the User Defined feature or Heart Rate Control to create personalized programs. With added amenities like fans and MP3/iPod capability, along with diverse workout programs, the R92 empowers users to consistently and safely elevate their fitness journey.
Product Specifications
Please click on the following titles to find our the details of each important product specification. If there is anything else you would like to know, do not hesitate to contact us.
Unlock your full exercise potential with our FREE Sole+ Application!
Each one of our fitness products comes standard with over 3.000 FREE Fitness Video Classes covering basic to advanced routines!
Our FREE videos maximize your training routines with help from our professional fitness trainers!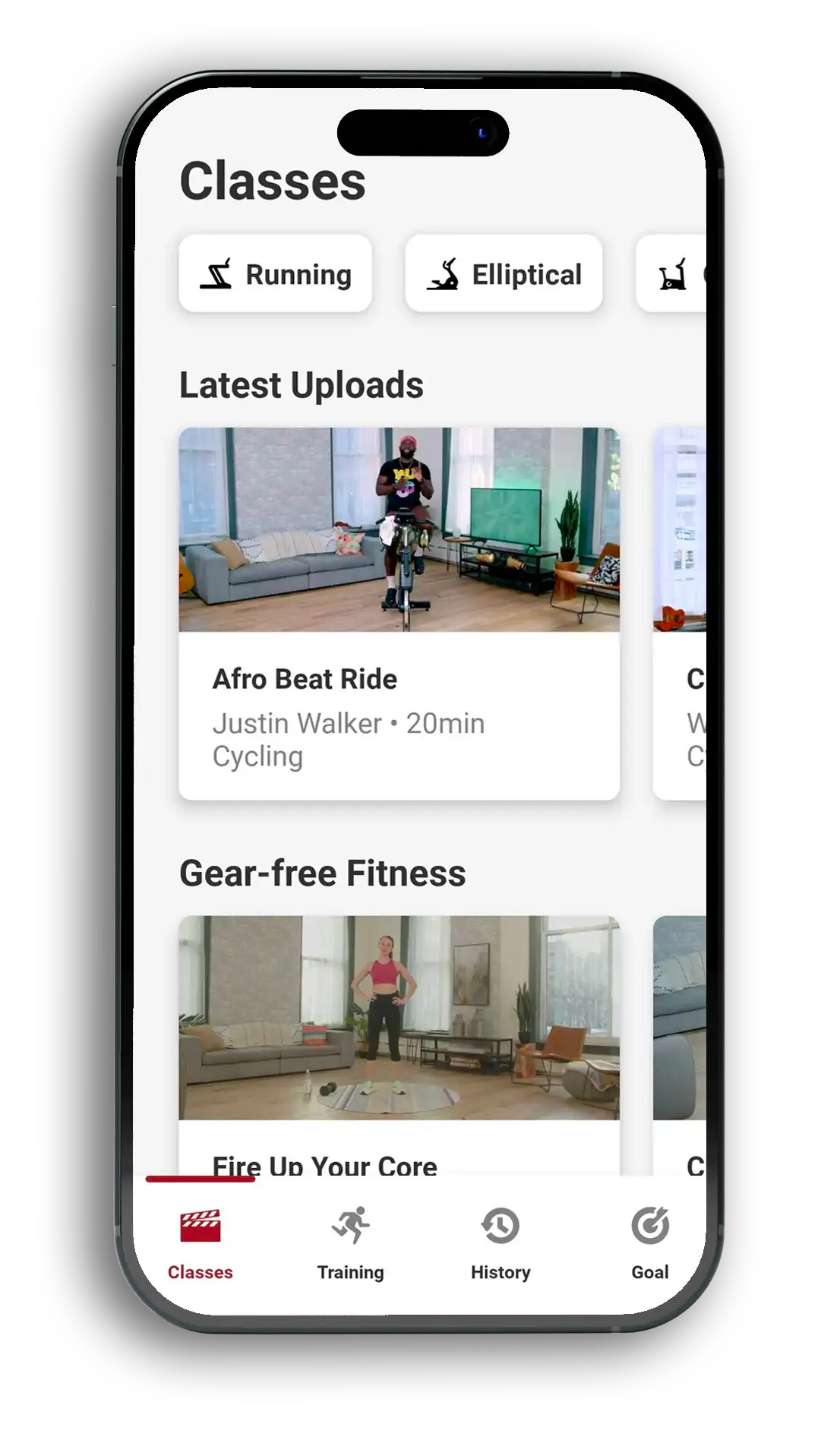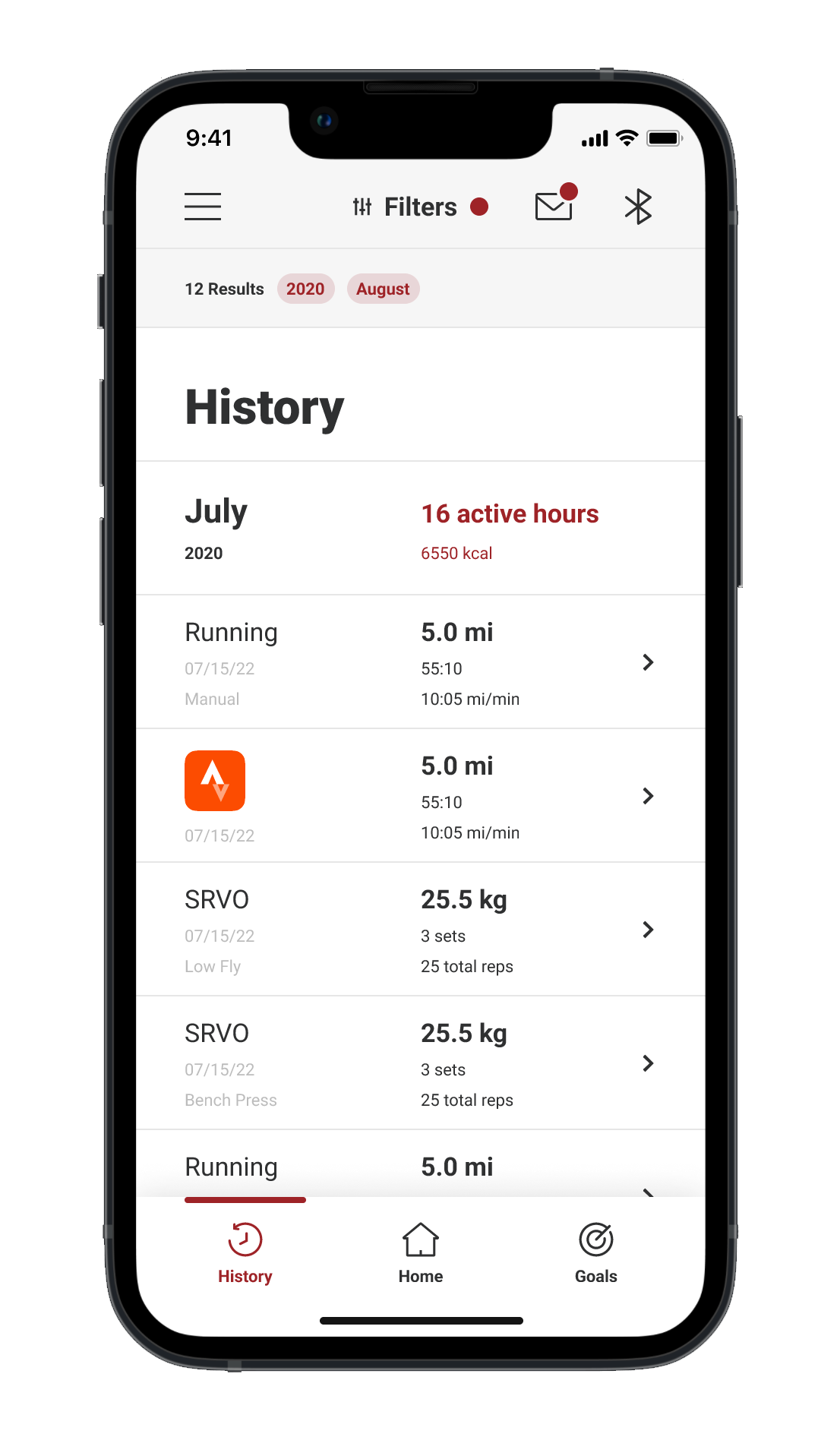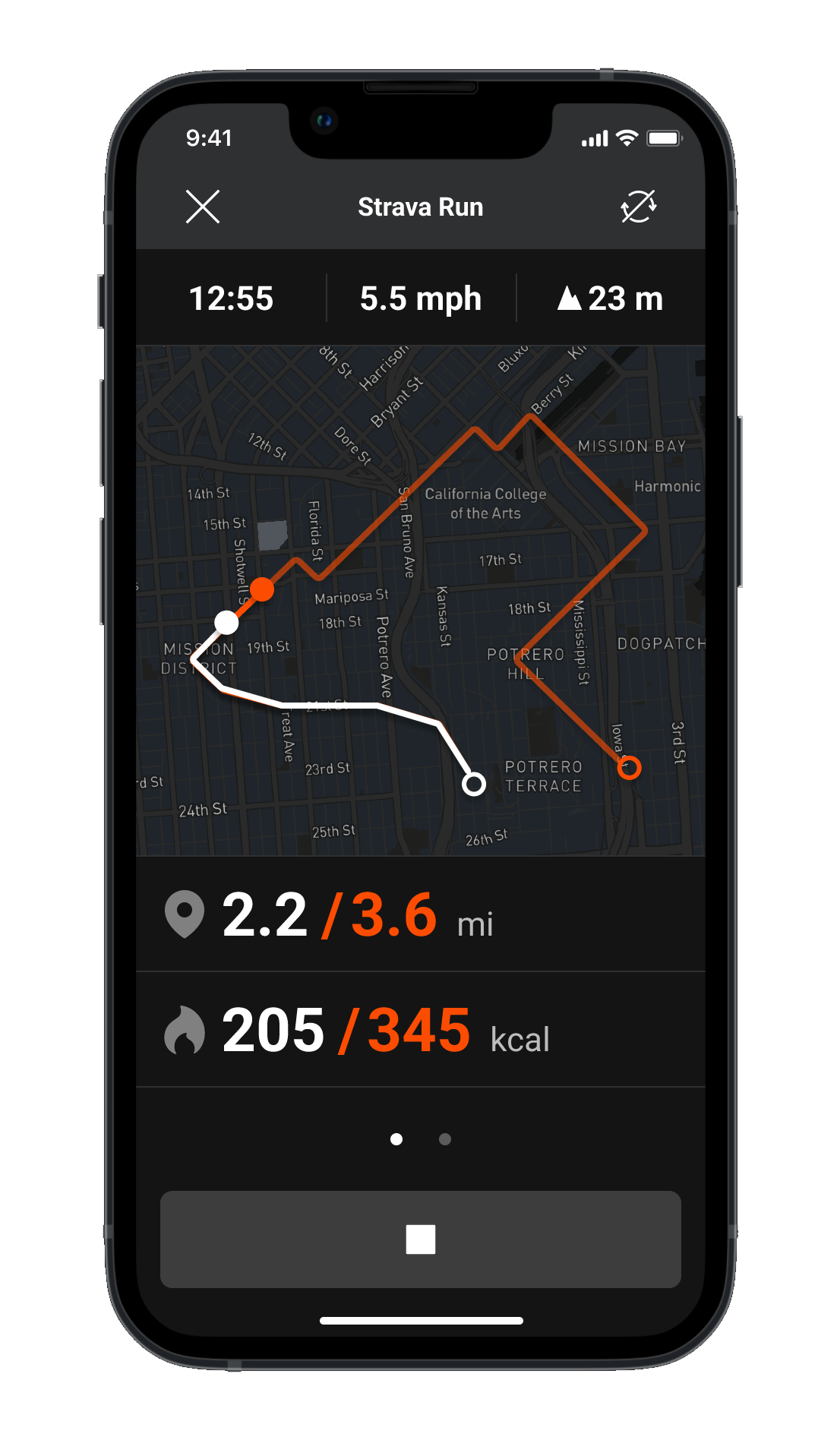 SOLE+ Workouts
WORKOUTS FOR ALL SOLE EQUIPMENT WITH 3,000+ WORKOUTS
Our workouts are made for all levels and range from 10 minutes to 60 minutes.  We utilize heart rate metrics and data from your equipment across all of our workouts to help you workout smarter.
SOLE + INSTRUCTORS
QUALIFIED INSTRUCTORS ARE IN YOUR REACH
Train with the world's best instructors from the country's top fitness studios. Our instructors will motivate and push you to your next personal best in running, cycling, boxing, rowing, and more.
SOLE+ Videos
You will never run into a dull moment. The videos on our SOLE+ app are engaging and encouraging to help you reach any fitness goal you have!
Other Products of Interest
The phrase "Continuous Horsepower" (CHP) is a standard reference in the treadmill market, primarily used to aid consumers in making comparisons. This CHP rating is ascertained via lab-based dynamometer tests, which evaluate the mechanical prowess of the motor. It's important to note, however, that the CHP rating is not reflective of the treadmill's working horsepower in a regular home setting. In everyday domestic use, the motor's horsepower doesn't correspond to the CHP value displayed.